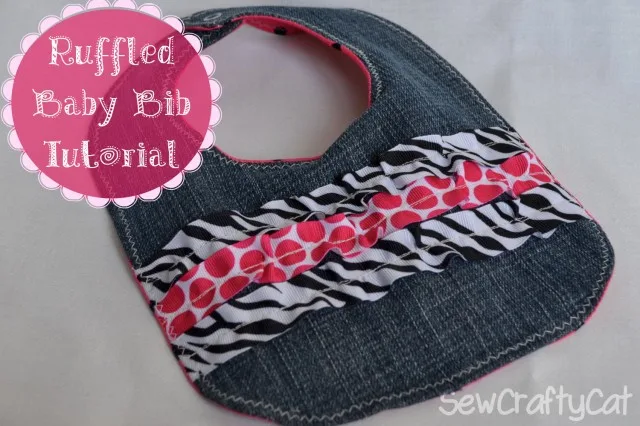 I have been making a few bibs out of up-cycled denim and I think they look so cute! Especially with ribbons as an embellishment. I have made a few with fabric ruffles and thought it would be fun to try making ruffles with ribbon. This is my first tutorial, so if you have any questions or suggestions, feel free to comment!!
Using a bib template, cut the ribbons about 1 or 2 inches longer on each side. This allows for them to ruffle and still be long enough to catch when sewing the seams of the bib. If you want more ruffles, cut longer pieces of ribbon and create tighter ruffles in the next step.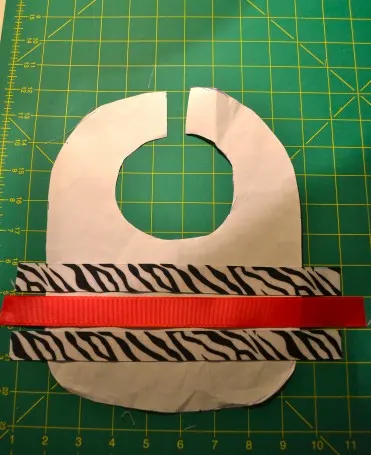 There are many methods to create a ruffle, whether using ribbon or fabric. I prefer holding the thread as it feeds through the machine which then creates a ruffle as the machine sews.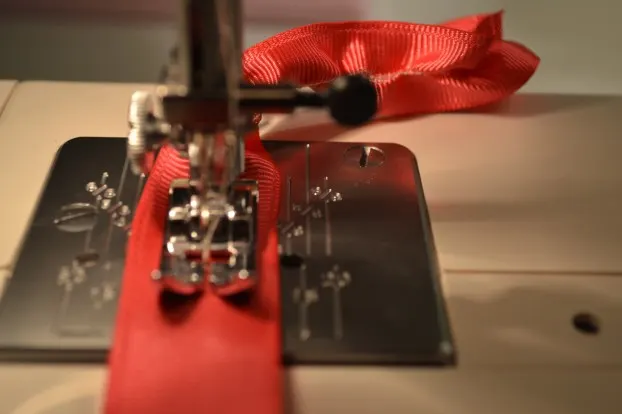 After you have "ruffled" all of your ribbon, they should look like this. can tug the threads and shift the ribbon as needed to shape the ruffles.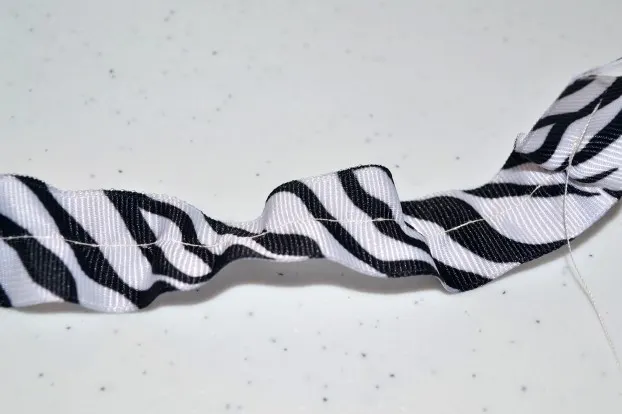 Next, using the bib template as a guide, pin your ribbons to the right side of the denim material. Add pins across the ribbon to keep it in place while you sew the other ribbons.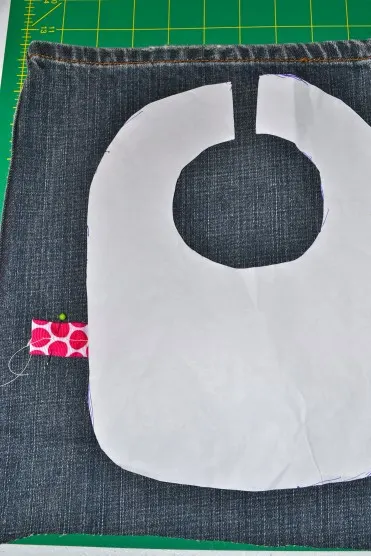 Using the ruffle thread seam as a guide, sew as close as possible over this thread to attach the ribbons. Be sure to remove the pins as you go.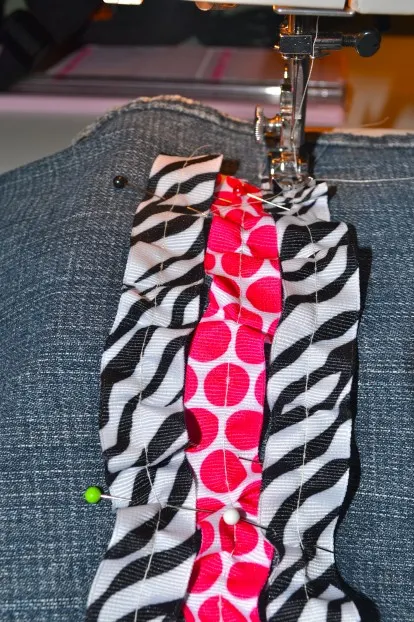 Trace around your bib template on the fabric that will be used as the back. Put the right sides together, making sure the ribbons are located in the place you want them to be on the bib. Pin the denim and fabric together to hold in place while you sew. (I forgot to take a picture of this part!)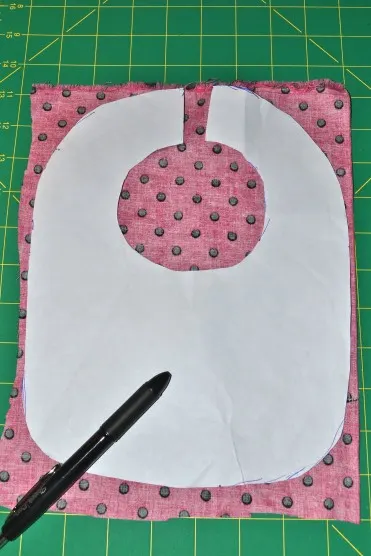 Starting at the bottom of the bib, sew along the outline of the bib. When you come back around to the bottom, leave about 1 1/2 to 2 inches open which you will use to turn the bib right-side out.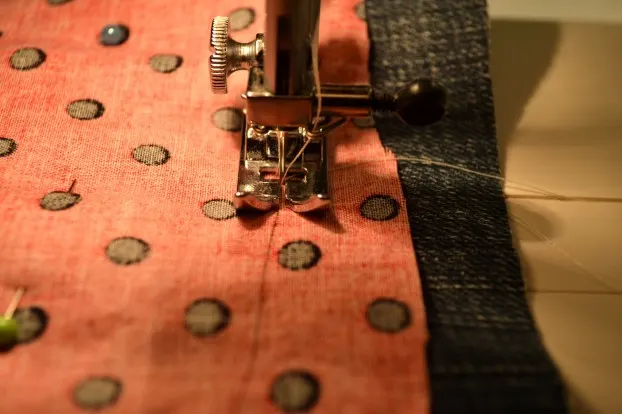 Using pinking shears, cut around the outside of the bib. Make sure to leave a little excess fabric at the bottom of the opening which will help make it a little easier to sew up later.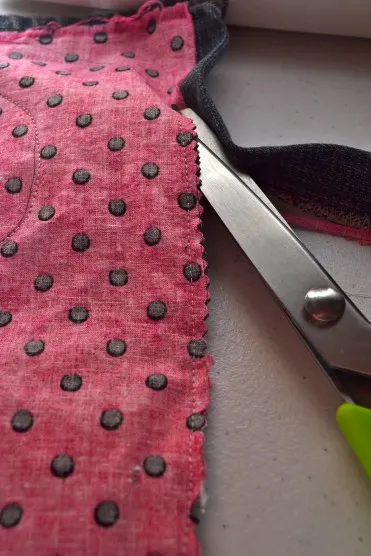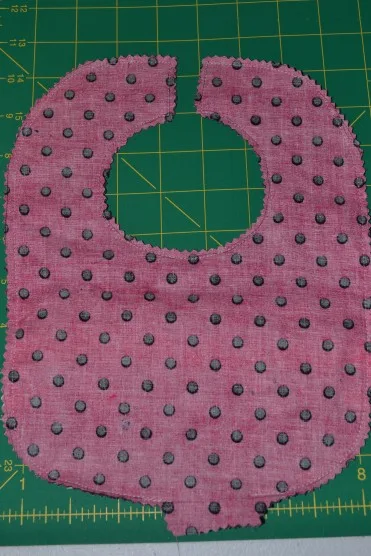 Turn the bib right-side out, using a stick or pencil to help push out the edges and corners.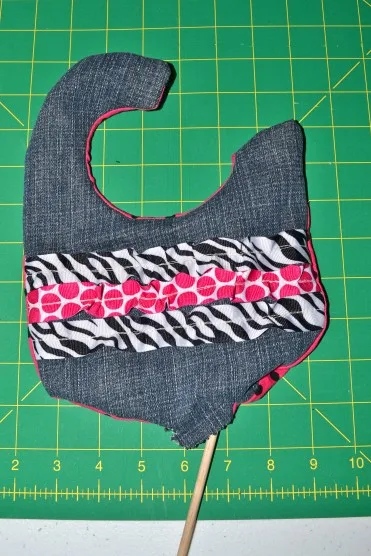 Fold the fabric of the opening into the bib and pin close.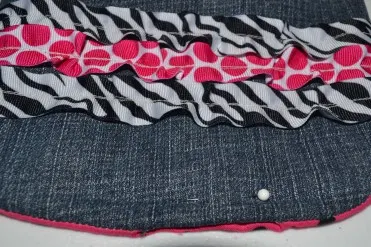 Using a zig-zag stitch, sew along the edge of the whole bib, making sure to catch the fabric of the opening to close it up without any gaps.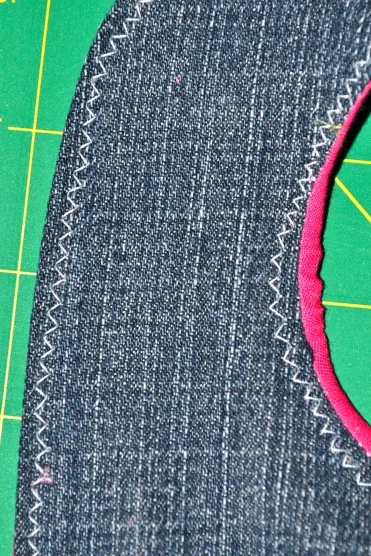 Add either velcro or snap closures to the top and you are ready to give it to a stylin' baby!!