I love being able to throw a few things in the crock-pot, turn it on, and come back in a few hours with a tasty meal! Tonight I made pulled chicken in the crock-pot to use for nachos.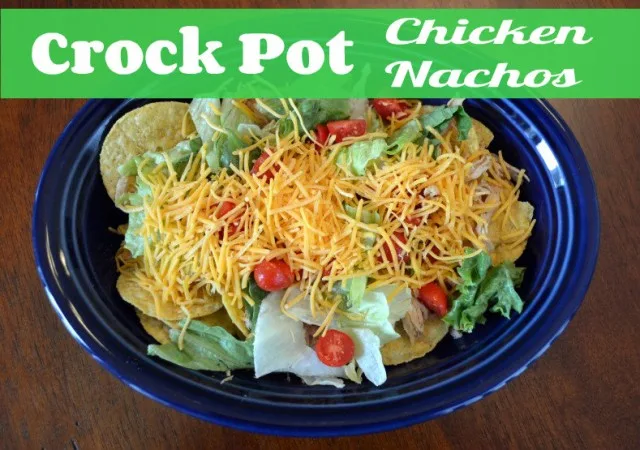 Here's the recipe!
2 pounds of chicken (can be frozen)
1/2 cup water
Fajita or taco seasoning
1 can of beans
Nacho toppings
I used pinto beans, but you can use any type of beans for this recipe. I put the can of pinto beans and frozen chicken breasts into the crock-pot. I then mixed the fajita seasoning with 1/2 cup of water in my measuring cup and poured it on top of the chicken.
Turn your crock-pot on high and cook for about 4 hours, stirring and breaking up the chicken occasionally.
When we were ready to make dinner, I strained the water and pulled the chicken with 2 forks. It is so tender from simmering all day that it pulls apart very easily.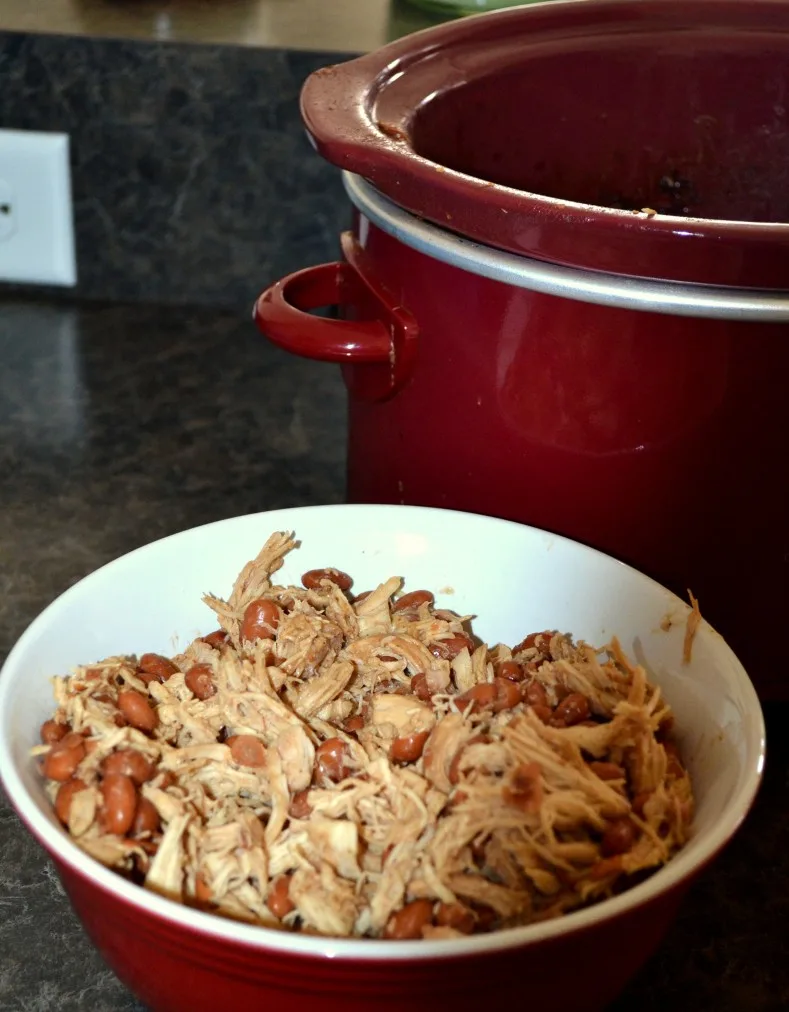 Prepare your toppings! And you are ready to enjoy a delicious dinner!