With back-to-school in full-swing and fall not too far behind, it's time to start thinking about all things apples! Only a few supplies are needed to make these cute bubble wrap painted apples with the kids!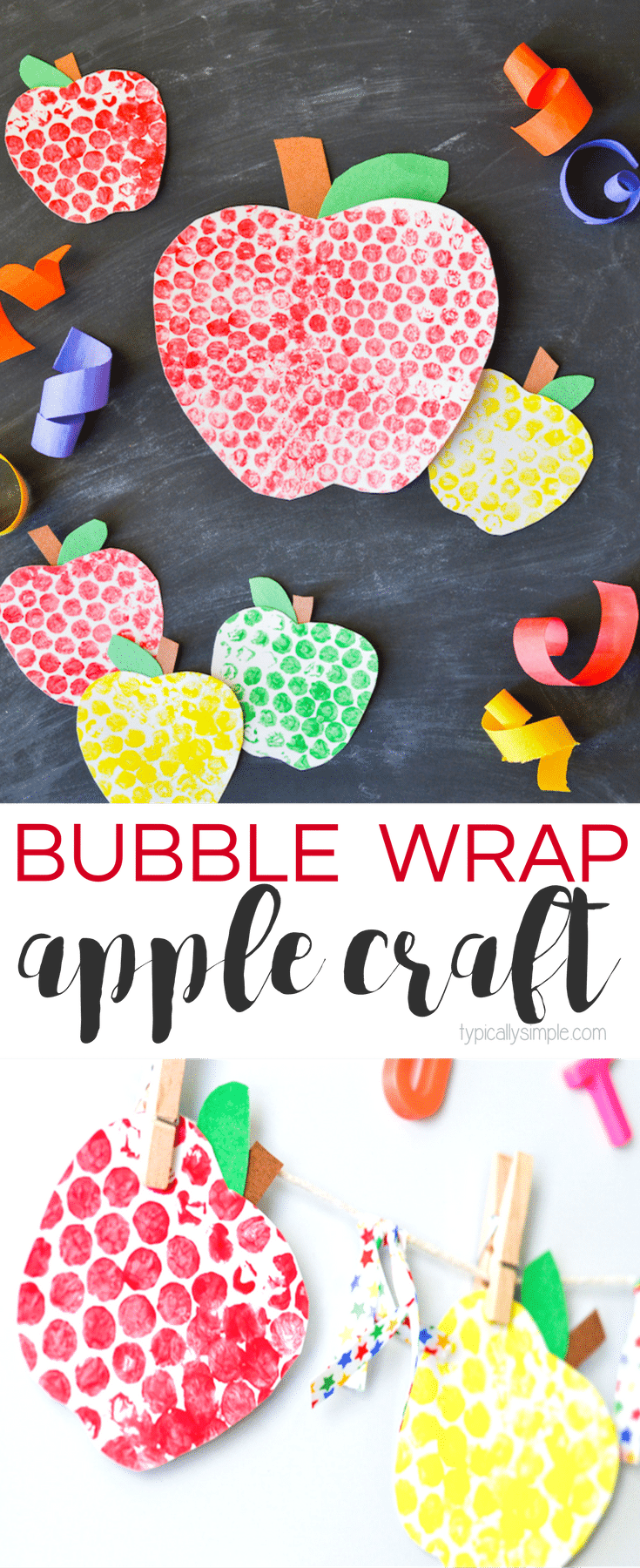 My little guy loves to paint and do art projects, but I can only handle so many painting projects that turn into brown blobs because he has to use every single color. So I like to fill up a little paint palette for him which helps limit how much paint he can use at once. It was perfect to use for these bubble wrap painted apples because I didn't want to end up with a bunch of brown, rotten looking apples!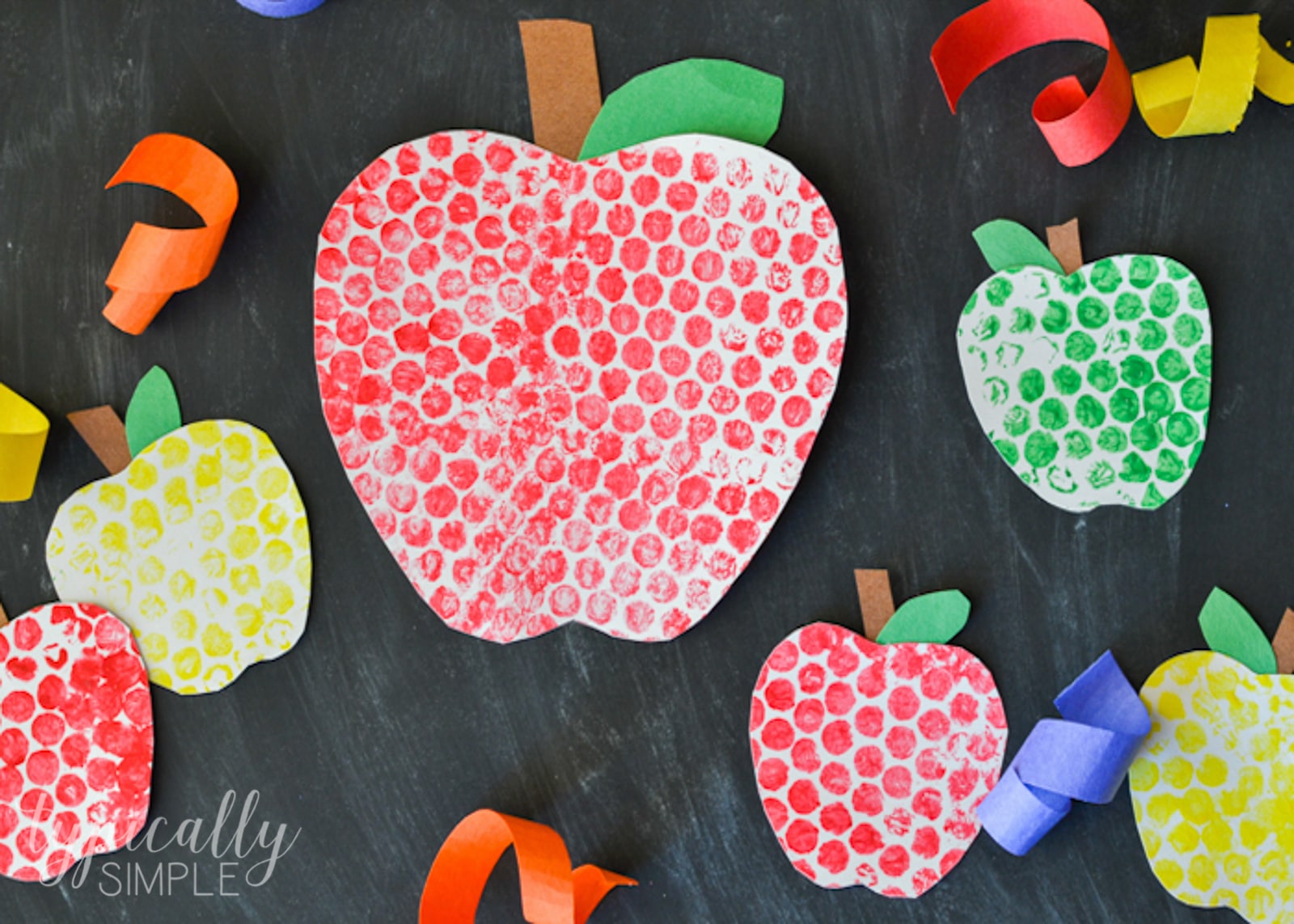 The apples make such cute decorations for a classroom or playroom! I love the texture that the bubble wrap gives them and the kids will have lots of fun experimenting with different patterns, colors, or even sizes of bubble wrap.
I'm sharing the full tutorial over on Somewhat Simple, so be sure to click the link below to check it out! Happy crafting!

. . . . .
Looking for more projects ideas? Be sure to check out these fun & colorful activities!

Fingerprint Caterpillars  |  Googly Eye Pens  |  Learning Activities Printables