Grab a few ingredients from the pantry to make these DIY dinosaur eggs. A fun yet simple activity to do with your little archeologists!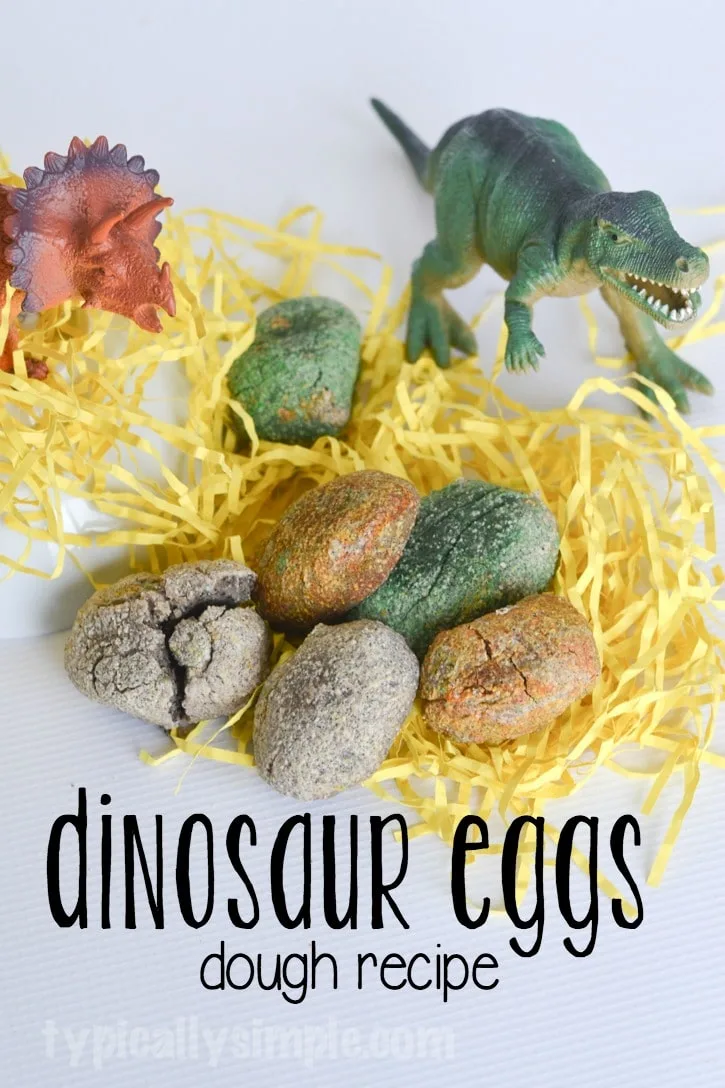 My little guy loves digging in the dirt and finding rocks, so I thought it would be fun for us to make dinosaur eggs! It's such an easy to make activity but it keeps him busy doing what he loves while staying inside, which we happen to do a lot of during the winter months.
There are also lots of other learning activities we can do with the dinosaur eggs…noticing the different sizes, shapes, colors. Or just hiding them in the sand table and digging them up with shovels and scoops for a fun afternoon of sensory play.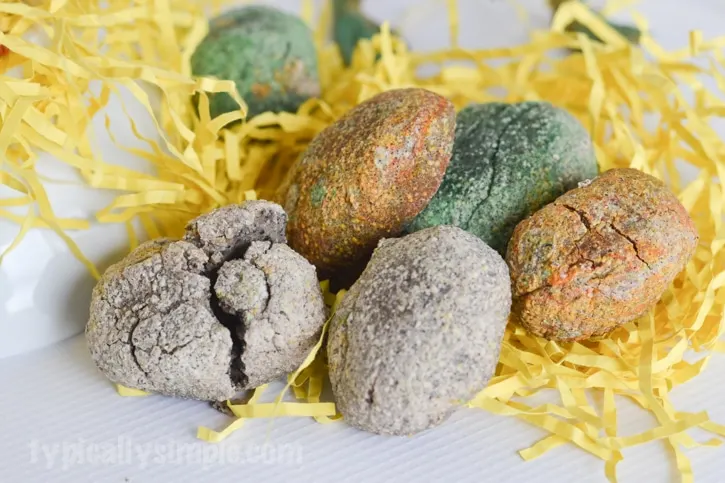 Supplies
1 cup flour
1/2 cup salt
1/2 cup coffee grounds
1/2 cup water
food coloring
baking sheet
parchment paper
Directions
Mix flour, salt, and coffee grounds together in a bowl.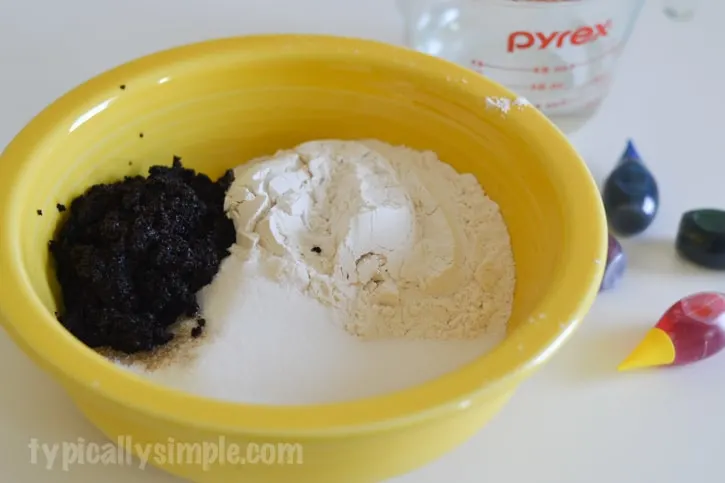 Add the water a little bit at a time, mixing it into the dry mixture. The kids can use their hands or a spoon for this part. The mixture should be thick and a little sticky, so it can be molded into the eggs.
If you want to make different colored eggs, just split the dough into different bowls and add about 10-12 drops of food coloring. Mix with a spoon.
Shape the dough into dinosaur eggs. Place on a baking sheet covered in parchment paper and bake for about 20 minutes at 225 degrees until the eggs harden.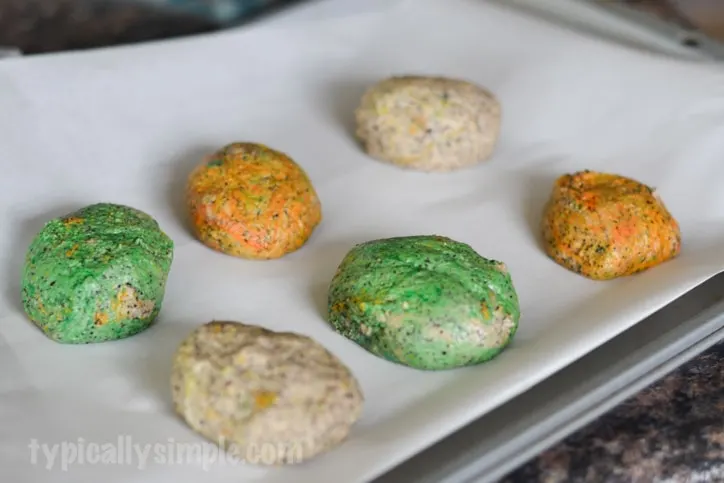 Let the eggs cool completely before handling. Then have fun!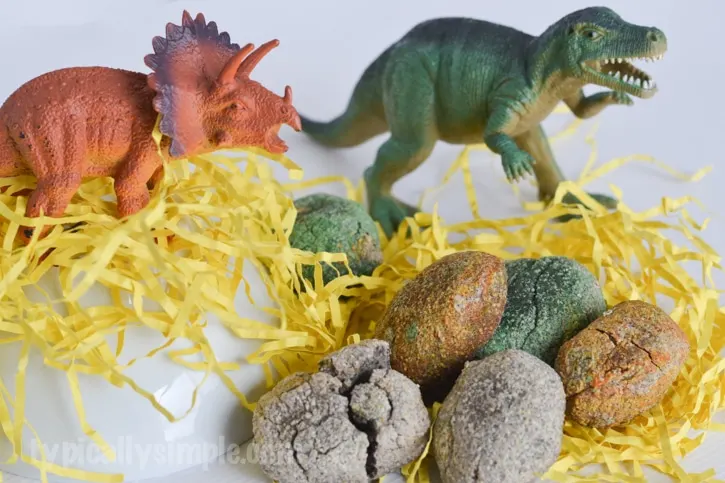 This dough recipe would also work really well for making fossils! Just flatten out the dough, press plants, dinosaurs, or other objects into the dough and bake. Another great activity to keep the kiddos busy!