These chocolate dipped sugar cookies are simple to make and fun to decorate!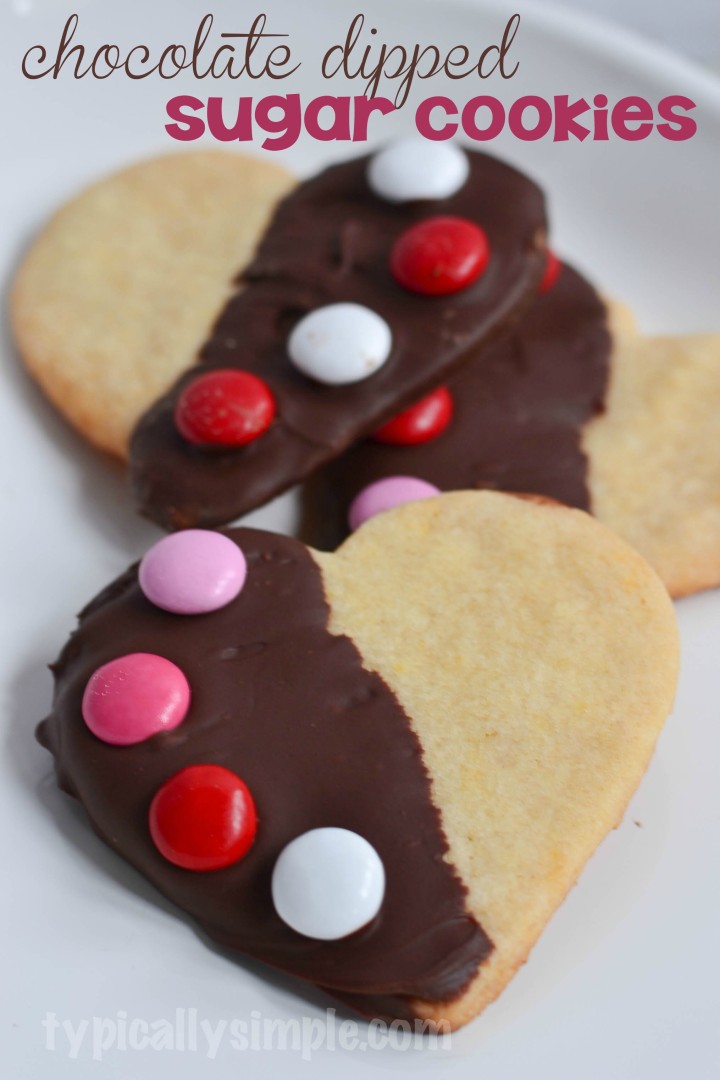 Valentine's Day is just around the corner! I had shared earlier in the month that we are not huge celebrators of Valentine's Day; but that doesn't mean I don't enjoy the yummy chocolate treats that go along with it!
I was in the baking mood so I rummaged through the cabinets and found some sugar cookie mix. I had just picked up a heart shaped cookie cutter for another project that I never got around to since we all were down for the count with a germ bug these past two weeks. So I figured I'd make some heart shaped cookies!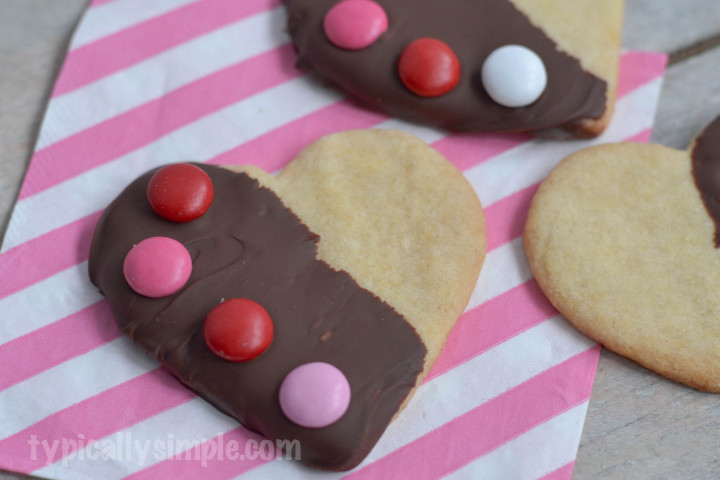 We didn't have any frosting and I find plain sugar cookies a little bland. Don't get me wrong, I'd still eat them plain…but they always taste that much better with some extra something on them.
So I decided to dip them in melted chocolate! I had some extra chocolate chips left over from when I made Magic Cookie Bars. I dumped them in a bowl, heated them on 50% in the microwave for 30 seconds at a time until they were melted.
I dipped one side of each cookie in the melted chocolate and placed them on some wax paper to harden. Before the chocolate was hardened, I added some M&M's to each cookie. Sprinkles would also work great for this! To speed up the process, I popped them in the fridge for about 10 minutes.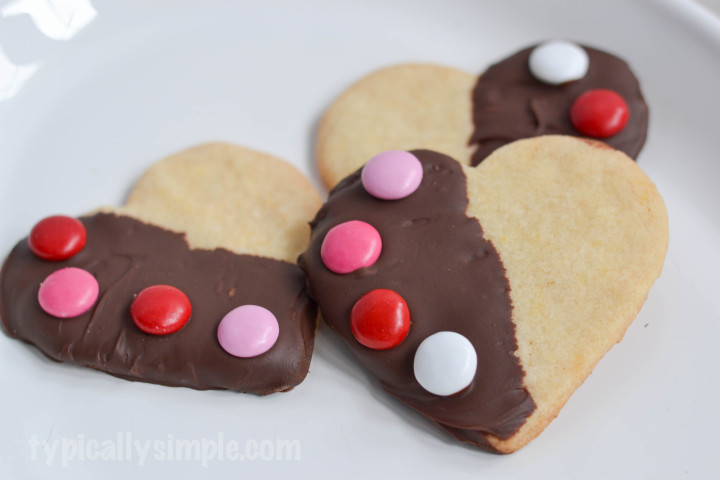 If you want to make these chocolate dipped sugar cookies for non-Valentine's day treats, you could cut out circles and make them the same way. They are sure to be yummy in any shape!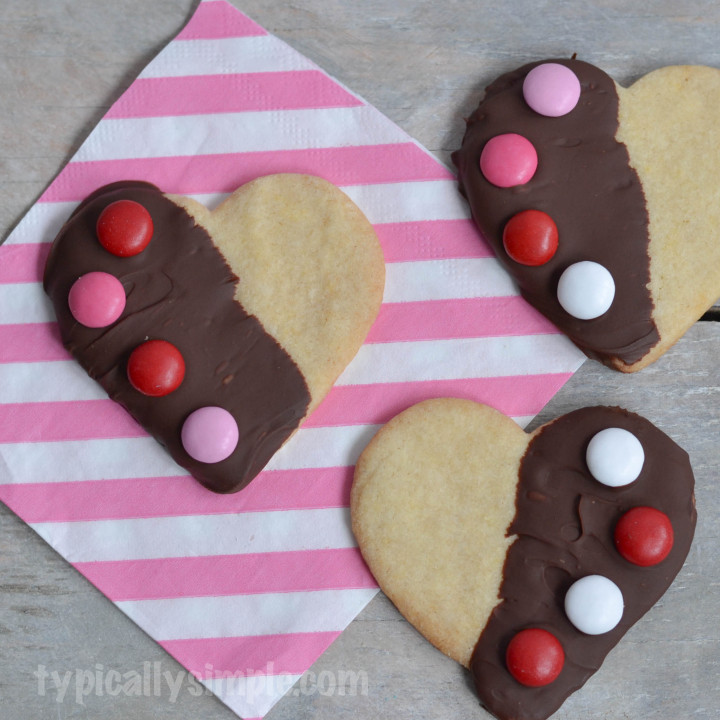 Looking for more delicious treat ideas? Be sure to check these out:
Chocolate Pretzel Bites | 20 Recipes Filled with Sprinkles | Chocolate Covered Spoons