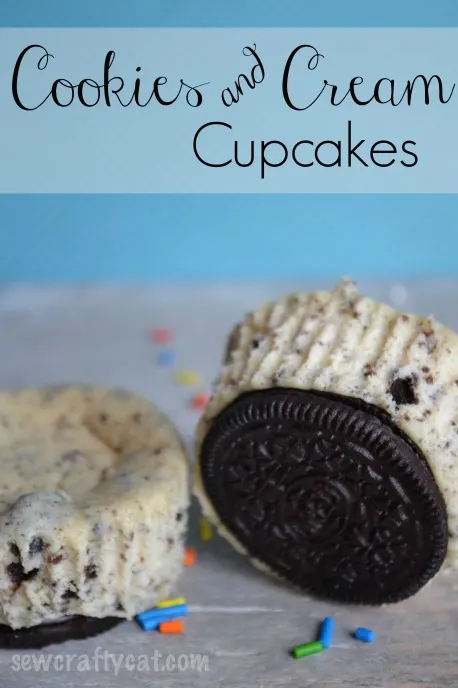 Being in charge of Mother's Day dessert this year, I wanted to make something different than the usual cookies or brownies. My first thought was a cheesecake, however I had never made a cheesecake, and wasn't sure if I wanted to risk it not coming out well when I would be the only one bringing dessert.
So I decided to make Cookies and Cream Cupcakes aka Oreo Cheesecake Cupcakes! The ingredients are simple enough and it wasn't a lot of work to throw it all together.
The most difficult part was having a little self-control and not eating all the Oreos! I did buy an extra pack of Oreos because I knew I would sneak a few a lot before making the cupcakes.
The cupcakes do need to be refrigerated before they are ready to be served, so I would recommend making them the day before. And they also taste much better served really cold!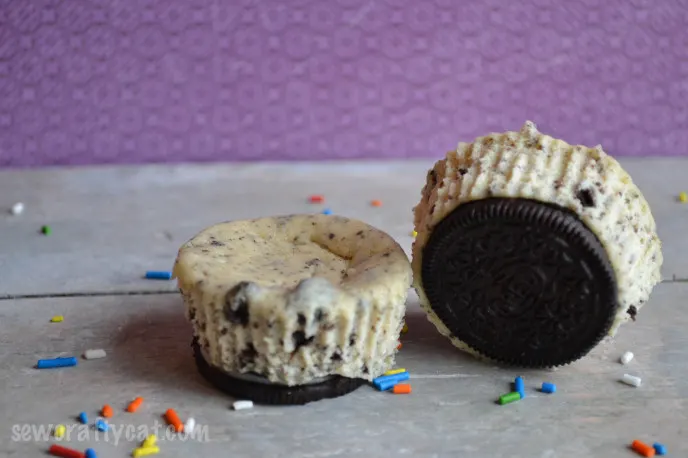 With the hidden Oreo cookie on the bottom, the cupcakes have just the right amount of sweet to them without being overly rich. However, if that isn't enough for your sweet tooth, you can add a dollop of whipped cream to the top of the cupcake!
Ingredients
40 Oreos (30 whole, 10 chopped)
32 ounces cream cheese, softened
1 cup sugar
1 teaspoon vanilla extract
4 eggs
1 cup sour cream
Directions
Preheat oven to 275º
Place liners in a muffin pan, add 1 whole Oreo to the bottom
Beat cream cheese until smooth using hand mixer, gradually add the sugar, beating until combined, add vanilla
Whisk eggs in a separate bowl then slowly mix into cream cheese
Beat in sour cream until everything is well mixed
Add chopped Oreos
Divide batter evenly, filling to almost the top
Bake for about 22 minutes, until filling is set
Cool completely, then refrigerate for at least 4 hours