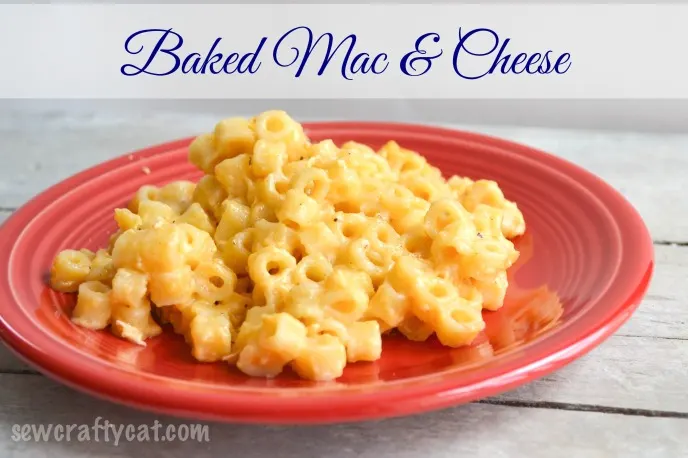 With summer finally deciding to show up this year, tis the season for BBQs!
In summers past, many weekends were spent grilling with the neighbors and enjoying the weather. We would all bring side dishes to share and my usual go-to was a huge bowl of fresh fruit.
But sometimes whatever was being grilled that night called for a side dish of mac & cheese!
After many years of perfecting it, this is by far my most favorite baked mac & cheese recipe. And I don't use the typical elbow macaroni noodles – the secret here is ditalini noodles!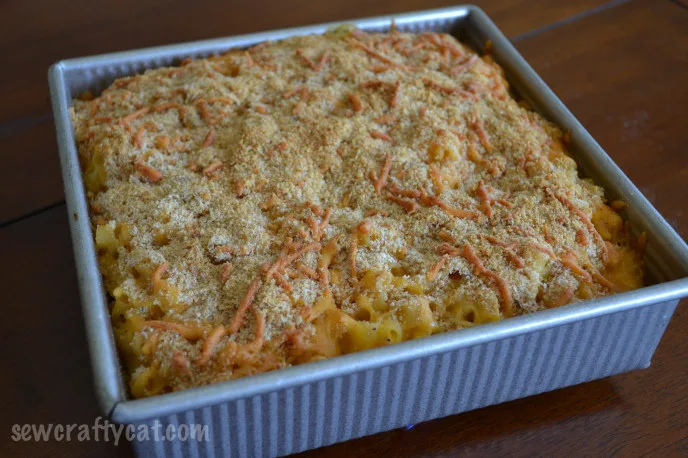 Ingredients
1 pound of ditalini pasta
3 tbsp butter
3 tbsp flour
1 tbsp powdered mustard
3 cups milk
1/2 cup onion – diced
1 bay leaf
1/2 tsp paprika
1 egg
12 ounces shredded cheddar
Salt & pepper
Directions
Preheat oven to 350°
Cook pasta according to box directions
In a separate pot – melt butter. Whisk in the flour & mustard and stir for about 3 minutes. Add milk, onion, bay leaf, and paprika. Simmer for 10 minutes, remove bay leaf.
Temper in egg, stir in about 3/4 of the cheese and season with salt & pepper.
Stir in the noodles, then pour into a casserole dish and top with the remaining cheese.
Bake for 30 minutes. Makes 6-8 servings
I have also added a breadcrumb topping which makes it that much more delicious. Before putting the dish in the oven, melt some butter and toss the breadcrumbs to coat. Top the mac & cheese, then bake as directed.