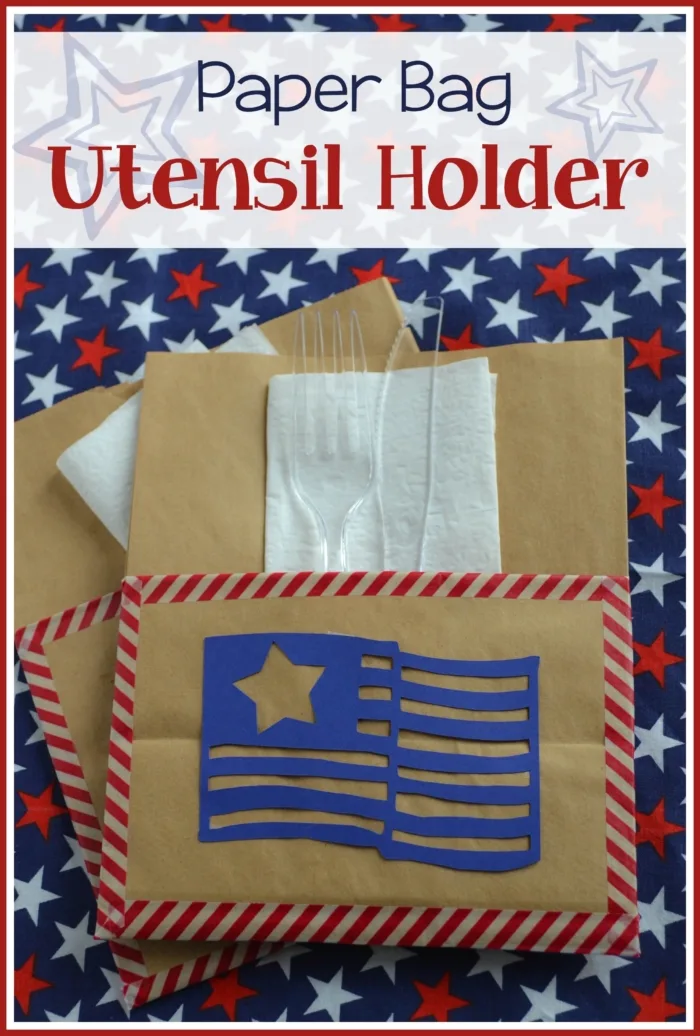 I love all the fun activities that come with summer…swimming, picnics, bike rides, evening walks. But the one thing I love the most is a good BBQ! And I'm sure you all have been to a BBQ or party where the wind picks up and whoosh all the napkins go flying across the yard.
So I made up these simple, yet very cute utensil and napkin holders using none other than a paper bag!
Supplies Needed
Silhouette Cutting Mat
Silhouette Blade
Paper Bags
Card Stock
Washi Tape
Adhesive
Files Used
Flag with Star from My Vinyl Designer
I found this great flag file from My Vinyl Designer and originally thought I would make a patriotic bunting with some vinyl. But instead I thought it would look awesome cut out of paper! After a quick and easy download, I imported it into the Studio program.
I first grouped the shapes together and then used the scale tool to size the flag to fit the area I wanted to put it on the paper bag.
Putting together the utensil holder is quite easy. The paper bag comes with a fold already in it, so I just added washi tape to the sides of the "pocket" – I made sure some of the tape hung off the edge so I could fold it over to the back.
Next, I added some washi to the top and bottom to make a border all the way around. Finally, using adhesive I glued down the flag.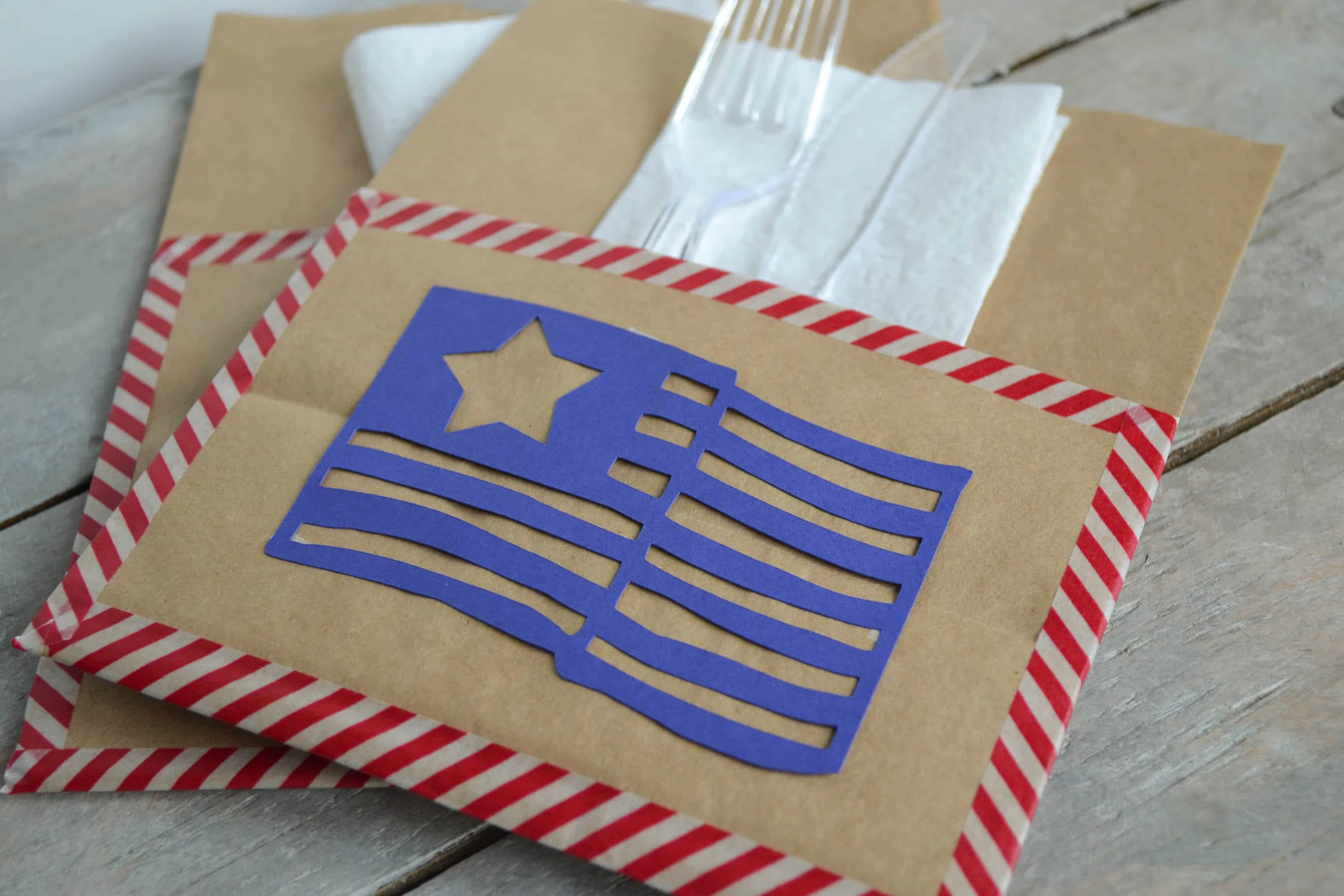 Add a paper napkin and some plastic utensils and you're all set for your BBQ or picnic! And another great thing about this…party goers can pull apart the pocket and have their own personal garbage bag!
With all of the washi tape designs available, these utensil holders can be personalized for any holiday or occasion! Just change up the colors and add a seasonal shape!