This post is sponsored by OttLite, but my desire to try out life in a better light is my own!
Three tips for setting up a space that allows your creative juices to flow. From great lighting to organization, create a space that you want to work in!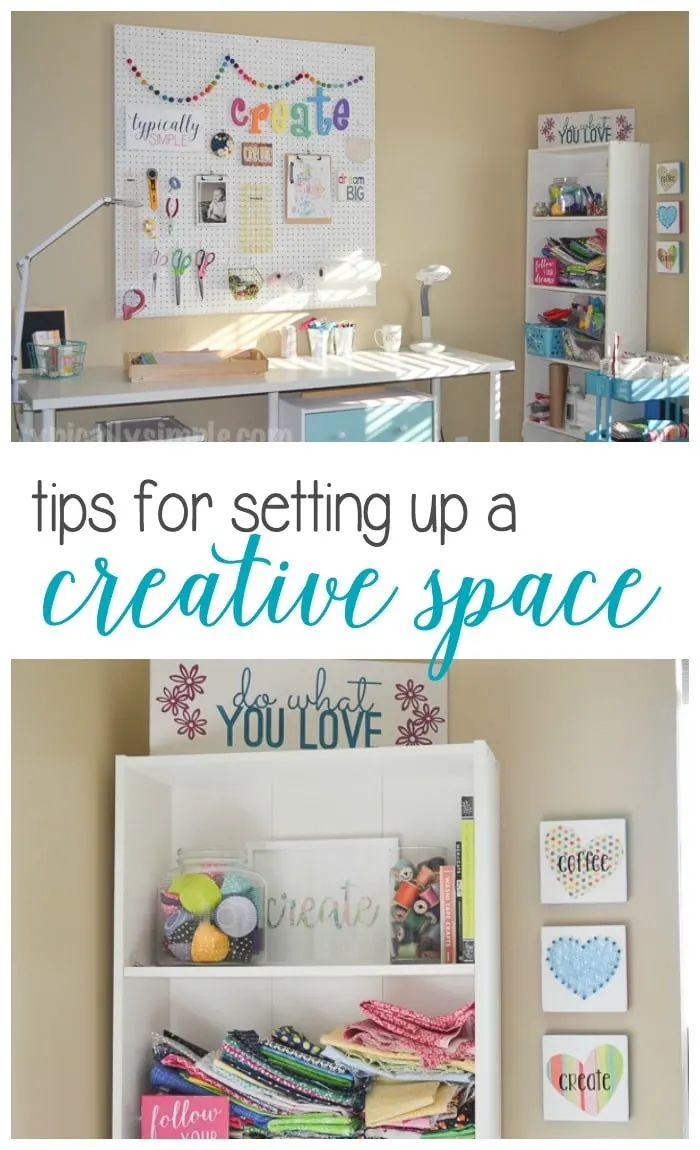 Being creative is something I have always loved. Whether it was writing a story at school, making Christmas ornaments with my grandma, or learning how to sew, as a kid I was always looking for ways to be creative. And as an I have gotten older, that hasn't changed.
To me, being creative doesn't just mean being crafty. Creativity comes in many forms — writing, photography, baking & cooking, decorating. So when it comes to setting up a creative space, it's important to think about what makes you happy. It does not have to be a "craft room" if you don't like to make crafts. It just has to be a place where you can create, however that might look for you!
And whether your creative space is for writing, sewing, or crafting, there are a few tips that I think are important to take into consideration when setting up your space!
Organization – Creativity is messy, but if it's too messy then it will be hard to find your supplies. Or even find motivation to create! Sometimes I have to take 10-15 minutes to clean up and organize my room just so I can think straight before starting a project. I love using my pegboard to keep the tools and supplies I use most often readily available.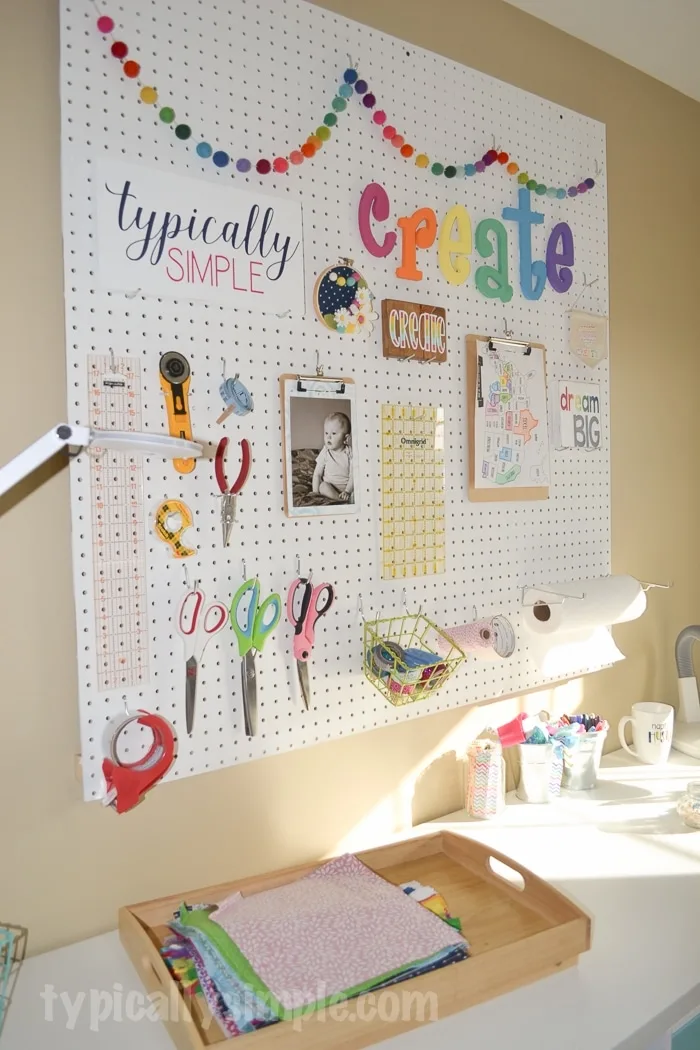 Room Decor & Colors – For me, I find bright colors make me feel more creative, so I fill my space with signs, fun fabric stored on a bookshelf, and painting my cabinets a bright color. Create a space that inspires you!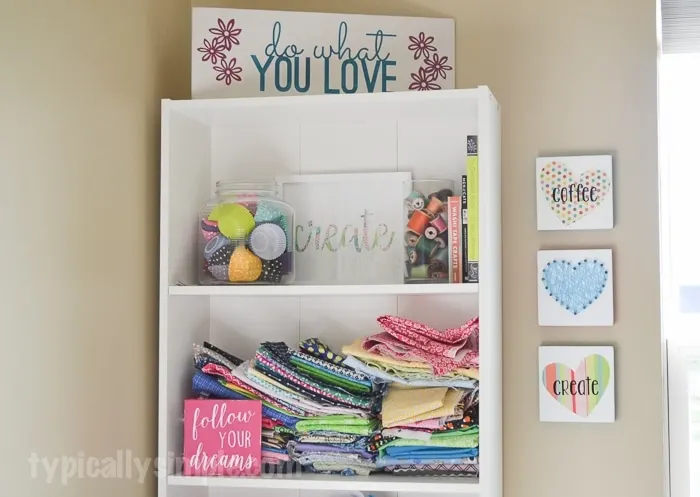 Lighting – This is SO important to my creative space. I'm all about natural lighting, but now that the sun is setting earlier and earlier, it gets a little difficult to work on my projects in the evening. For the longest time, I had a lamp from college that I used in my workspace, but with it's warm, dim light that it lets off, it's not my favorite thing to use.
So I couldn't wait to test drive the OttLite in my creative space! With its crisp, natural LED light, the OttLite reduces eyestrain and allows me to clearly see all the details in my work especially when I am sewing at night.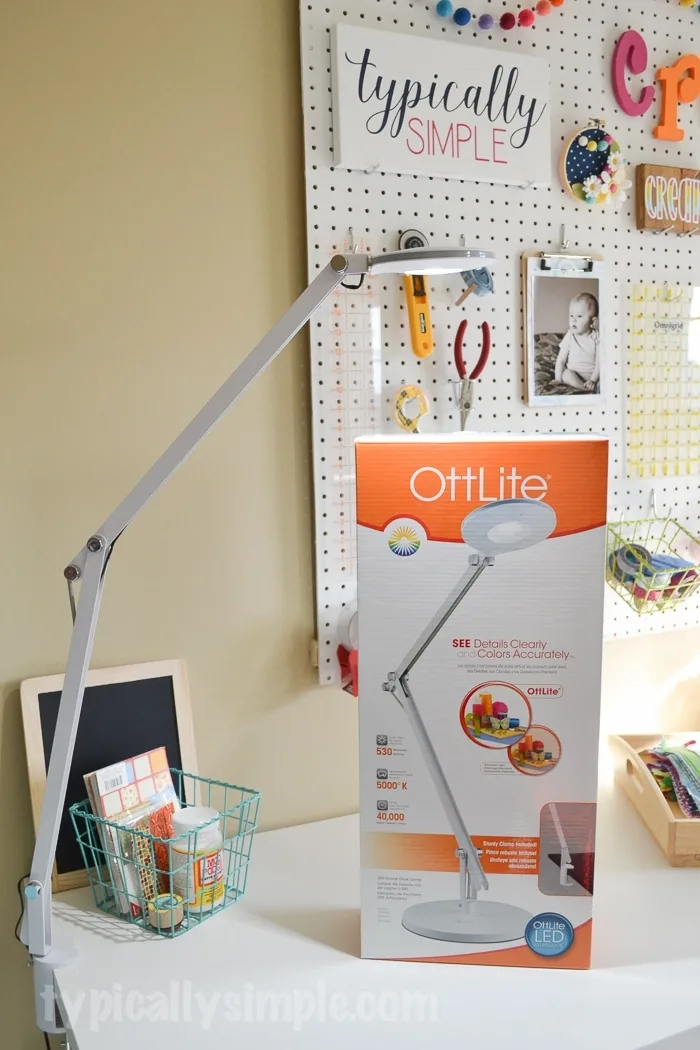 And if your creative space is not for crafting or sewing, the OttLite is perfect for reading, writing, or even working on your home computer! I love using it when I'm writing in my planner or notebook. OttLite lamps give off a balance of contrast and brightness that allow my eyes to see details clearly and colors accurately. There isn't a harsh glare – it's like bringing natural daylight indoors!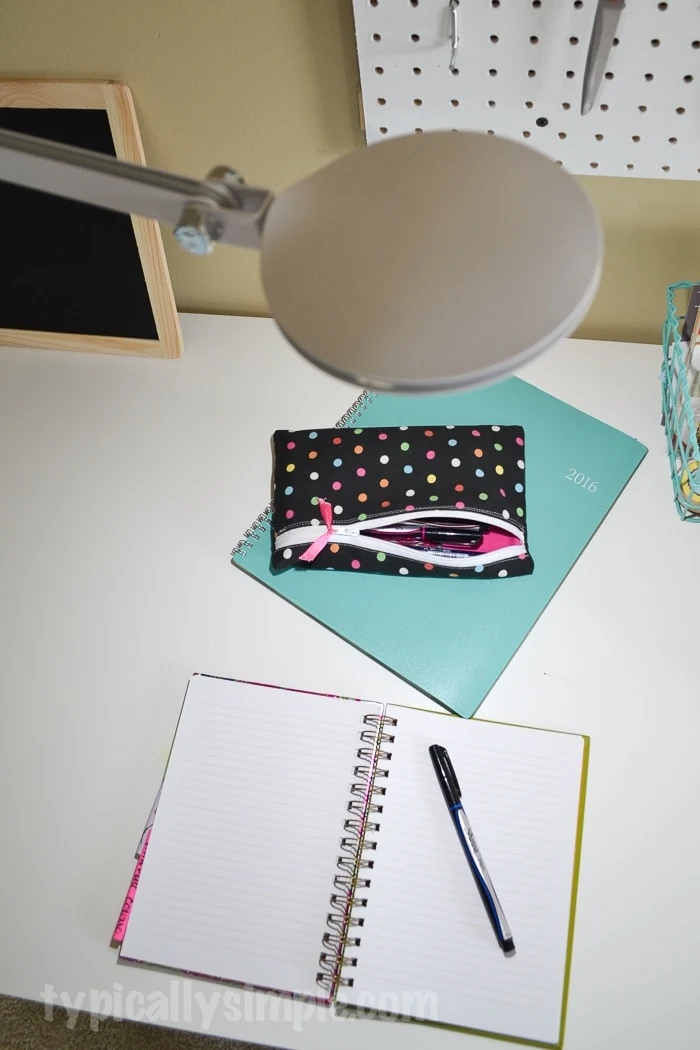 Would you like to give OttLite a try? You can save 25% on an OttLite by using code BLOGGER25 at OttLite.com — the code is valid November 7 thru December 31, 2016 on in-stock lamps.
Here are a few different lamps available that I recommend for your creative space!
Color Spectrum LED Desk Lamp With USB
LED Crane Lamp With Clamp (this is the one I am using in my craft room)
LED Desk Lamp With Sliding Dimmer And USB
LED Desk Space Organizer