Add some cute Valentine's Day decor to your home with this cupcake liners garland! A fun craft project that takes less that 20 minutes to make!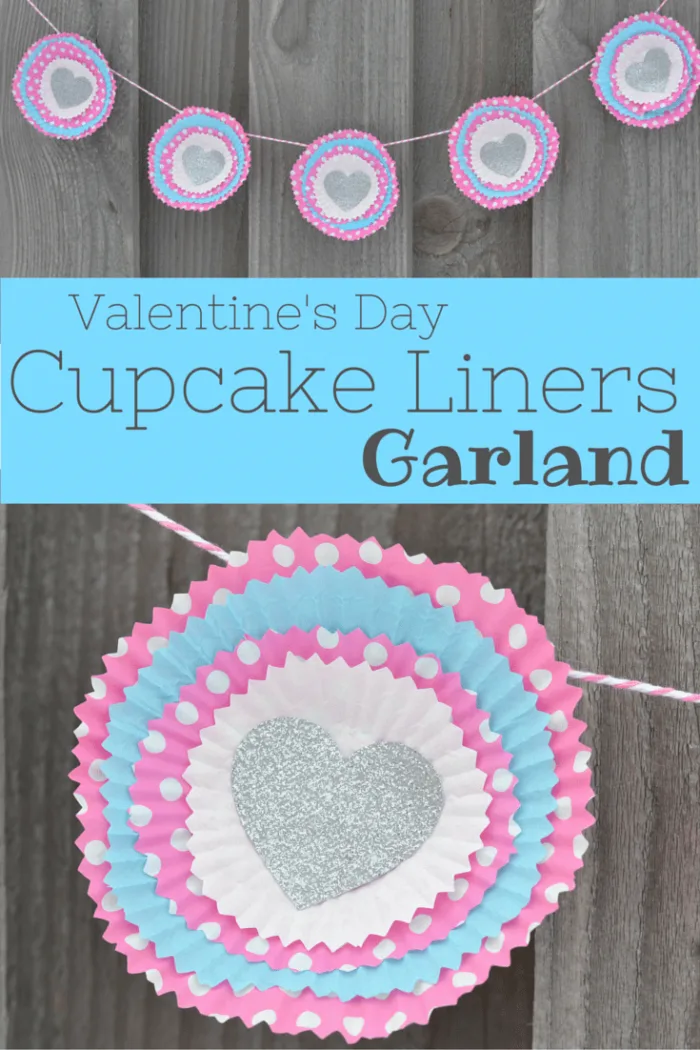 Last spring, I made this fun cupcake liner wreath to hang in our kitchen. But to get all the patterns & colors I wanted for it, I had to buy A LOT of cupcake liners. So I put them in a glass jar, sat them on a bookshelf in my craft room and have been using them for little projects here and there.
I don't really decorate much for Valentine's Day, but I do like to hang up a few cute decor items around the house. The little guy has a bay window in his play area, so I thought it would be fun to decorate that window with a garland. So I grabbed some cupcake liners and got to work!
Supplies
cupcake liners
hot glue gun or double stick tape
twine
pinking shears
glitter cardstock
Silhouette Cameo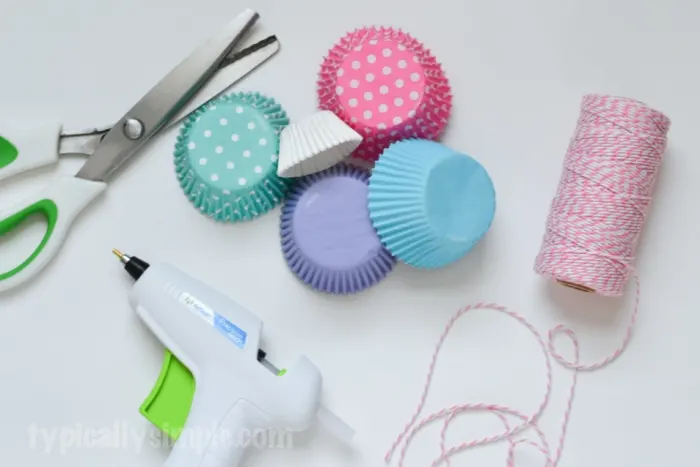 To get started, decide on the colors and patterns you want to use. You can layer as many as you want to create each piece of the garland – that's the fun thing about this project, you can make it your own with colors, layers, and size!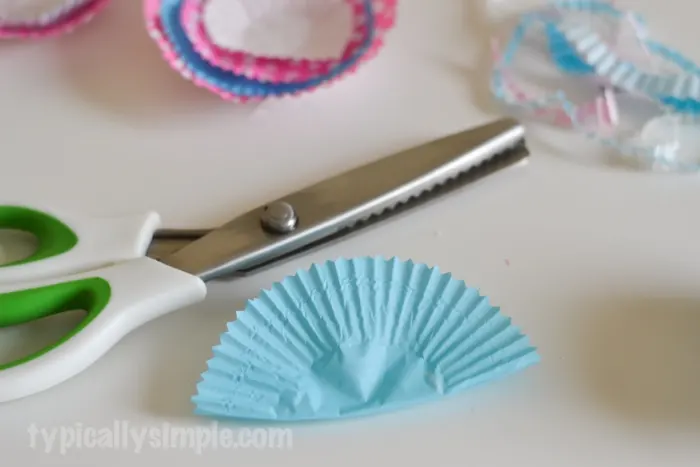 Using a pair of pinking shears or even scrapbooking paper edger scissors, trim each layer of cupcake liner a little smaller than the last. I found it easiest to fold the cupcake liner in half and follow the natural curve, trimming off a little bit at a time.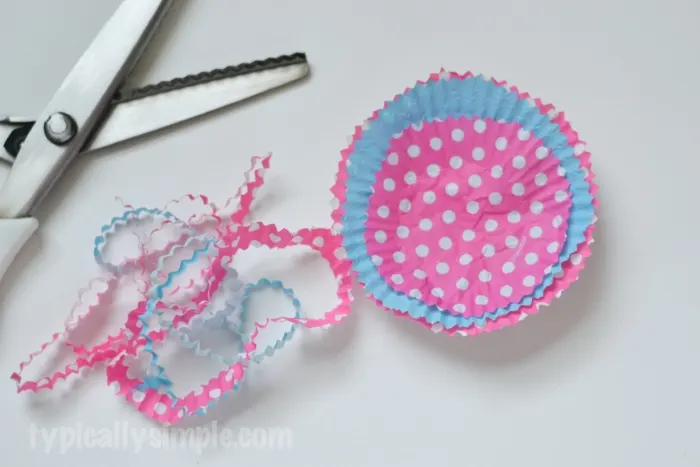 Using double stick tape or a low-temp hot glue gun, add a dab of glue and stick each layer together. Since the liners are so thin, it doesn't take much to hold them all together!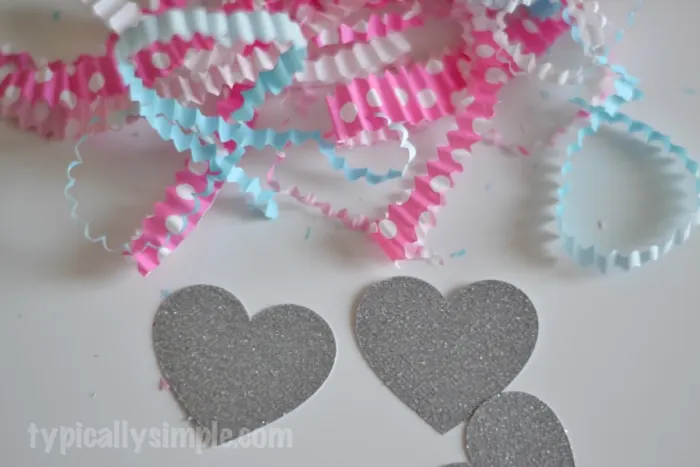 If you have a Silhouette Cameo or Cricut, you can use it to cut out some glitter cardstock hearts to attach to the middle with tape or glue. If you don't have one, then stickers would also work well! Or you can also hand cut some small hearts from paper…I just try to find every reason to use my Cameo.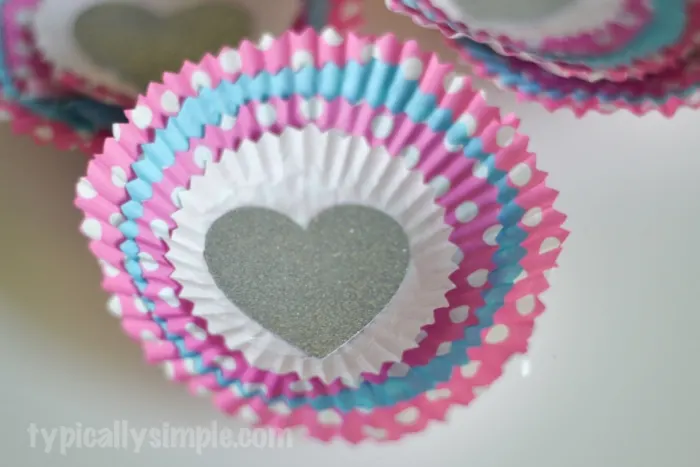 Using hot glue or just some regular scotch tape, attach the twine to the back of the cupcake liners to create a garland. Hang it up and enjoy!