This post is sponsored by Bertolli. The content and opinions expressed are my own.
A quick & easy to make dinner recipe with just five ingredients!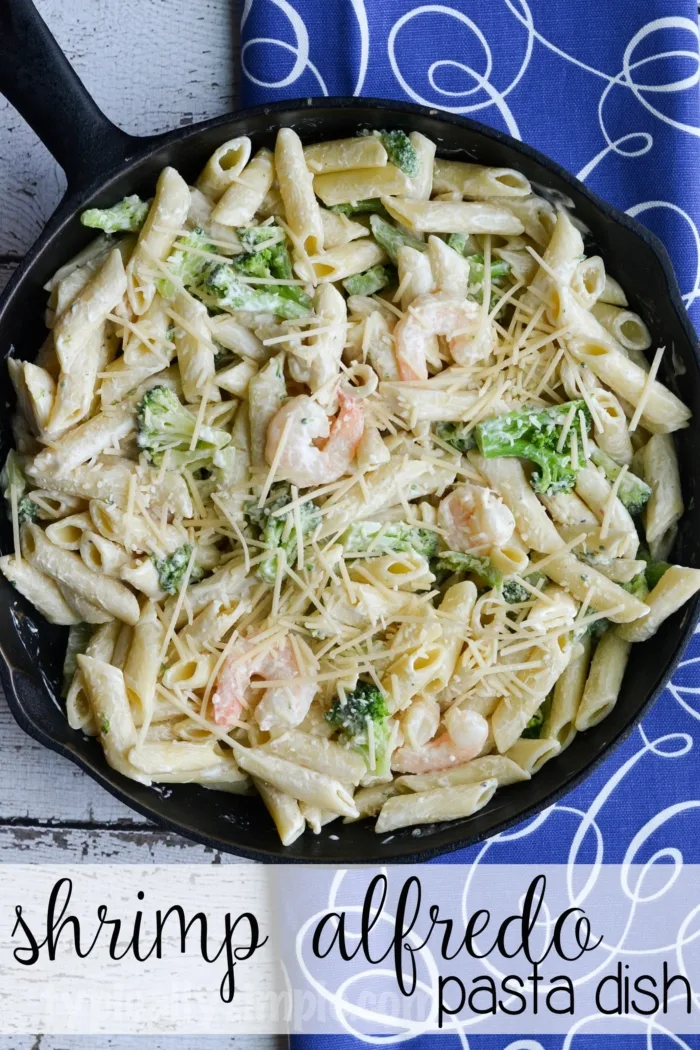 I always enjoy making pasta dishes for dinner; there are just so many delicious recipes and sauces to try. One of our favorites is alfredo sauce. We almost always have a jar in the pantry for when we need to throw together a last minute dinner. Plus it makes for some pretty yummy left-overs.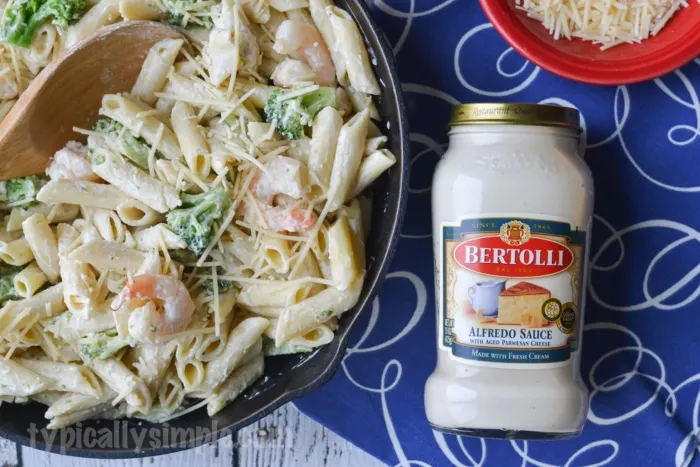 Something I like to do with pasta dishes is the "pasta dump" – find a few different things we have in the fridge or pantry, dump it all into a pot and add some Bertolli pasta sauce. To me, broccoli and alfredo sauce go together like peanut butter and jelly. I always combine those two! Plus anything that can get on the table in 20 minutes or less gets an A+ in my book!
Ingredients
1 box of penne pasta
1 cup of Bertolli Alfredo Sauce
2 cups of shrimp
1 bag of frozen broccoli
shredded parmesan cheese
Directions
Boil the pasta according to the directions, drain and put back into pot.
Cook the broccoli. I like the steamable bags that you can just throw right in the microwave to cook while the pasta is boiling.
Add Bertolli Alfredo Sauce (more or less depending on your taste!) to the pasta and stir.
Add in the shrimp and broccoli, stir over low heat and add more Alfredo Sauce if desired.
Sprinkle a little parmesan cheese over the whole dish and serve!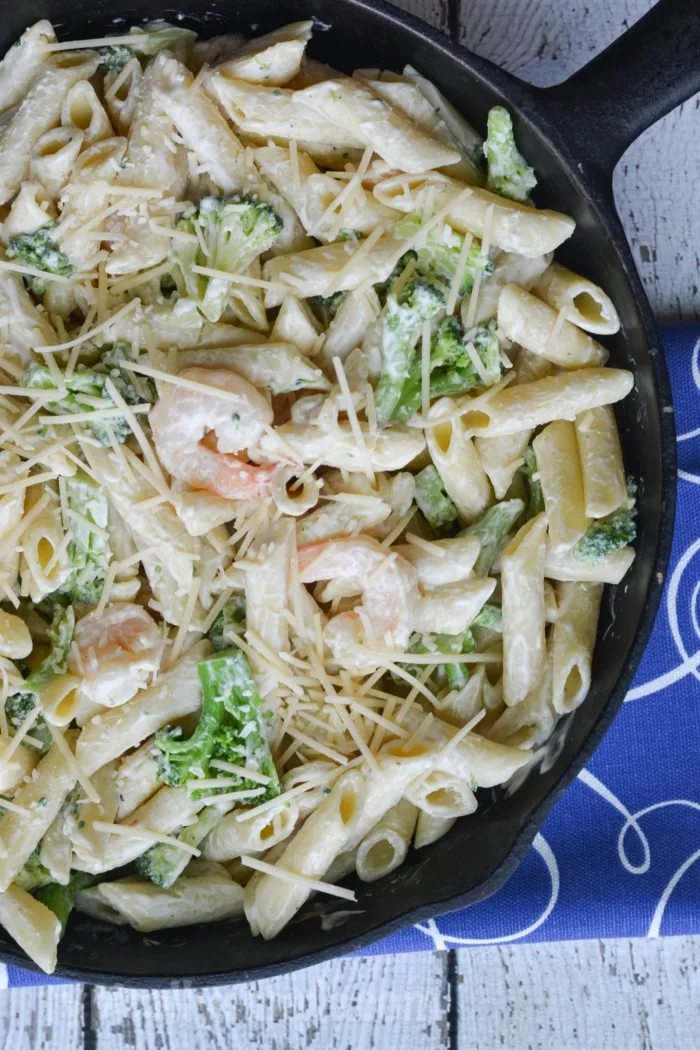 Five ingredients, ready in less than 20 minutes!