With a fun peek-a-boo heart that appears when you cut into it, make this surprise cake for a Valentine's Day!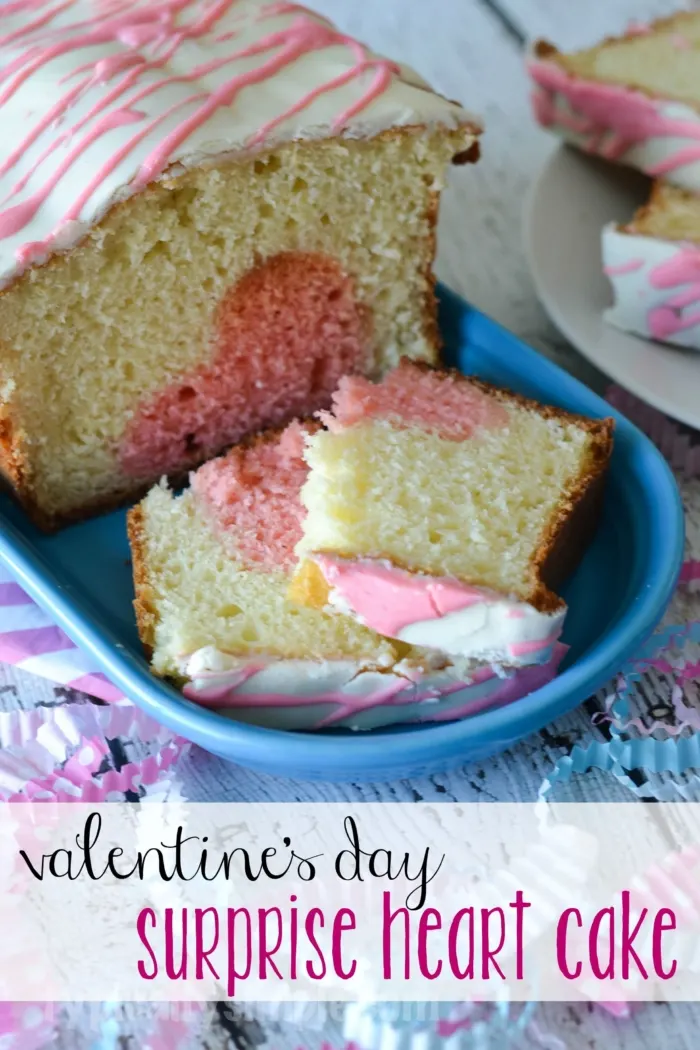 Whether you call this a surprise cake or a peek-a-boo cake, it's definitely a fun little treat to make for any holiday! I've been wanting to make one of these cakes for the longest time so I decided to take the plunge one day during nap time. I learned a few tips along the way that I will share with you in the recipe directions!
How to Make a Surprise heart cake
Kitchen Supplies
Mixing Bowls
Electric Mixer
Two Baking Pans
Spoon
Heart shaped cookie cutter
Loaf Pan
Ingredients
2 boxes of cake mix
plus any additional ingredients based on directions
1 container of frosting
food coloring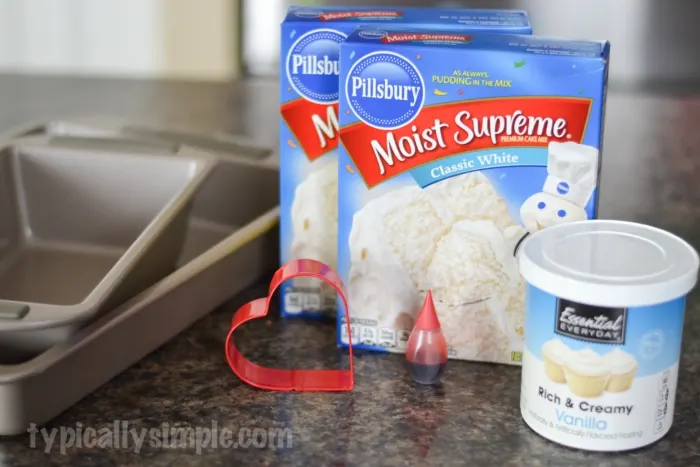 Directions
Start by making one box of cake mix according to the directions. Add about 10-15 drops of food coloring to the batter to make it pink. Bake at temp and time listed on the box.
Let the cake cool completely and then using the cookie cutter, start cutting out hearts from the cake.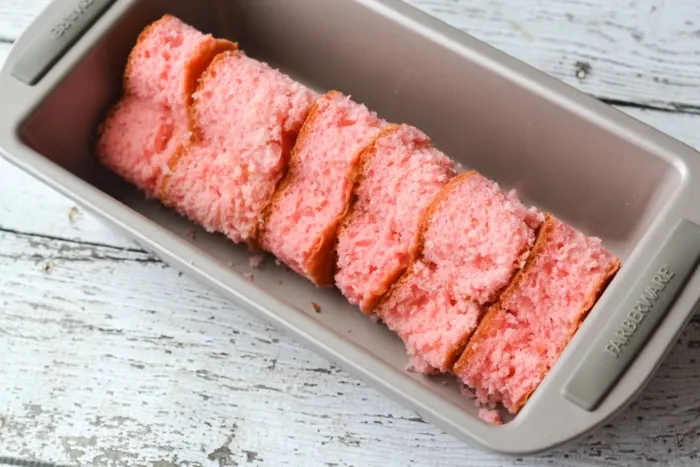 Now this is where I made my mistake. I cut all of the hearts and placed them right into the loaf pan. After a little research, this is not what you want to do! I share the "right way" to do it next.
Make the second box of cake mix and pour a little bit of the batter into the load pan, no more than about 1/4 full. THEN place your heart cake cutouts into the batter. The reason for this is that it will raise the hearts up in the cake so you can see them better when you cut into the cake.
After you have placed all of your cut-outs into the loaf pan, use the remaining cake batter to cover them. The other thing I learned…the cake might overflow a little. To prevent that stinky burning smell as it drips onto the bottom of your oven, place a cookie sheet on the bottom rack to catch any drips.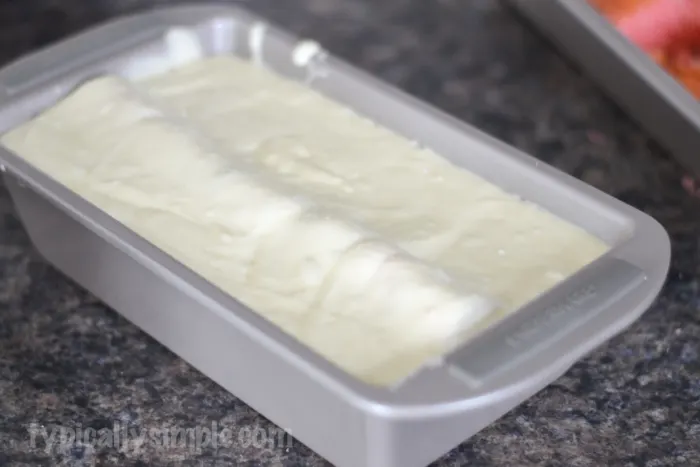 Bake according to the directions on the box…I did find that I needed to add about 10 extra minutes of baking to mine. After the recommended time, just check the middle of the cake for doneness to see if it needs to be baked longer.
After the cake has cooled, frost and decorate it as desired. And if you are wondering what to do with the rest of the pink cake…make some cake bites!! Find an easy recipe HERE.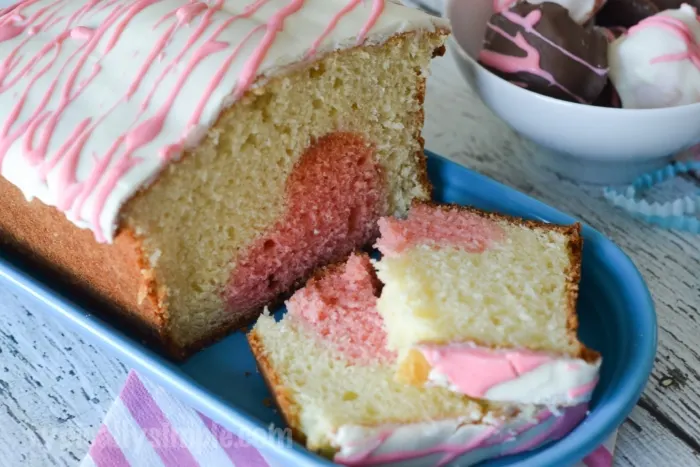 Looking for more delicious desserts? Be sure to check out these yummy recipes!
very berry bundt cake | caramel apple cookies | strawberry cheesecake bites