This post is sponsored by HelloFresh. The content and opinions expressed are my own.
From creating the recipes and planning the meals, to grocery shopping and delivering all of the pre-measured ingredients right to your door! HelloFresh does it all for you!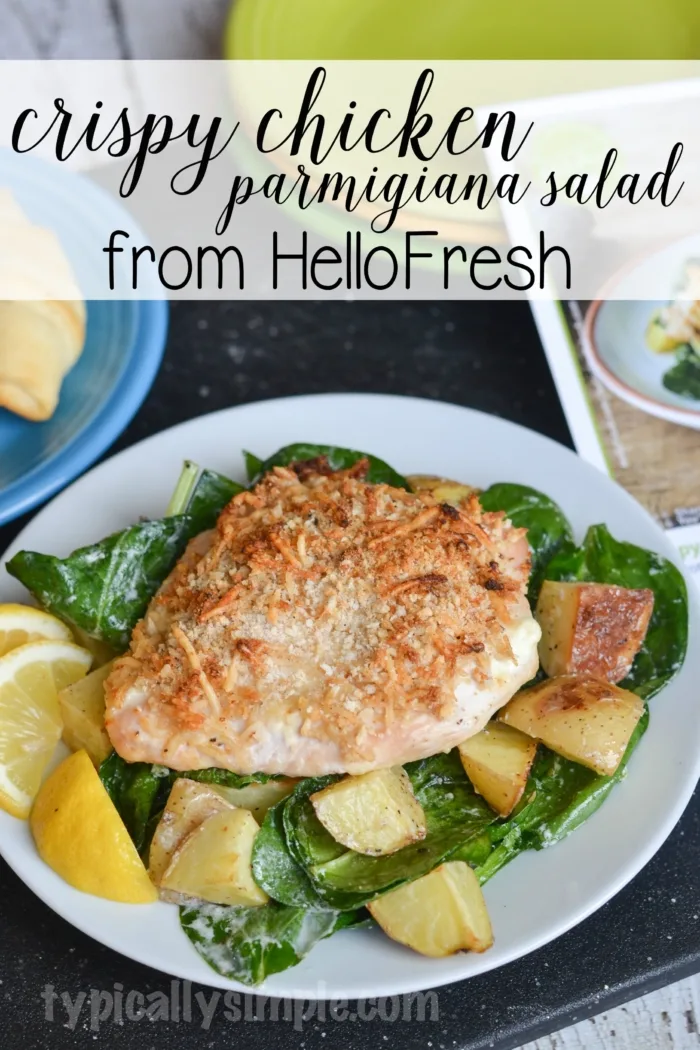 Grocery shopping is one of my least favorite things to do. Especially in the winter months. And especially when I don't make it to the grocery store earlier in the morning before it gets crowded.
Making dinner also ranks up there as one of my least favorite things. We do a lot of the "what do you want for dinner" and scrounging through the fridge and pantry to see what we can throw together. So when I was offered the chance to try out HelloFresh, I totally jumped at the opportunity!
HelloFresh is a healthy meal delivery service where chefs create yummy, easy to make recipes each week. Then all of the ingredients, plus the recipe cards are delivered right to your doorstep! No grocery shopping needed!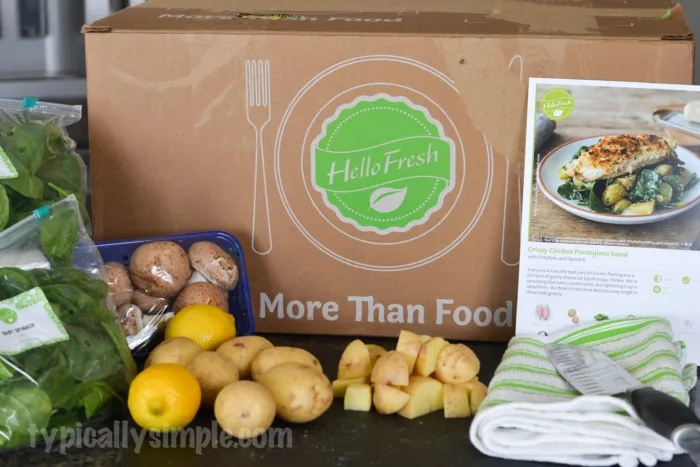 The recipes really are quite simple to make. As someone who is not a fan of cooking dinner, I absolutely loved making dinner this week with the HelloFresh meals! All the ingredients for each recipe are packed into individual, labeled boxes. So you just grab one out of the fridge and start chopping, dicing, & cooking!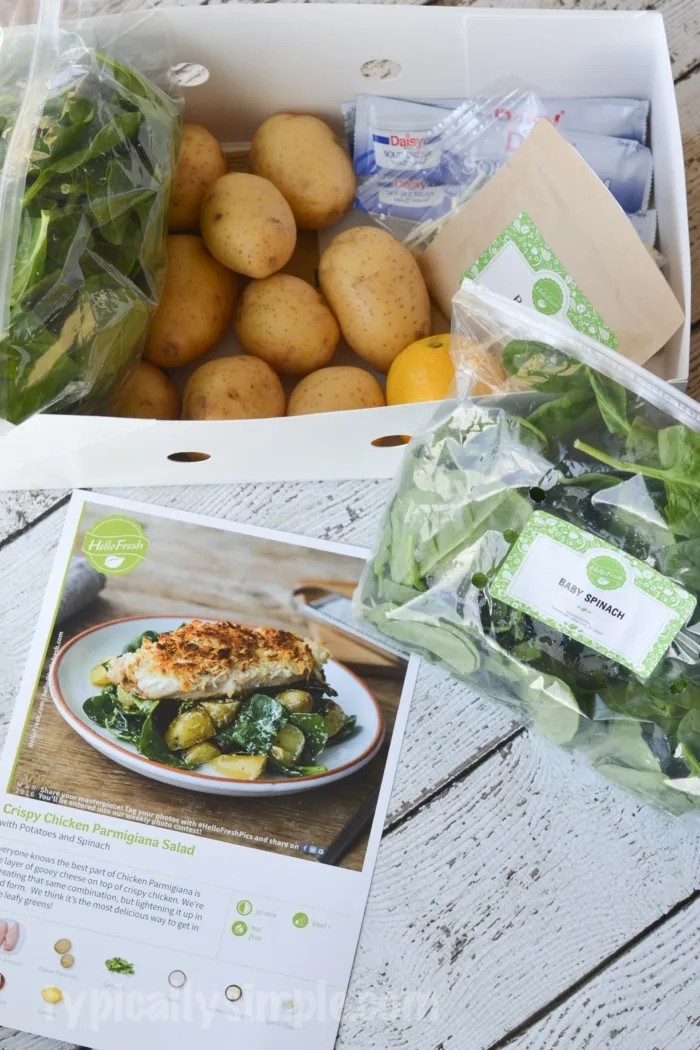 For our first HelloFresh dinner, I decided to go with the Crispy Chicken Parmigiana Salad. All of the produce was super fresh and full of flavor…something you can't always find in the Midwest in the middle of winter. After reading through the recipe card, I got to work on making dinner.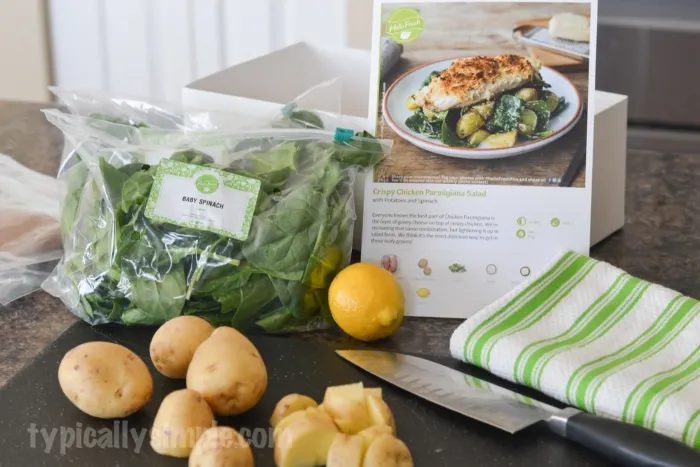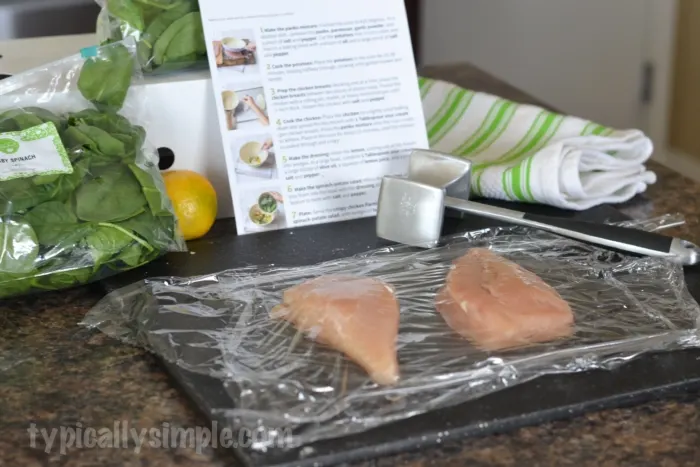 I loved that all the ingredients I needed to make the recipe were right in the box. The seasonings were in little packets so all I needed to do was measure and dump them into the bowl. And since the box included all the spices & seasonings, I didn't need to spend 4 or 5 dollars on a bottle of spice that I only needed a teaspoon of.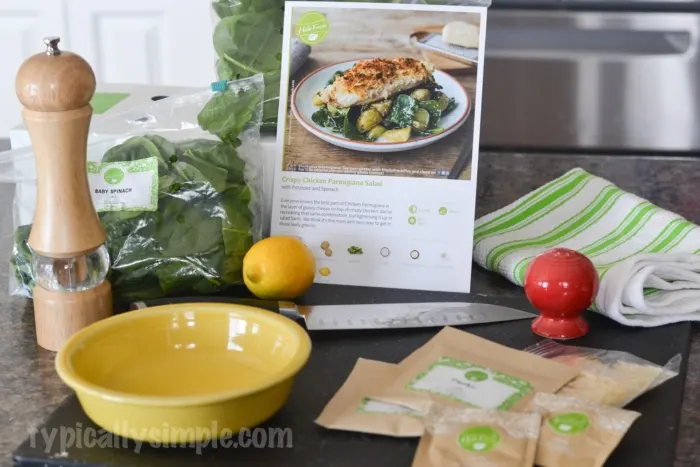 Another thing I really liked about HelloFresh was that it allowed us to try different recipes that I usually wouldn't make on my own. This week's menu also included Korean-Style Beef Stir Fry and a recipe from Jaime Oliver – Mushroom & Lentil Curry.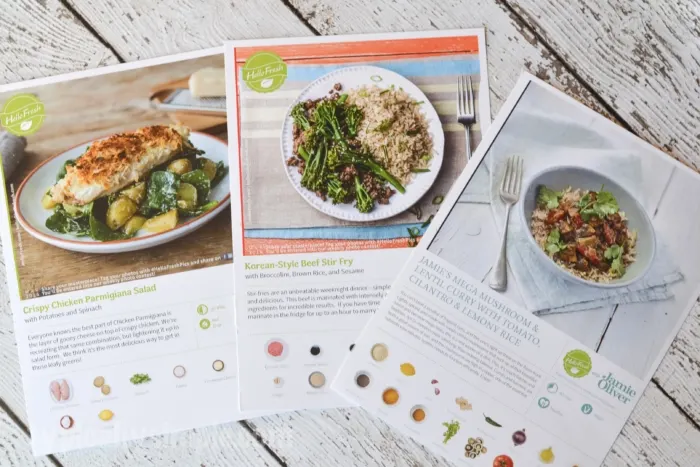 The Crispy Chicken Parmigiana Salad was absolutely delicious! Plus I made all four servings at once so we could have some leftovers for lunch the next day.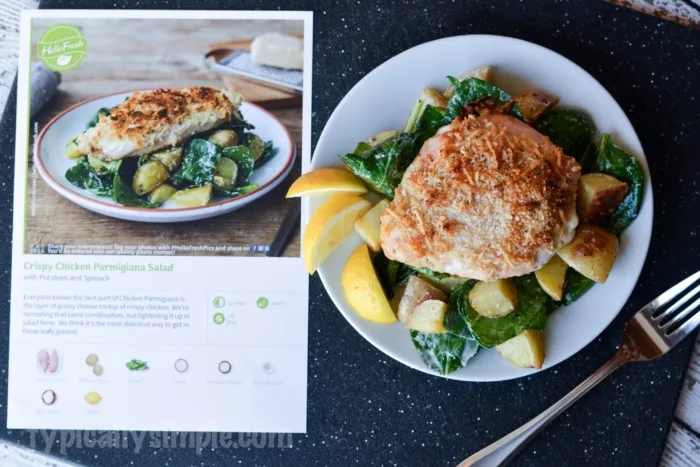 Are you ready for easy to make dinners and less grocery shopping? You can get $35 off your first order by using the code TSIMPLE35 – just CLICK HERE to sign up!