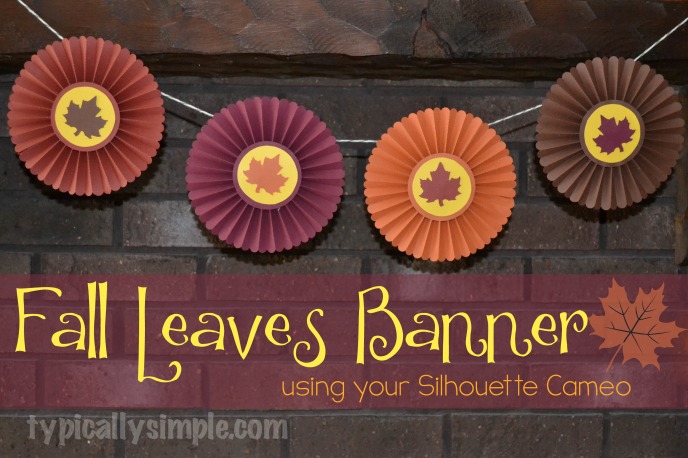 I wish I could say fall is in the air, but around here the weather is still hot. And I'm not going to complain after the super long winter we had, but fall is my favorite time of year. I love the crisp, cool nights, the changing leaves, pumpkin and apple everything! I can't wait to take our little guy to the pumpkin farm this year!
So to get in the fall spirit, I put together this paper banner using my Silhouette Cameo for this month's design team project over at Amelia and Me Crafts.
Supplies
Silhouette Cameo
Cutting MatĀ – I love my light holdĀ one!
Blade
Cardstock
Twine
Glue
Silhouette Online Store Files
3D Scallop Accordion Wall Circle – Design ID 58039
Maple Leaf – Design ID 13628
When you open up the 3D wall circle design, you will need to duplicate the accordion so that there are five pieces on your cutting mat. I also ungrouped the circles so that there was only one on my cutting mat.
I chose 4 different colors for my fall banner. Because of all the dashed lines on the accordion pieces, it does take some time for everything to get cut out. So while I was cutting out one color, I was putting together another – it made the process go a lot faster!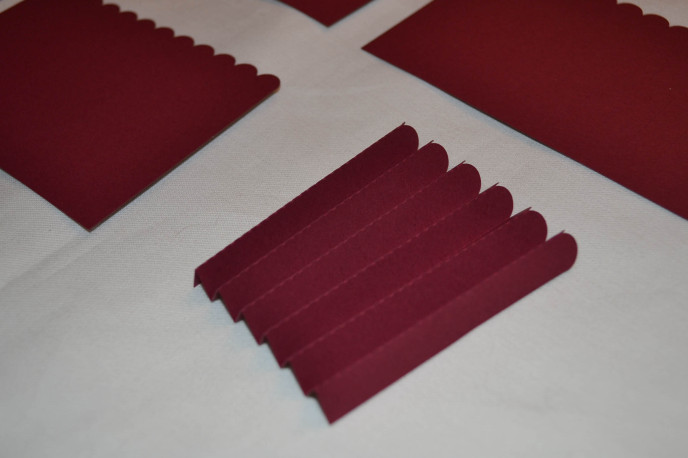 After gluing all the little accordion pieces together, you will have a ring that needs to be pushed down to create the accordion circle.
Cover the circle piece you cut out with the accordion pieces with white glue. While holding the accordion circle flat, place the circle right in the middle and hold for about a minute until the glue adheres the papers together.

Embellish the middle with anything you want! I added another circle in yellow to each accordion to tie all the pieces together. I then cut out maple leaves in each of the four colors to add to the middle of each circle.
To connect all the pieces together to make it a hanging fall banner, I used my hot glue gun, twine, and some paper scraps.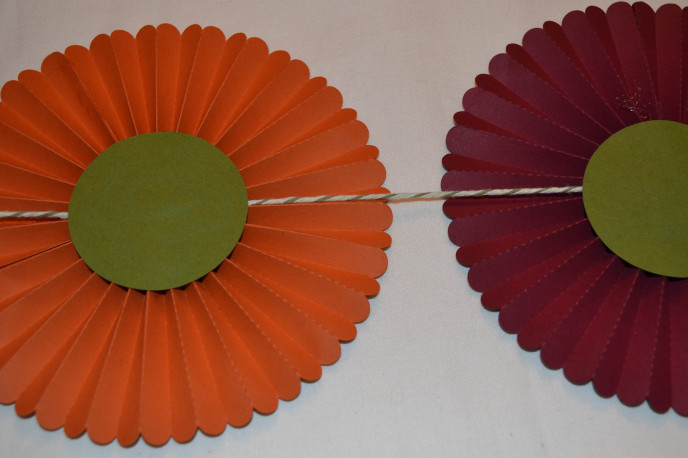 After all the pieces are attached, you are ready to hang your paper fall banner! And as with all of my projects I usually make, I love that this can be customized for any holiday or season by just changing the colors of your paper!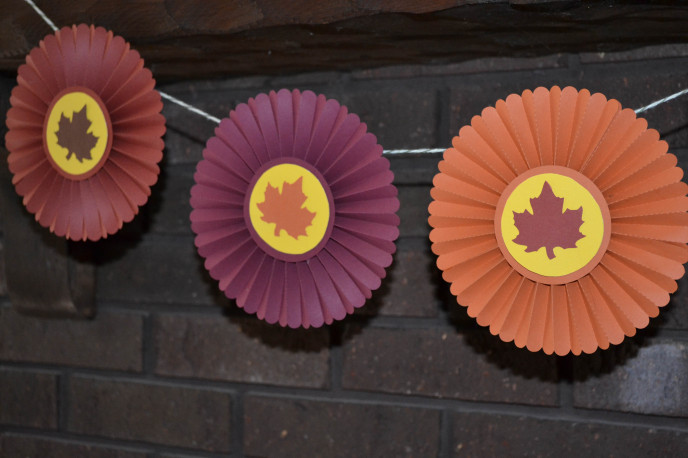 I love how it can be customized with different colors and shapes for any holiday or even as party decor! And the accordion rosette circles give the whole project a different feel than if I had just used flat circles, I really like the texture it adds!
Looking for other projects to make with your Silhouette Cameo? Find more ideas HERE