Kids will love going on a scavenger hunt through the neighborhood looking for Halloween decorations to cross off their list!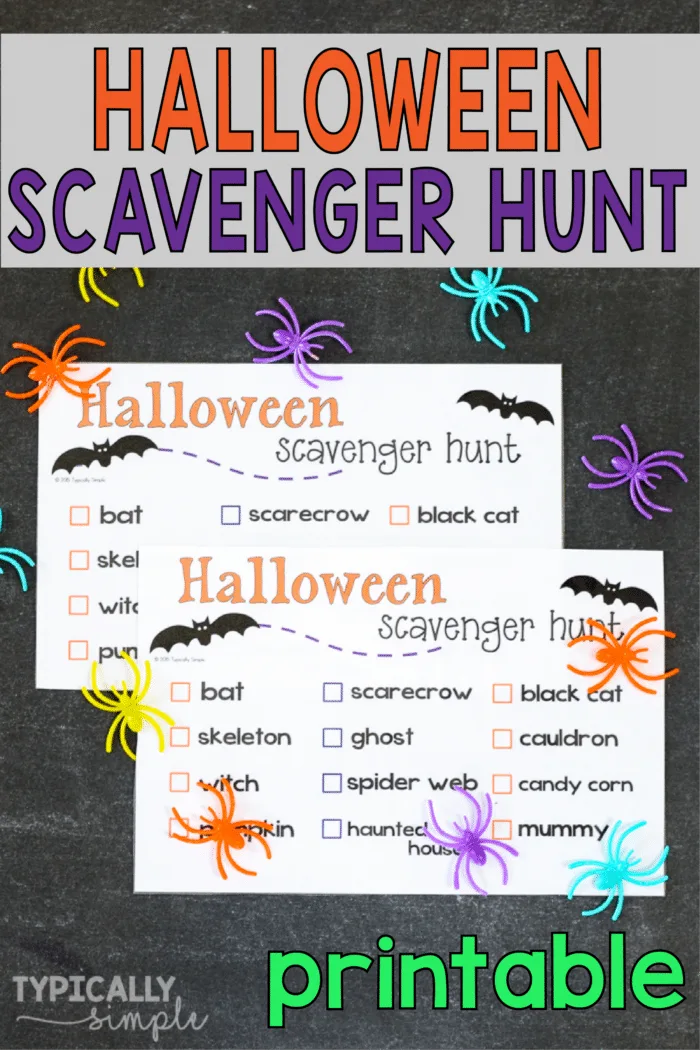 As Halloween nears, our neighborhood is getting spookier and spookier. I love that our neighbors decorate for Halloween…the little dude and I have so much fun going for walks to check out all of the decorations. His favorite are the many pumpkins sitting on front porches and the huge black cat blow-up in a yard.
I thought it would be fun to do a pre-Halloween scavenger hunt – the kiddos will love walking around the neighborhood trying to find everything on the list! Or if Halloween falls on a weekend (like this year!) and the kiddos are getting antsy, this would be a fun activity to do while waiting for trick or treating hours to start.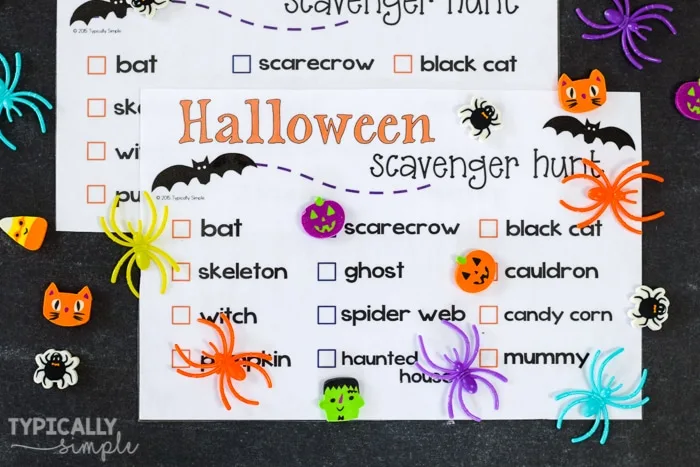 Print as many as needed and cut on the dotted line. I actually used my handy dandy laminator to make the scavenger hunt papers a littler sturdier. Then the kiddos can use a dry erase marker to check off the items they have found.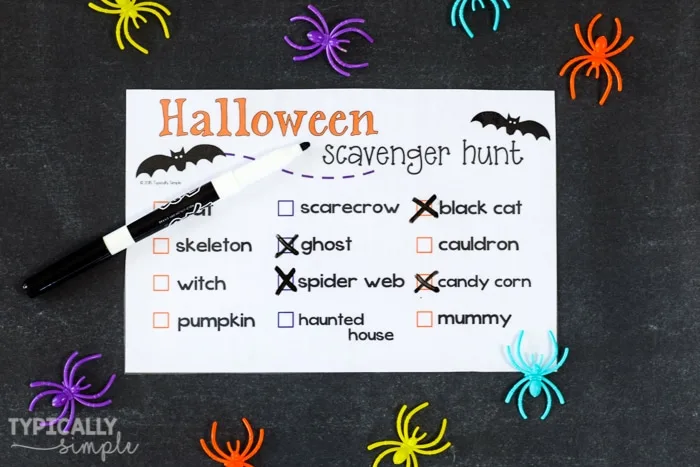 You could even use this in a classroom as a fun activity by hanging up different photos or hiding small decorations around the room. Mini erasers are also a favorite of mine to use for activities. Hide a few with some other picture cards in a sensory bin for a quick and easy indoor Halloween scavenger hunt!