"This post was sponsored by Klondike as part of an Influencer Activation for Influence Central. I received complimentary products to facilitate my review."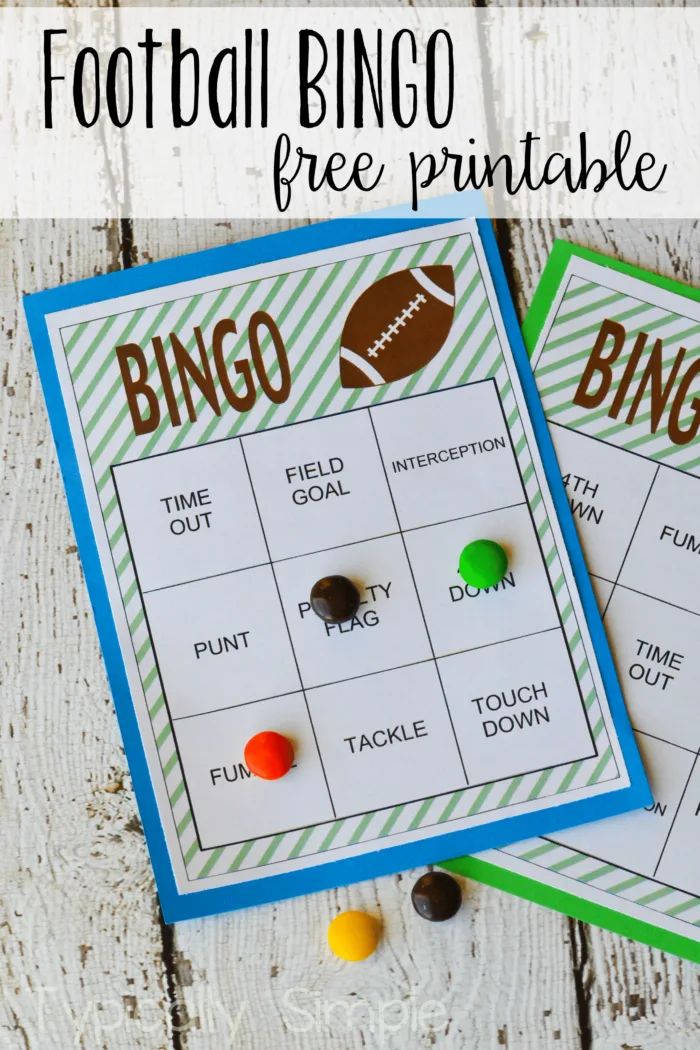 Every Sunday for the past nine years or so, we head over to my parents' house for food & football. It started out as laundry day because we were living in an apartment and didn't want to have to pay an arm and a leg to do our laundry. So we would load up the car with laundry baskets and head on over.
And after we moved into our townhouse, we continued to go over there on Sundays to watch the games, just without the laundry – which my mom was probably happy about!
Most of the time we nibble on snacks throughout the day while watching the games, sometimes we will order pizza or grab some sandwiches. And many times we have some sort of dessert…cookies, brownies, cupcakes. But that also means someone has to take the time to bake them ahead of time.
Ice cream has always been one of my weaknesses. It doesn't matter the time of year or how cold the weather is, I can always enjoy an ice cream treat. And one of my absolute favorite ice cream treats are Klondike Bars. Go ahead, sing the jingle. I do every time!
They bring back so many childhood memories of enjoying that yummy chocolate shell and creamy vanilla ice cream. Seriously, one of my favorite treats. And now they come in tons of different varieties!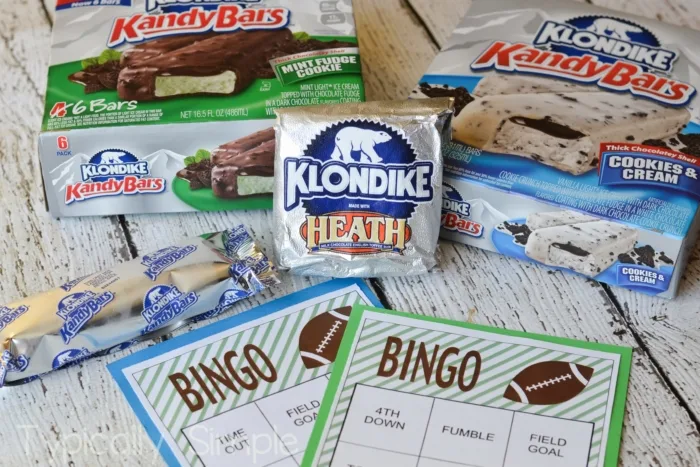 The Klondike brand offers 12 varieties of chocolatey coated and ice cream goodness bars, which are available nationwide. My favorite are the Klondike® Kandy Bars which were launched in 2014. They are the perfect combination of the thick, chocolatey Klondike shell and ice cream with mouth-watering candy bar goodness. And they now come with two more bars per package for a total of 6 bars!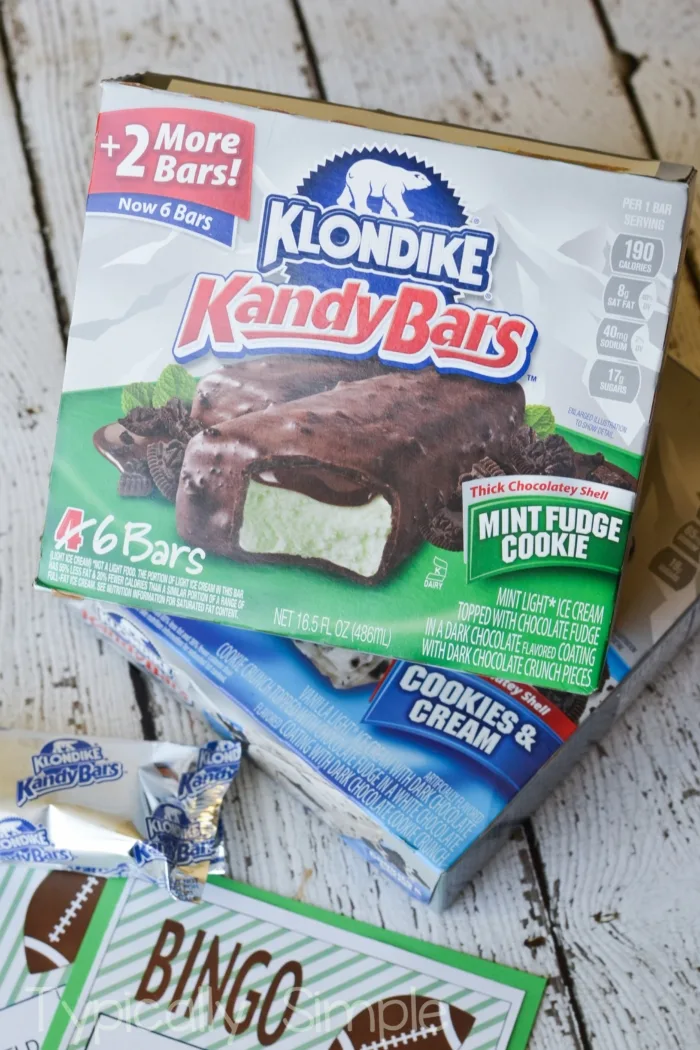 The Klondike® Kandy Bars are available nationwide in the following varieties: the new Mint Fudge Cookie, as well as Caramel & Peanuts, Fudge Krunch, and Cookies & Cream.
We usually play some sort of game while watching football and with the little dude now joining in on the football fun, I've been gathering some kid-friendly games. This simple BINGO game is perfect for the younger crowd to follow along during the game and start learning some football lingo! And maybe the winner gets to pick their favorite Klondike bar as the prize!
Just click on the image below to save and print your own Football BINGO cards. There are four different cards so everyone doesn't get BINGO all at once. 🙂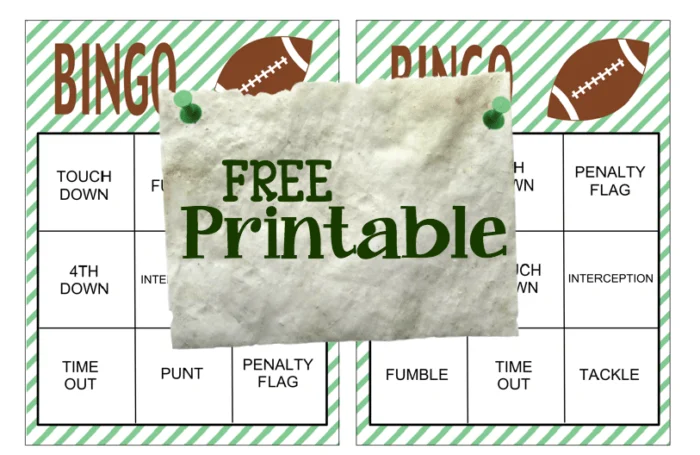 Follow Klondike on Twitter and Facebook for more ice cream goodness.
What is your favorite flavor of Klondike bar?