With just a few supplies, these watercolor coffee filter turkeys are a fun Thanksgiving craft to make with the kids.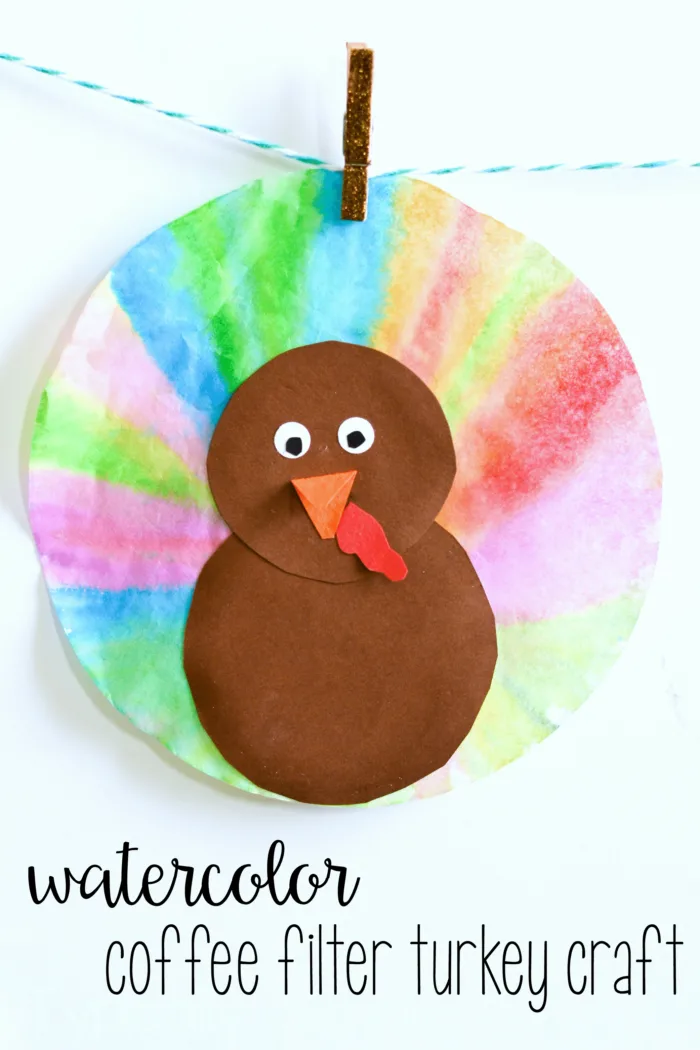 Now that the craziness of summer has died down, I am finally getting around to organizing my craft room – unpacking boxes, putting away supplies in my new built-in cabinets, and taking inventory of everything. Because sometimes my craft store shopping trips get a little out of control. Especially with coupons and sales!
I came across the extra coffee filters from the coffee filter candy corn door decor I made for Halloween. I love, love making kids' crafts with these types of supplies because they are cheap and it's something different for the kiddos to use instead of paper.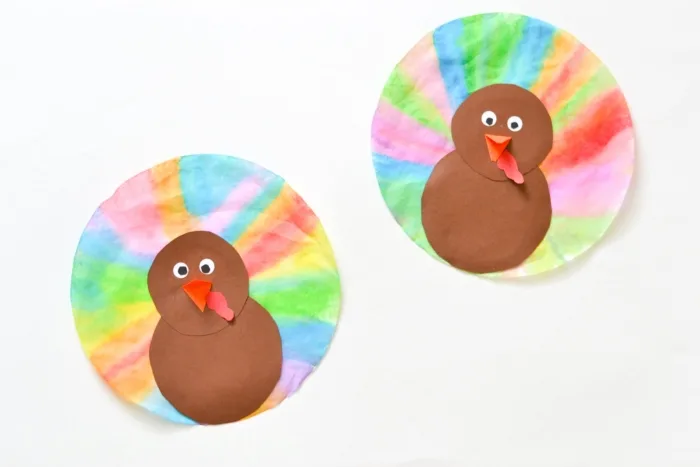 Supplies
white coffee filters
watercolor paint
paint brush
construction paper – brown, orange, red
googly eyes
cup, water, paper towels
Directions
You'll most likely want to put something under the coffee filter because the watercolors will seep through. I just used some paper towels, but newspaper would also work well.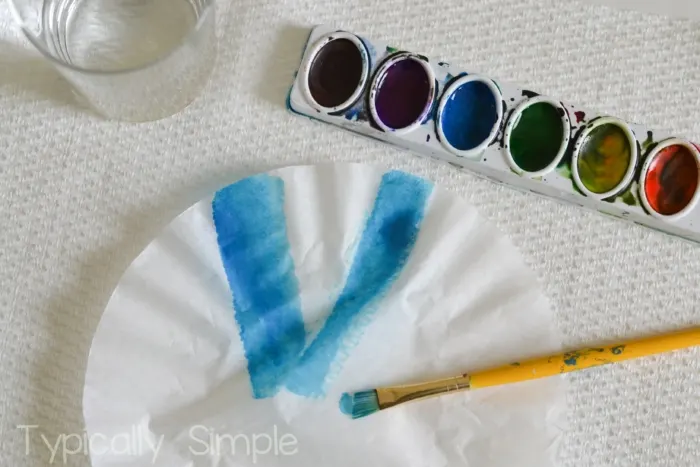 Using the watercolors, paint any sort of design on the coffee filter. Let it dry completely – mine took about 10 minutes to dry.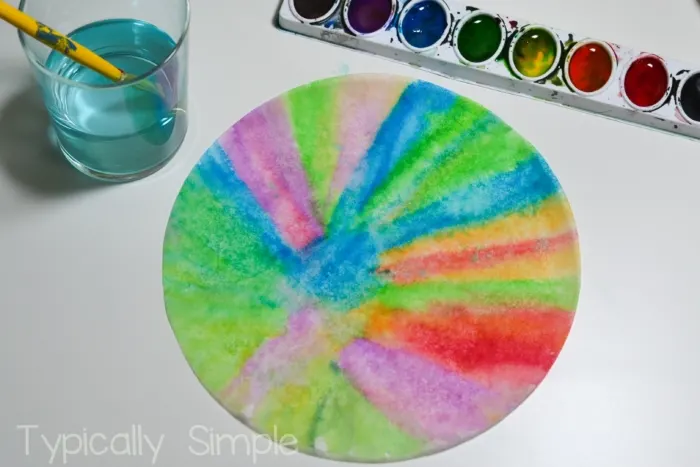 Trace a large circle and slightly smaller circle onto brown construction paper. I used a mason jar to trace my bigger circle and a smaller glass to trace the second circle.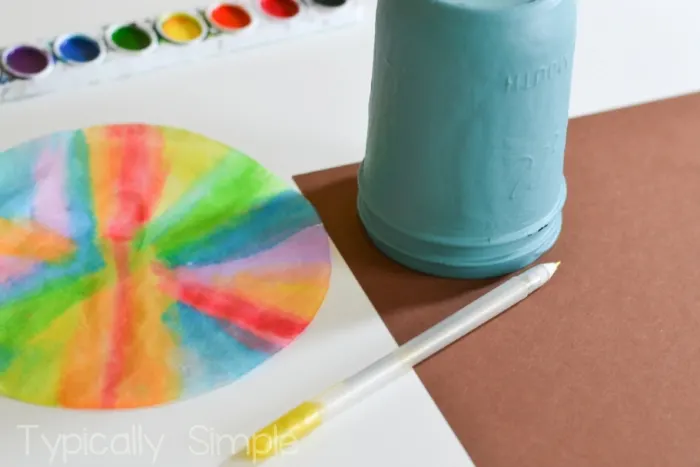 Glue the larger circle onto the coffee filter first for the turkey's body. Add the smaller circle to the top of it to create the head. Add a beak, gobbler and some eyes. If the kiddos want to get extra creative, they can add legs, hats, or anything else!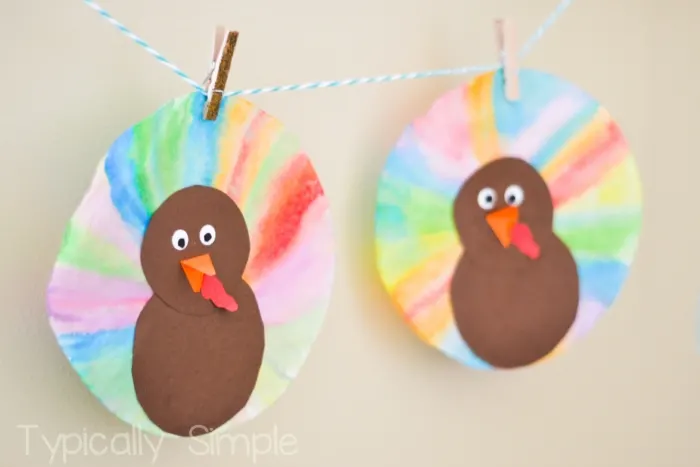 Hang around the house as some cute Thanksgiving decorations! They would look really pretty hanging in a window because the watercolors give them a sun catcher type of look!