This shop has been compensated by Collective Bias, Inc. and its advertiser.
All opinions are mine alone. #MeAndMyTea #CollectiveBias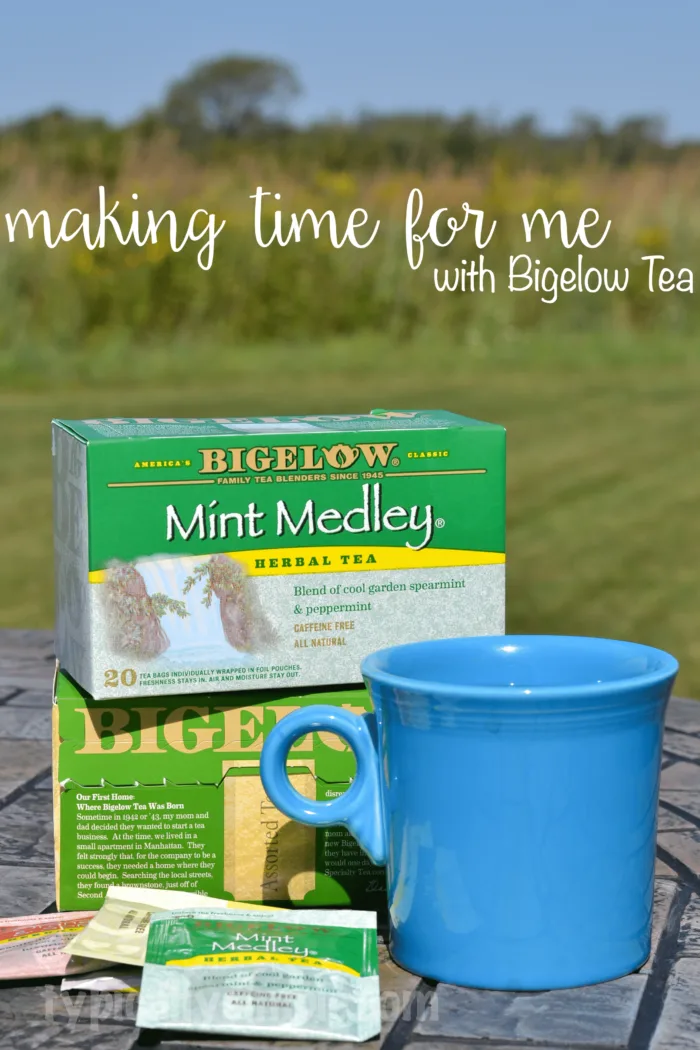 With summer days winding down and the kids heading back to school, moms are moving into school mode. Packing lunches, helping with homework, finding those library books that are due the next day, and getting everyone out the door on time in the morning.
Even after teaching for seven years, it did not prepare me to be on the "mom-side" of getting ready for school. Back in those days, I was only in charge of getting myself out the door. And honestly, sometimes that alone was hard enough…like the time I locked my car keys in the house while trying to get out the door on time…
So adding the little dude into the mix of getting ready for school, I'm definitely experiencing the back to school craziness. While it's only twice a week for a couple of hours, I'm quickly realizing how important it is to take some me-time to breath and relax.
And here are some of my favorite things to help me do this.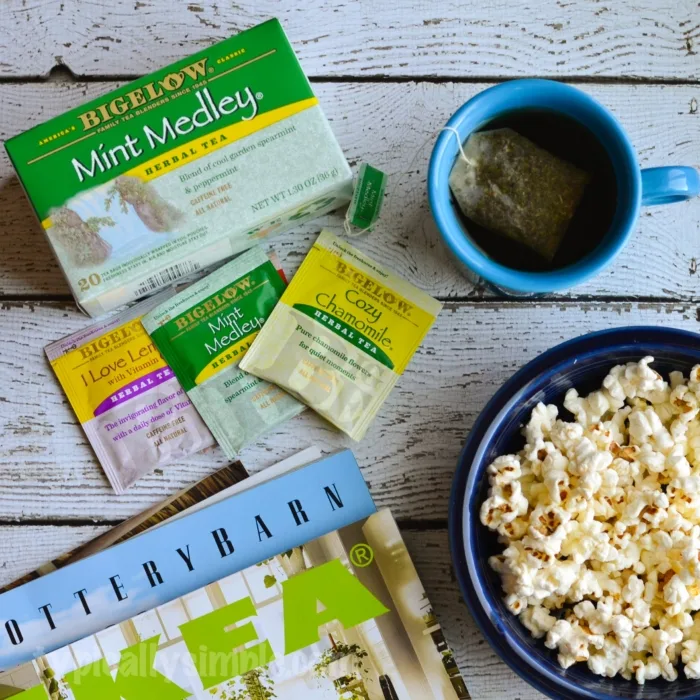 A few catalogs to flip through so I can plan my dream house. You know, after I win the lotto some day.
A bowl of popcorn, one of my biggest snacking weaknesses.
And a cup of Bigelow Mint Medley Tea. Now I'm a coffee girl at heart, but after a certain time, I need something caffeine free. And the Mint Medley is just that!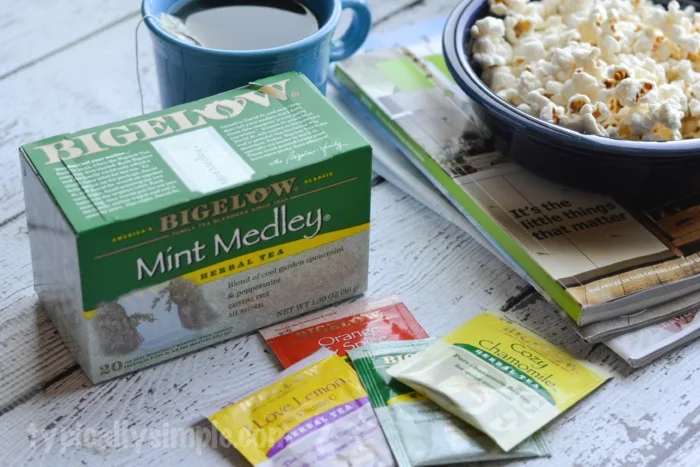 I've been drinking Bigelow Mint Medley tea for years now. Back when I was teaching, I never drank coffee, but I enjoyed a warm drink in the morning. So I kept a few boxes of tea in my desk at school. Mint Medley is by far my favorite, but I also enjoy the I Love Lemon and Cozy Chamomile on chilly days.
These days I enjoy my me-time outside on our patio. Our yard backs up to wetlands, so it's the perfect backdrop for relaxing while enjoying a good cup of tea.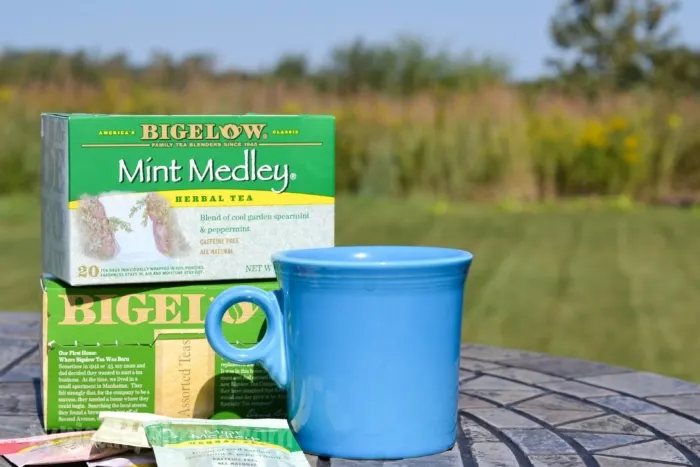 Even when the little guy is home, we make a point to hang out in the backyard. I'll enjoy a little bit of me-time with my tea while he "digs-digs" with his bulldozer in the sandbox. It's all about the little things in life, and I'm definitely learning how quickly kids grow up, so I'm enjoying these everyday moments as often as I can.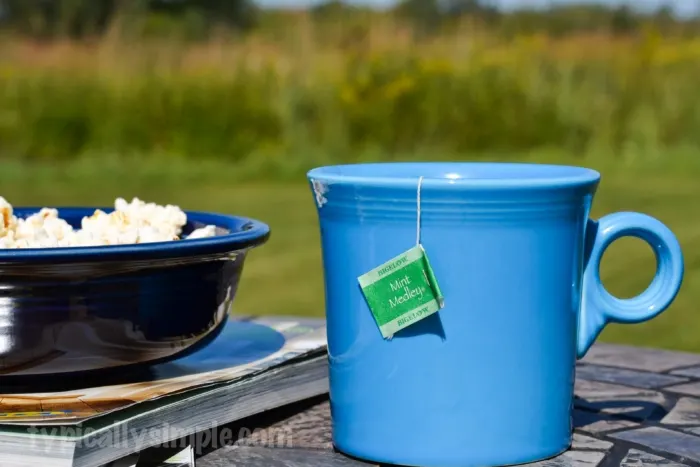 Be sure to check out even more Bigelow Tea flavors and brand history at bigelowtea.com. I'd love to hear your favorite flavor or how you enjoy me-time with a cup of tea!