Many thanks to The Yankee Candle Company for providing the inspiration for my boo-tiful Halloween decor. All opinions are my own.
Halloween has always been one of my favorite holidays…and not just because of all the yummy candy we would get when we went trick or treating. Picking out pumpkins to carve, deciding on which costume to wear, going to haunted houses. And now as an adult I love decorating our home for Halloween.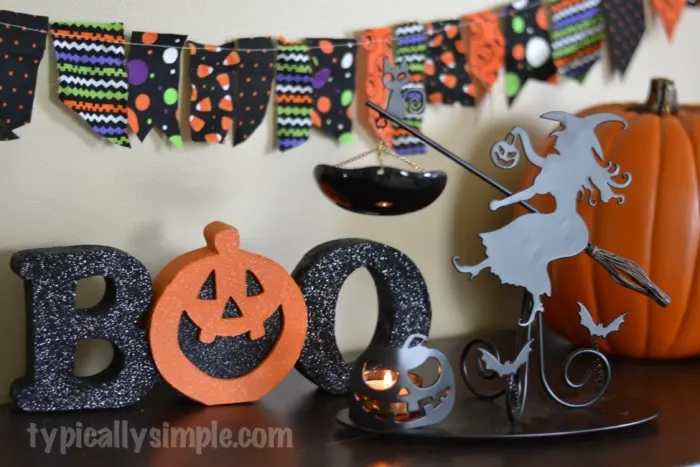 A few tricks of the decorating trade I have learned over the years include shopping the after Halloween clearance for decor items to use the following year and finding items that serve a dual purpose, such vases to fill with Halloween candy or decorative candles.
I've always wanted a mantel to decorate for the holidays, but our new house doesn't have a fireplace, so I've moved on to the next best thing…our bookshelves. And it's actually worked out for the better because the bookshelf I typically decorate is a lot bigger than a mantel, which means finding and crafting more holiday decor!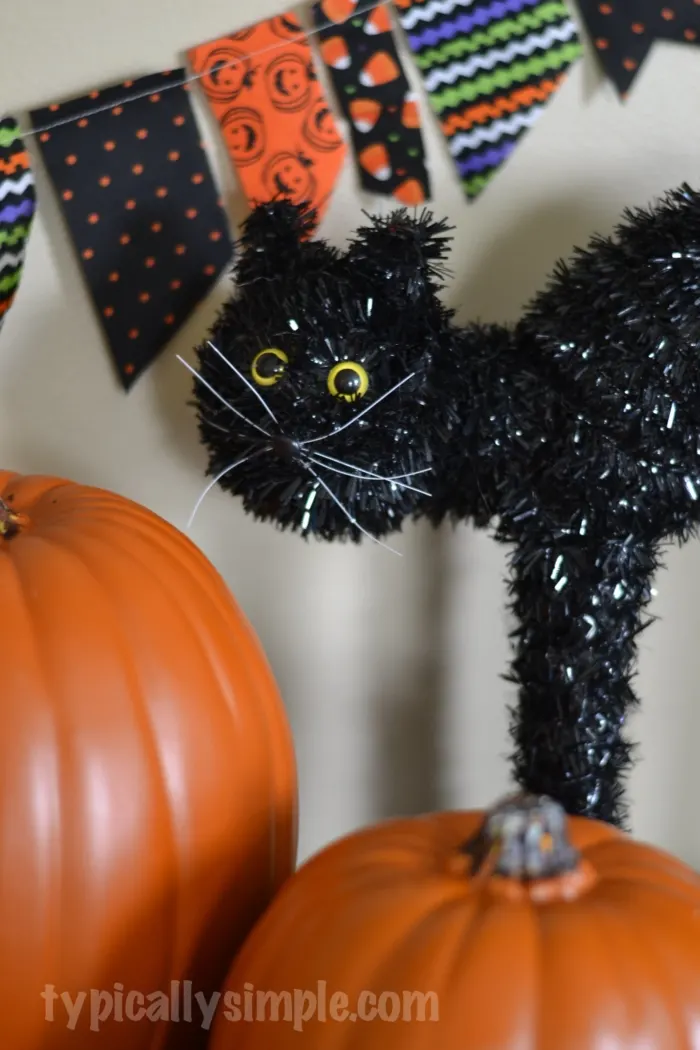 A few of my favorite Halloween pieces include a bunting that I made last year from Halloween fabric scraps, a glittery BOO sign I found on clearance, and this super cute flying witch wax warmer from Yankee Candle.
With a grinning jack-o-latern as a tea light holder, the flying witch holds a wax warmer caldron from her broom to be filled with your favorite scent – I'm currently warming Witches' Brew and the house smells like fall!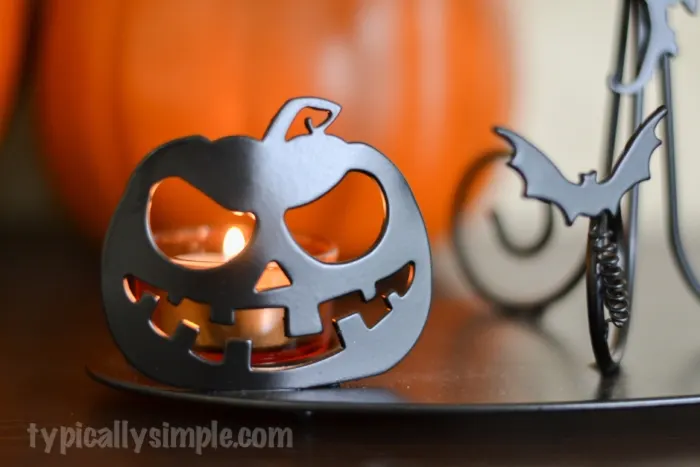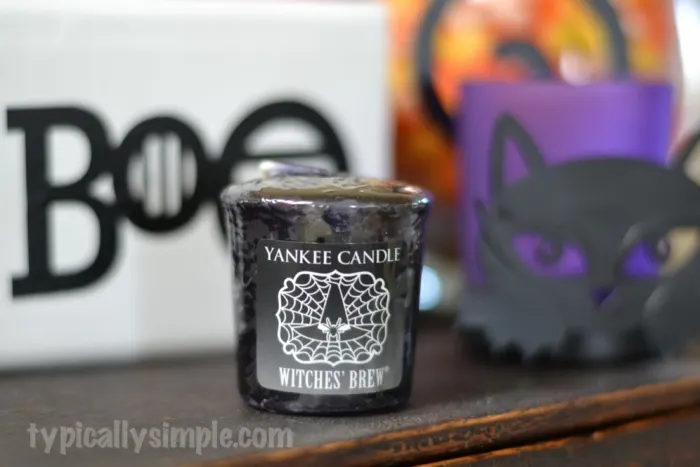 I also have a small antique desk that belonged to my great-grandmother that I like to put little knick-knacks on. This year, I filled a vase with candy corn (which will probably be empty by the end of the day) then added a wood block and a black cat votive holder to pull it all together.
There are a few crafty projects in the works that will go perfectly with this simple Halloween decor. And to get me in the fall mood, I plan on burning a few of the large jar Yankee Candles. Might I suggest the Black Magic or Candy Corn scent to get your home Halloween ready!