These mint brownie dessert shooters are super easy to make and oh so yummy to eat! A festive treat that is perfect for St. Patrick's Day!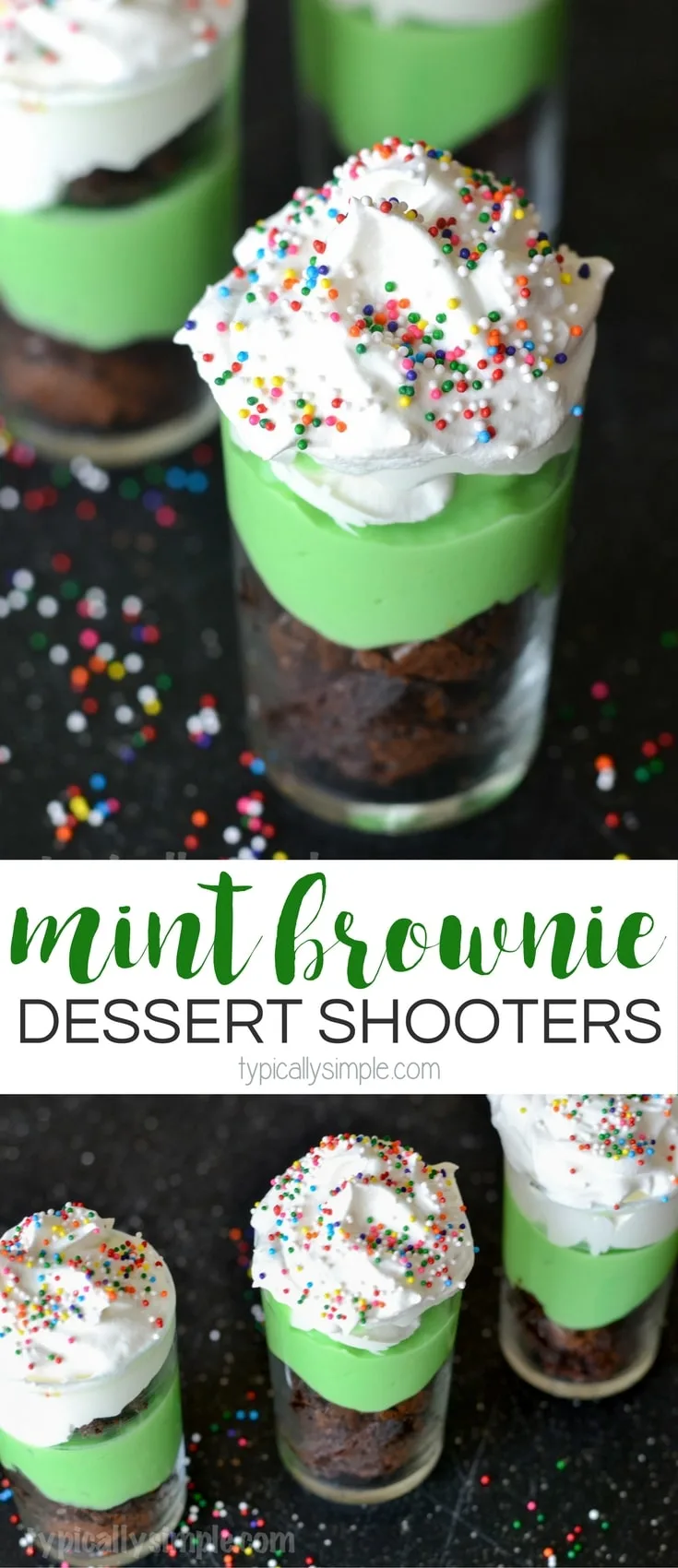 Simple desserts are my specialty. I have absolutely no problem grabbing a box mix to help make a yummy dessert! Maybe once a year you will find me making something from scratch…but the rest of the year, box mixes are my go-to.
These mint brownie dessert shooters are a perfect treat for St. Patrick's Day…or any day, really. And they can serve as inspiration for other flavor combos. Or with a few drops of food coloring, it can work for other holidays as well!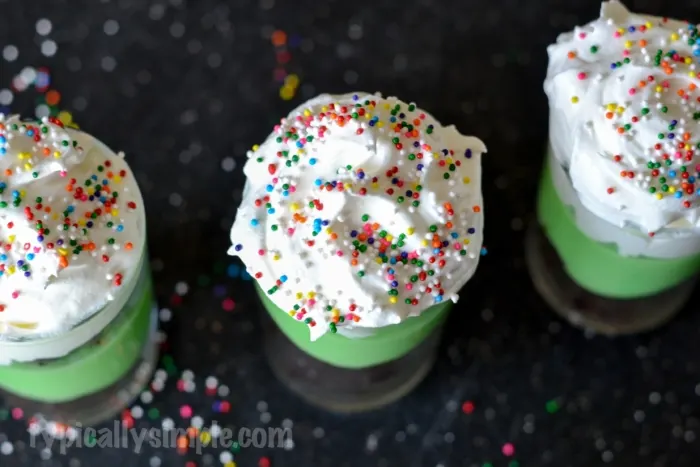 Ingredients
brownie mix & any other ingredients according to the box
vanilla instant pudding mix
milk
1/2 tsp. peppermint extract
whipped cream
rainbow sprinkles
green food coloring
Directions
Mix & bake the brownies according to the box.
Make the vanilla instant pudding.
Add 1/2 tsp of peppermint extract & a few drops of green food coloring to the pudding. Mix well, cover and place in the fridge until brownies are done.
Once the brownies have cooled, cut into small chunks that will fit into the serving glass.
Place a few pieces of brownies on the bottom of the glass, layer with the mint pudding, and top off with some whipped cream & sprinkles!
Refrigerate until served.
If you aren't a mint fan, then you could just leave the peppermint extract out of the recipe and use vanilla pudding on its own. Still delicious in my book!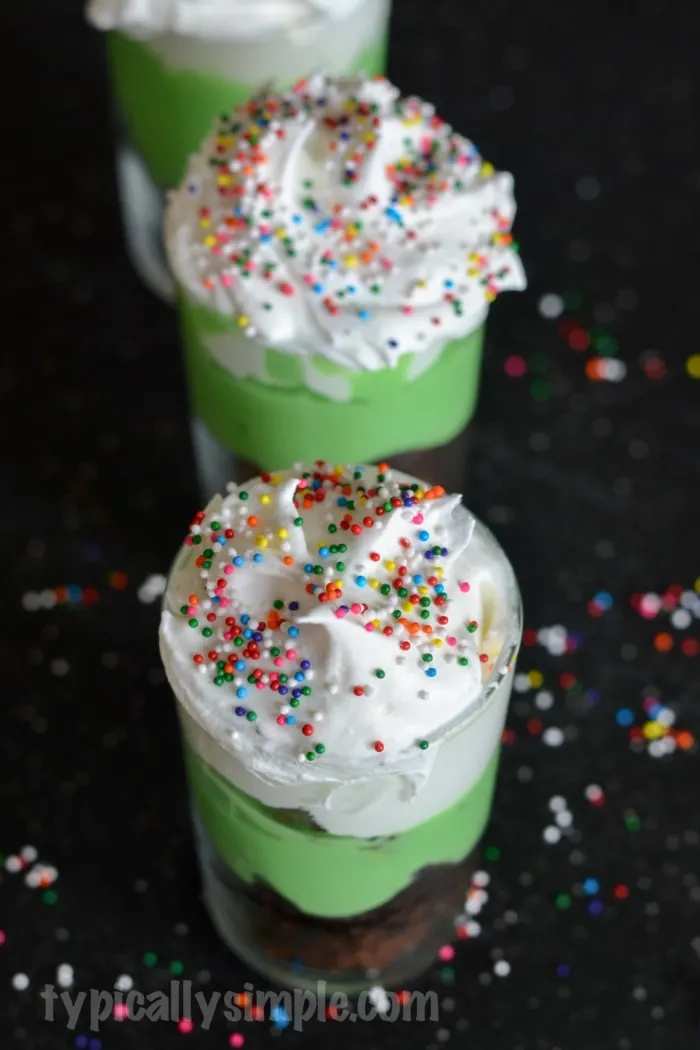 Since these are just small little glasses, you can make quite a few dessert shooters from a pan of brownies and bowl of pudding! I used some small glasses from IKEA that are the perfect size for making individual, layered desserts! You could also use a large bowl and layer the brownies, pudding, and whipped cream then let people scoop their dessert out into bowls or onto a plate. Either way, very yummy!