A fun little craft using cupcake liners, these flowers would make a great centerpiece for a spring brunch or to use as cute decor for a kids' room or craft room!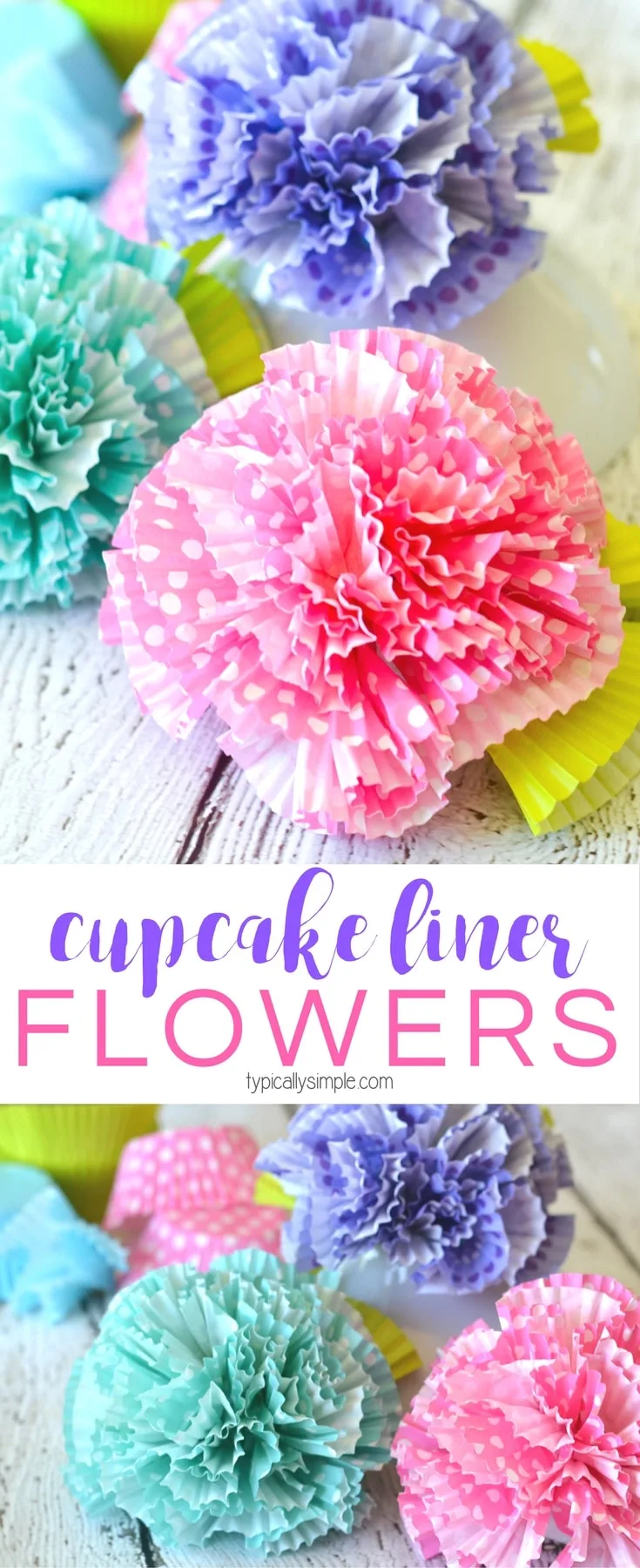 Last spring I made a wreath using cupcake liners – it was such a fun project to make and I love how it looks hanging on the door in our kitchen. But I did go a little overboard buying packs of cupcake liners to make it…so I've been making cute little projects here and there to use them up. Although the liners do look pretty cute displayed in a big jar on my bookshelf!
I had a huge bag of styrofoam balls in my craft stash from who knows what, I honestly have never used them for any sort of project until now! So I thought it would be cute to glue some cupcake liners to the styrofoam balls to make some decorations for my craft room.
Supplies
cupcake liners
foam styrofoam balls – I used the one inch size
hot glue gun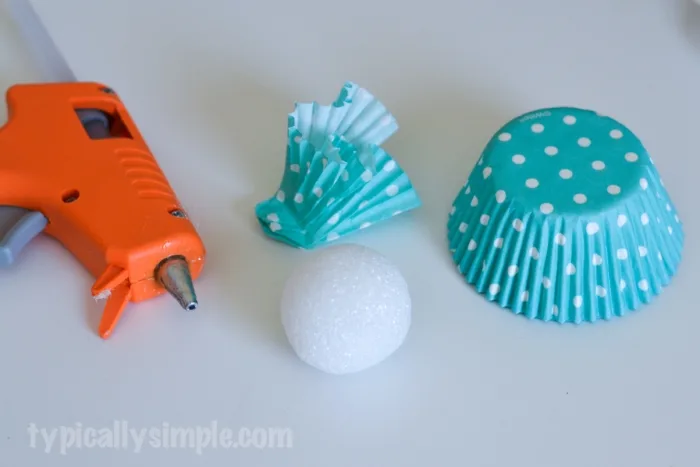 First you will want to decide on the patterns or colors for the cupcake liners. I decided to stick with one color/pattern for each flower. But there is no right or wrong way to make these – so get creative with different colors or patterns!
To make the flower petal, push the bottom of the cupcake liner out and kind of smush the whole liner together. The shape actually kind of reminds me of a badminton birdie! Put a dab of hot glue on the end of the liner and attach it to the styrofoam ball.

Continue pushing, smushing, and gluing until you have most of the styrofoam ball filled. I chose to leave the bottom unfinished because I wanted to set them on the table. If you wanted to hang these, you could also fill the whole ball with liners.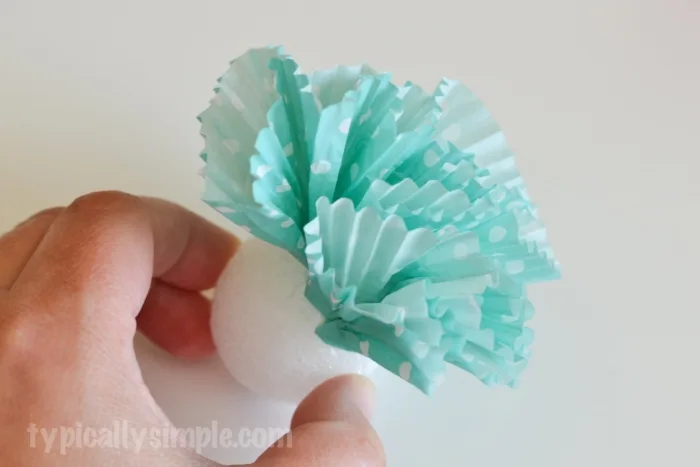 I added some green cupcake liners to the bottom to give the flowers some leaves. I didn't smush these liners, just folded and flattened them out a little before glueing them on.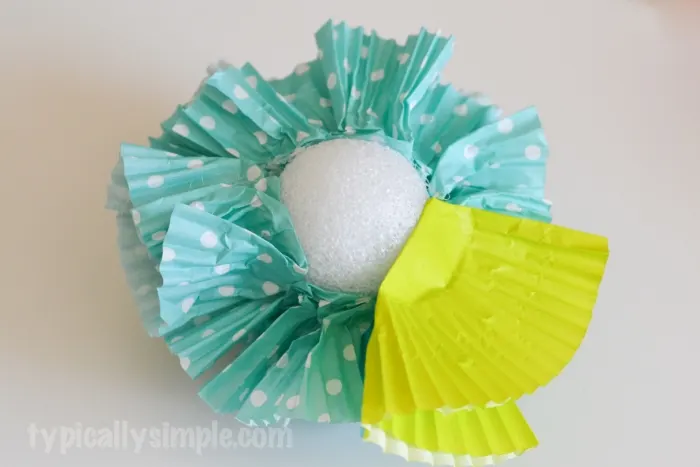 The texture of the liners and bright colors make them so fun to use as decor in my craft room. They would also make a fun centerpiece for Mother's Day brunch or even a teacher's luncheon. And once you get going, they do not take very long to make! I think the hardest part was choosing the colors!