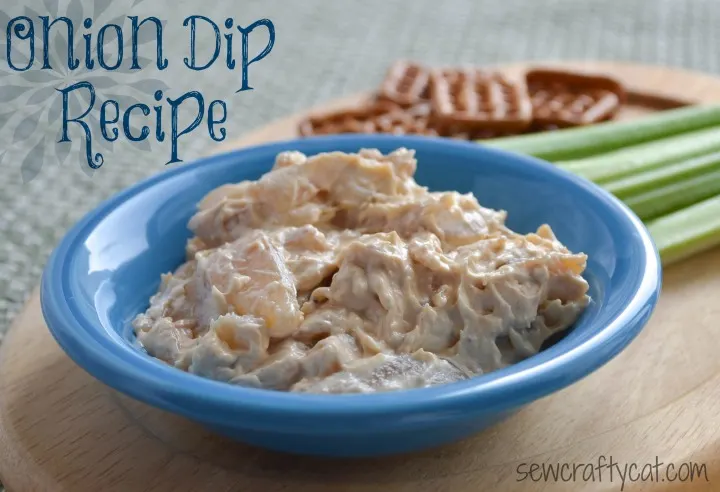 Whenever we have any sort of family gathering for a party or holiday, this onion dip is always requested. The recipe calls for cayenne pepper, which gives it a little kick. If you don't want it spicy, I have also made it without. Mostly because I forgot to buy a new jar at the store; but the dip is still delicious nonetheless.
When slicing the onions, I have done both larger slices, as well as using the food chopper to get smaller pieces. It all comes does to how big you want your onion chunks to be when you go to dip. And watch out for the watery eyes! I got some really strong onions and I think even Loucy the Cat's eyes were watering!
It does needs to be chilled before serving, and since I think it tastes even better the next day after everything soaks together, I do recommend making this the day before you plan to serve it. However, it only needs to be chilled for a few hours before serving, so it can be made day of, as well. Serve with pretzels, pita chips, or veggies for dipping. My personal favorite is to eat it with celery sticks. And because this is such a hit at parties, I usually double the recipe to make sure there is plenty to go around!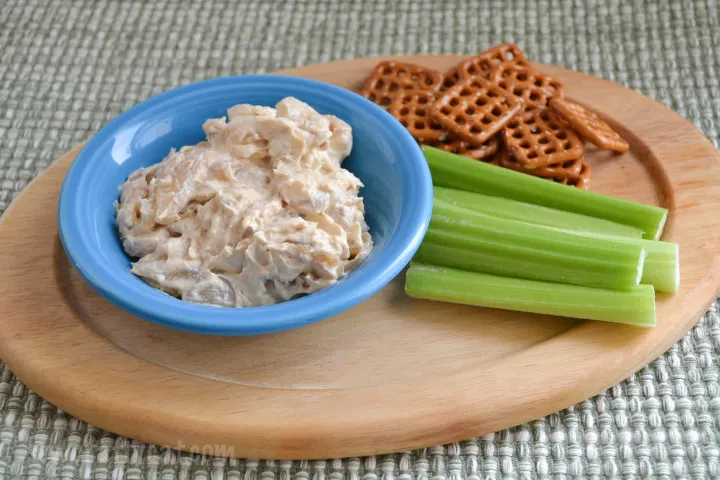 Ingredients
8 large yellow onions
4 tbsp butter
1/4 cup vegetable oil
1/4 tsp cayenne pepper
1 tsp kosher salt
1/2 tsp pepper
4 oz cream cheese, room temp
1/2 cup sour cream
1/2 cup mayonnaise
Instructions
Cut the onions so you have about 3 cups
heat the butter and oil in a large saute pan on medium heat
add the onions, cayenne pepper, salt & pepper and saute for 10 minutes
reduce the heat to medium-low and cook, stirring occasionally for 20 more minutes until the onions are brown and caramelized
allow the onions to cool
place the cream cheese, sour cream, and mayo in a bowl
use an electric mixer and beat until smooth
add the onions and mix well
refrigerate for a few hours, serve cold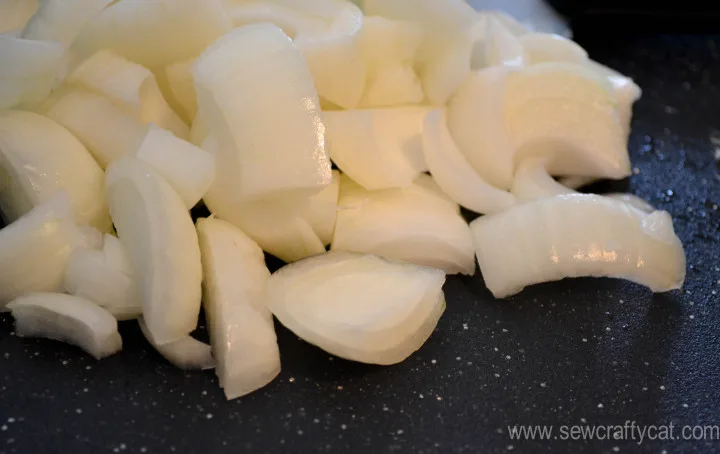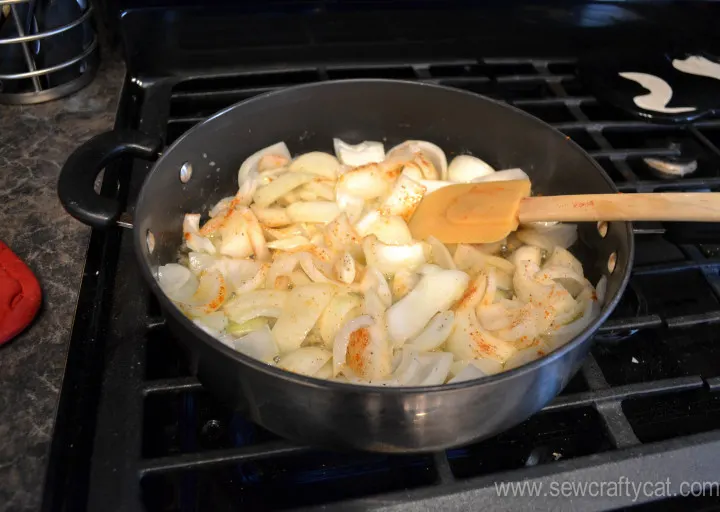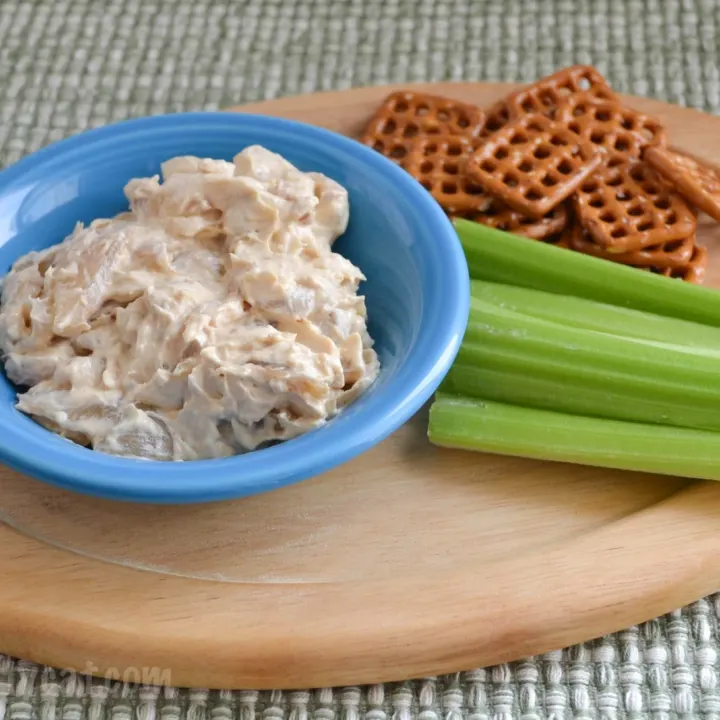 Onion Dip
Ingredients
8 large yellow onions
4 tbsp butter
1/4 cup vegetable oil
1/4 tsp cayenne pepper
1 tsp kosher salt
1/2 tsp pepper
4 oz cream cheese, room temp
1/2 cup sour cream
1/2 cup mayonnaise
Instructions
Cut the onions so you have about 3 cups
heat the butter and oil in a large saute pan on medium heat
add the onions, cayenne pepper, salt & pepper and saute for 10 minutes
reduce the heat to medium-low and cook, stirring occasionally for 20 more minutes until the onions are brown and caramelized
allow the onions to cool
place the cream cheese, sour cream, and mayo in a bowl
use an electric mixer and beat until smooth
add the onions and mix well
refrigerate for a few hours, serve cold