A fun summer craft project to make with the kids, this outdoor tic tac toe game sends them on a rock hunt!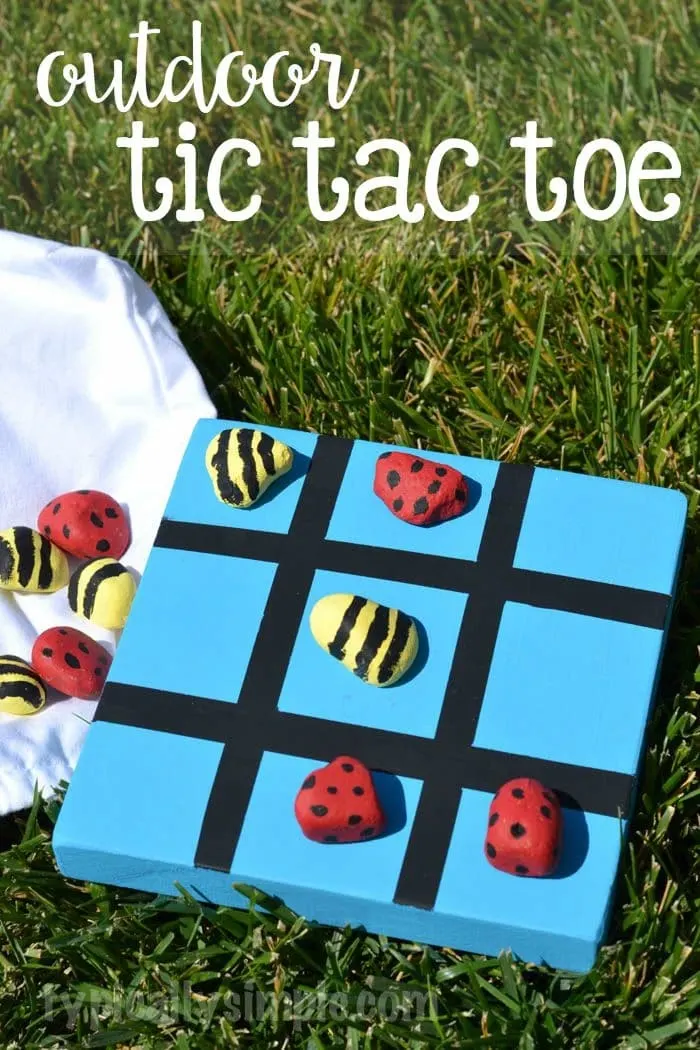 We recently moved into a subdivision that is still in the process of being built. Once upon a time, not very long ago, it was a farm field. And we are learning quickly how rocky old farm fields can be.
The builders dug up a few good sized boulders in some of our neighbors' yards, but all we have found so far are tons of small rocks. TONS! My little guy just loves it – he can take his toy trucks out in the yard and fill them up with all kinds of rocks. So I thought it would be fun to do some crafty projects with all these rocks.
This outdoor tic tac toe game is fun for the kiddos to work on by themselves, or with a little help from you. And it can be personalized in so many ways with favorite colors and designs.
Supplies
Scrap wood (I used a 1×6 cut into a square)
acrylic paint & brush,
vinyl or painter's tape
10 rocks
outdoor tic tac toe instructions
To get started, paint the scrap piece of wood the color you would like the tic tac toe lines to be, in my case I wanted them to be black, so that was my first coat of paint.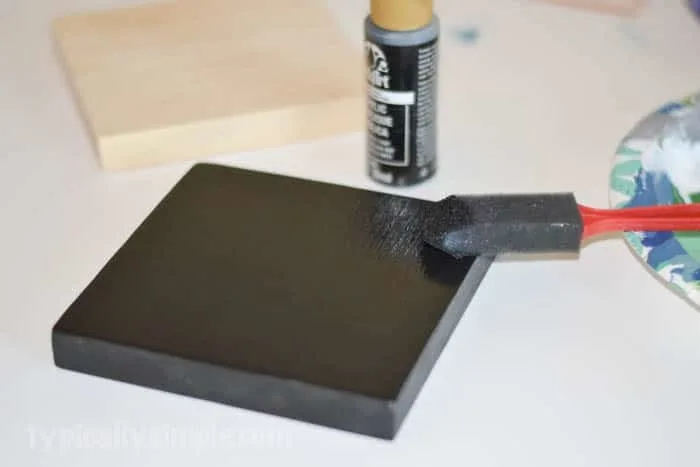 After that dries, using vinyl or painter's tape, create the tic tac toe lines and paint over the whole thing with your main paint color.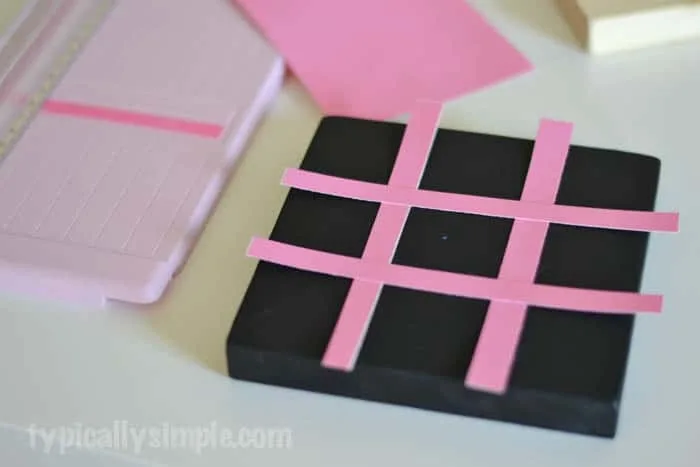 Next, start painting the rocks! I decided to go with a ladybug & bumble bee theme, so I painted a few coats of red on half the rocks and yellow on the other half. Once they were dried, I used a smaller paint brush to add the spots and stripes.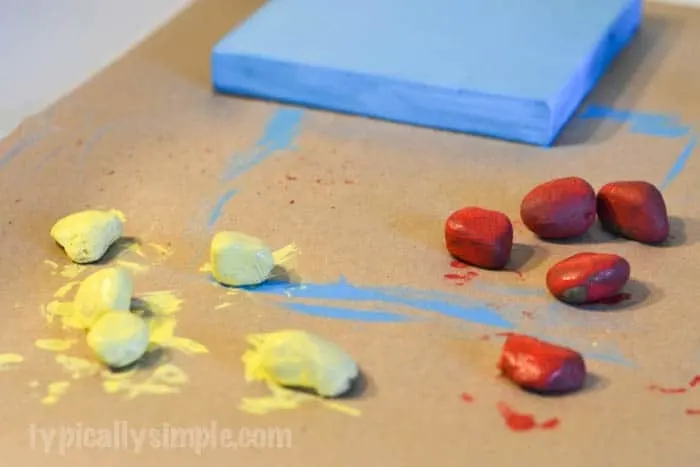 Let everything dry throughly – acrylic paint dries pretty quick. Peel the tape or vinyl off of your playing board and you are ready to get your tic tac toe game face on!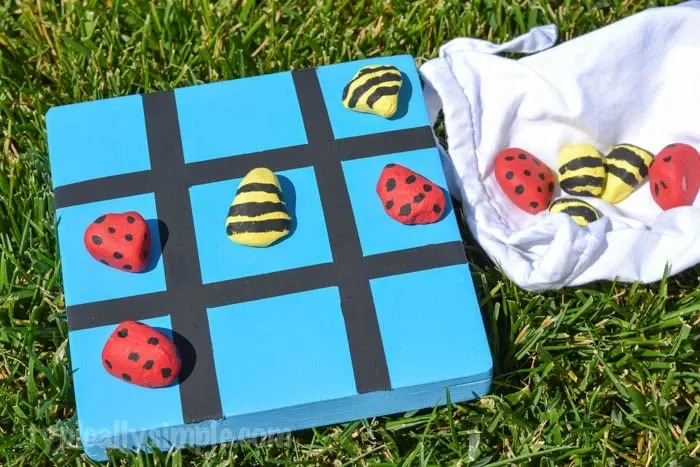 If you're looking for more crafty ideas and kids' activities, check out these posts:
Wood Shim Garden Sign
Stained Glass Butterfly