Use colorful noodles to make this cute spring pasta flowers craft with the kids!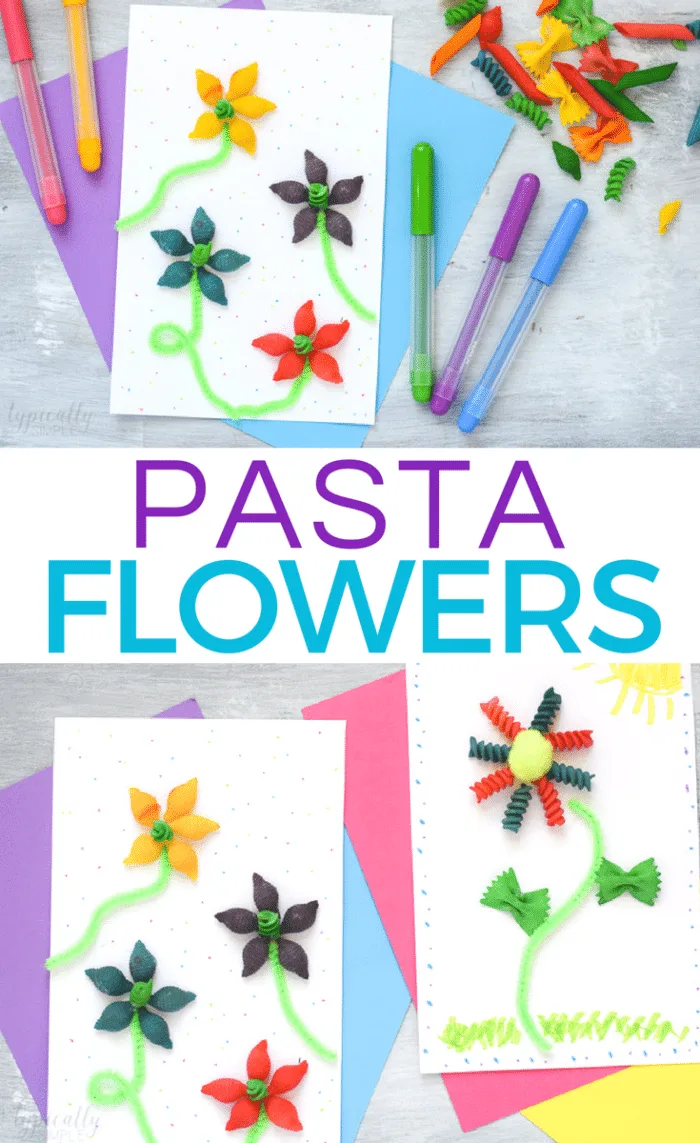 It's always so much fun to use different types of craft supplies for projects, rather than the normal craft sticks, construction paper, and paint. One of my favorites is using pasta noodles! Plus it's fairly easy to dye batches of noodles to use for crafts!
This is a great way to use up all those random boxes of noodles that are about 1/10 full…you know, those ones you are saving just in case you might need a handful of noodles. Please tell me I'm not the only one who has boxes of noodles like this in the pantry!
My little guy and I love to go on nature walks together to look for different types of flowers, butterflies, and insects. And I really enjoy using the outdoors as inspiration for spring crafts for kids, especially since there are so many bright colors and patterns that can be found in nature.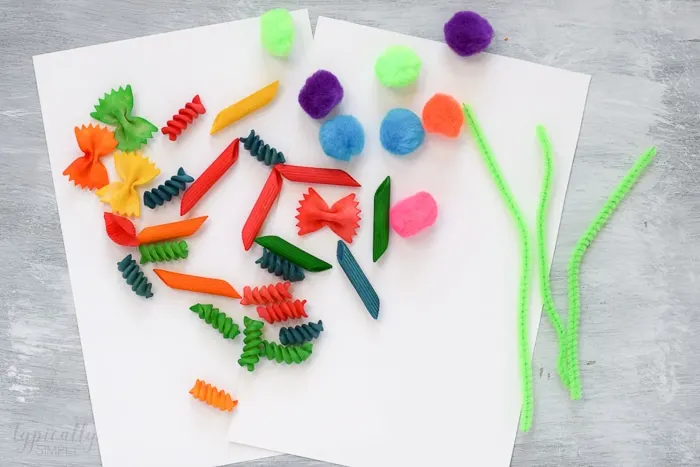 Spring Crafts for Kids: Pasta Flowers Supply List
colorful noodles
pom poms
pipe cleaners
glue
markers
construction paper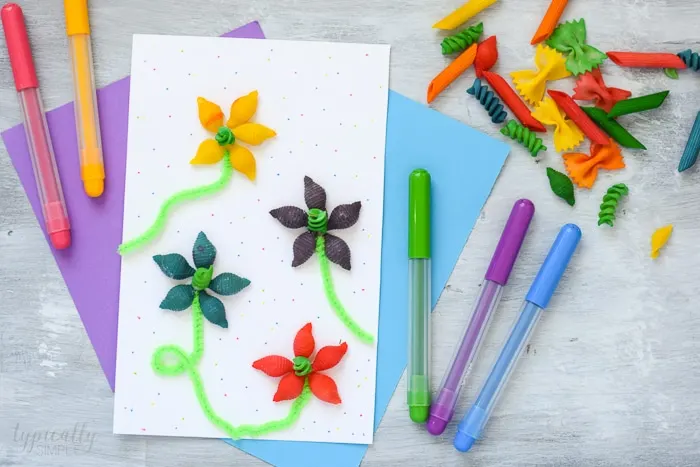 This is a great project for giving the kids a little creative freedom! It's not so much about the end product, as it is about the process. Go on a nature walk together to look for flowers, or use books and photographs as inspiration if the flowers aren't blooming yet.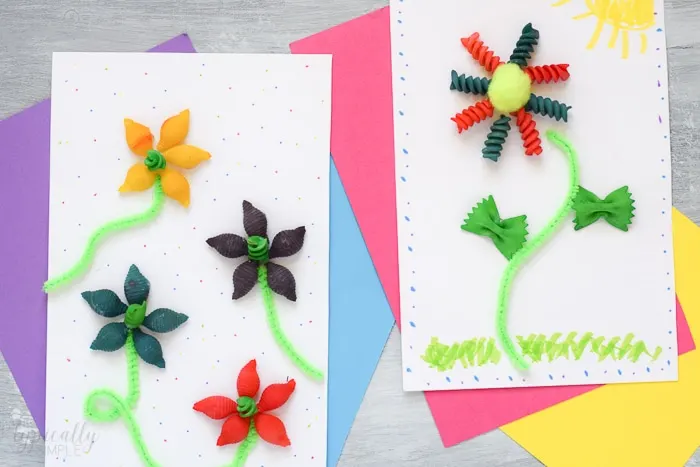 More Ideas and Tips for this craft
Use this craft as an opportunity to talk about and create patterns with different shapes and colors of noodles.
If you don't want to go through the process of dying noodles, have the kids glue plain noodles onto the paper and then paint them!
Turn the pasta flowers into cards for Mother's Day! Just fold a piece of construction paper in half, have the kids decorate the front, and add a little message inside.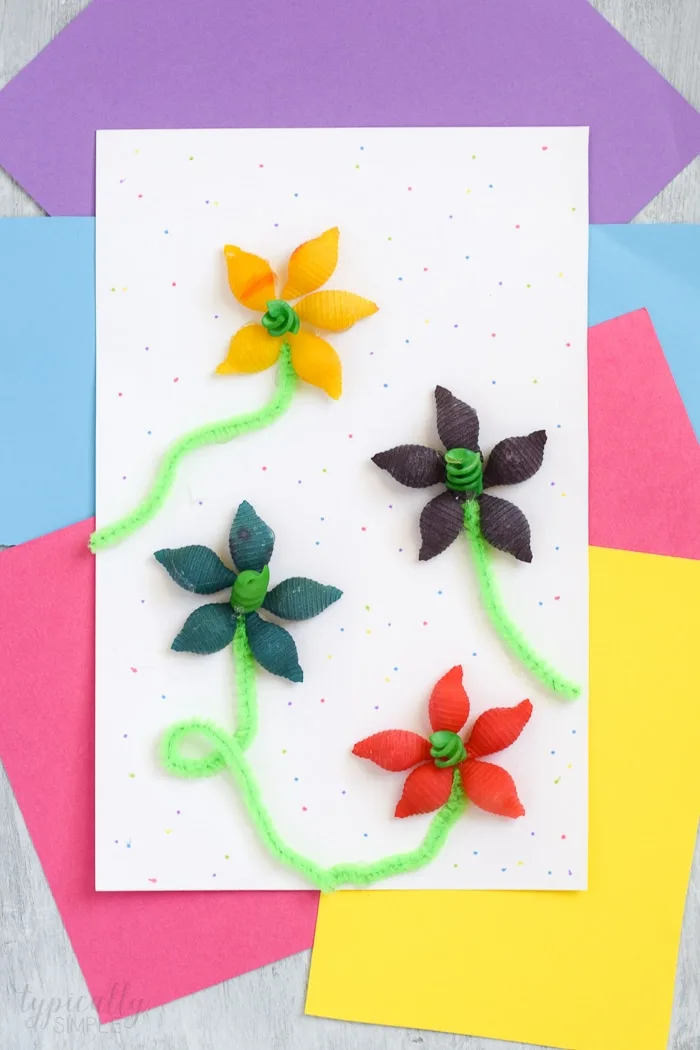 These pasta flowers make for a super fun, spring inspired craft that is great for both younger and older kids! Plus it's an open ended craft that will allow the kids to use their imaginations and creativity.
Looking for more colorful craft ideas! Be sure to check these out!