These colorful washi tape bookmarks are a fun way to keep the kids busy creating! Plus it's a great way to use up all of those scraps of paper and rolls of washi tape in the craft room!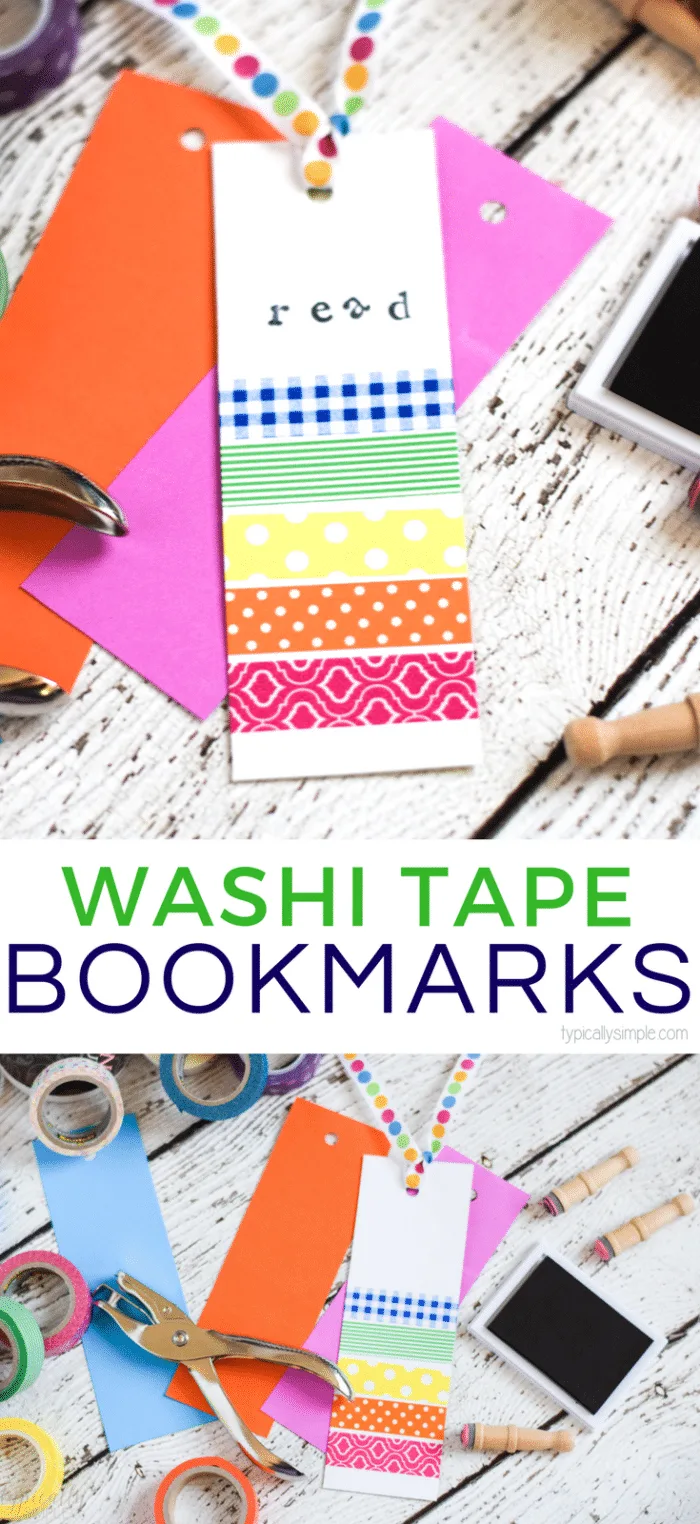 So I have this bin in my craft room where I tend to save bits and pieces of supplies, like scrapbook paper, ribbon, fabric scraps. Because you know, just in case…for those scrappy type projects where I need just a tiny piece of something and can't bear to cut a 1×1 inch square out of a full piece of paper.
Well, that box is starting to get a little too full, so I thought it'd be fun to use up some of the bigger pieces of card stock to make some bookmarks! Washi tape is something I also have way too much of because I'll buy a roll in a cute print and then end up only using a few inches.
So these washi tape bookmarks are not only great for using up some of that scrapbook paper stash, but also the washi stash I'm sure most of us have in our craft rooms!
How to Make Washi Tape Bookmarks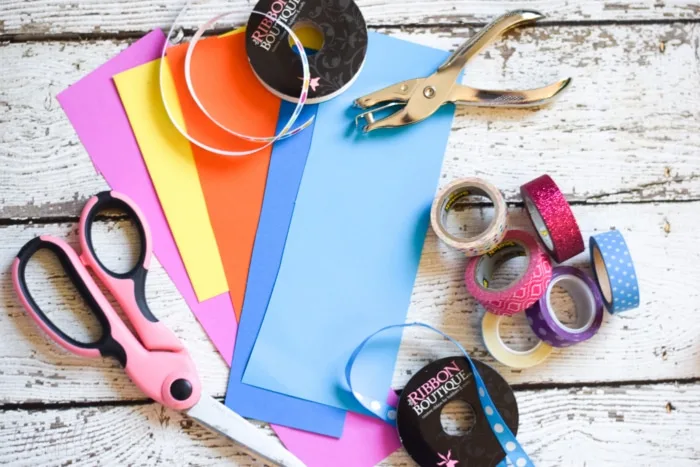 Supplies needed for Washi Tape Bookmarks
card stock or heavier weight scrapbook paper
scissors
paper trimmer
washi tape
hole puncher
ribbon
alphabet stamps and ink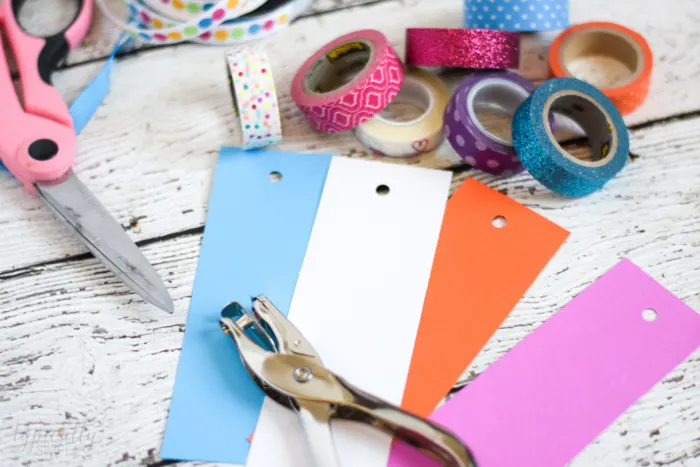 Directions to make Washi Tape Bookmarks
Trim the paper scraps into long rectangles. I made mine about 2 inches wide by 6 inches tall.
Punch a hole in the paper towards the top.
Use different colors and patterns of washi tape to decorate the bookmark.
Personalize the bookmark with a fun saying or word using alphabet stamps.
Cut a piece of ribbon about 4-5 inches long and tie it onto the bookmark.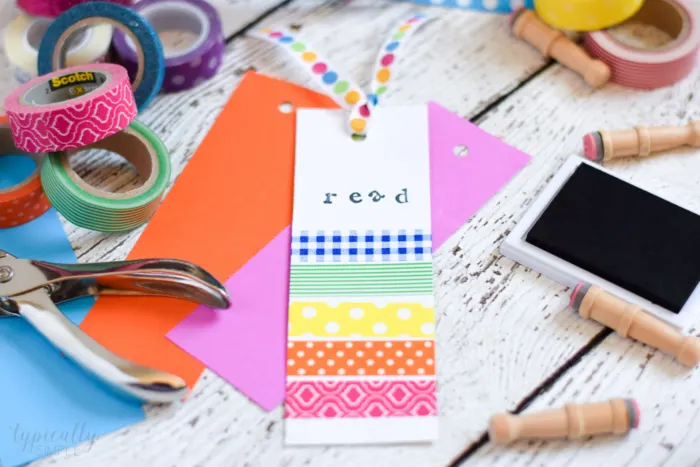 This project was first shared on Kenarry: Ideas for the Home.
Be sure to check out these other fun kids' crafts!