These colorful washi tape bookmarks are a fun way to keep the kids busy creating! Plus it's a great way to use up all of those scraps of paper and rolls of washi tape in the craft room!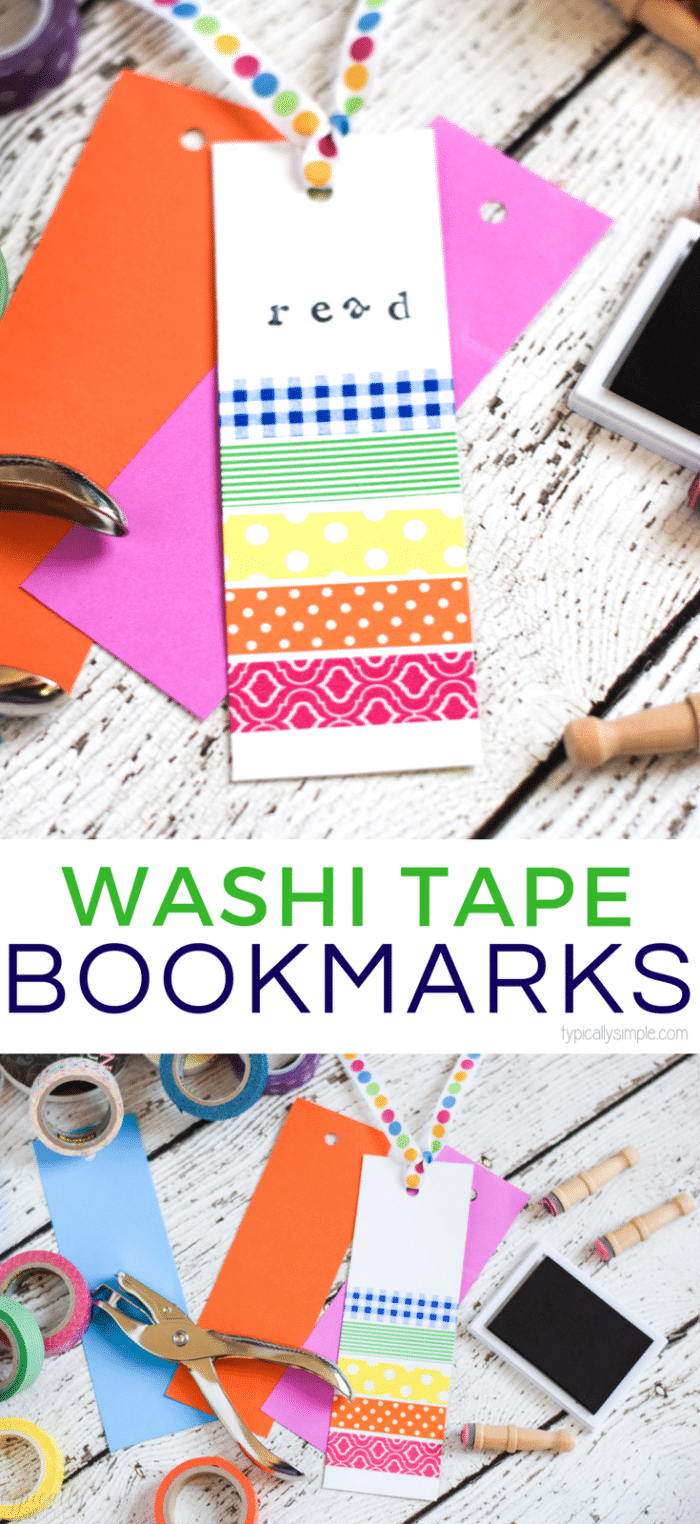 So I have this bin in my craft room where I tend to save bits and pieces of supplies, like scrapbook paper, ribbon, fabric scraps.  Because you know, just in case…for those scrappy type projects where I need just a tiny piece of something and can't bear to cut a 1×1 inch square out of a full piece of paper.
Well, that box is starting to get a little too full, so I thought it'd be fun to use up some of the bigger pieces of card stock to make some bookmarks! Washi tape is something I also have way too much of because I'll buy a roll in a cute print and then end up only using a few inches.
So these washi tape bookmarks are not only great for using up some of that scrapbook paper stash, but also the washi stash I'm sure most of us have in our craft rooms!
I'm sharing the full tutorial over on Kenarry: Ideas for the Home.
Be sure to check out these other fun kids' crafts!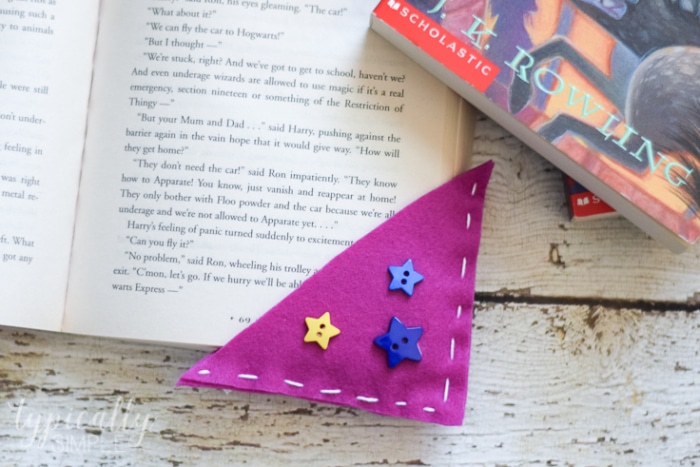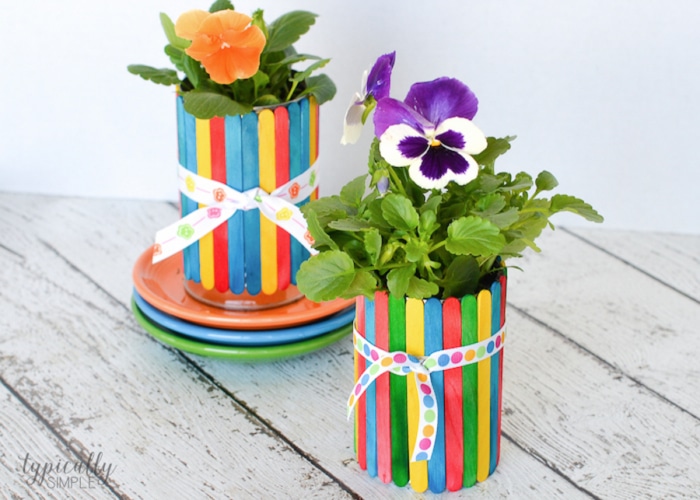 Craft Stick Flower Pots