Get the whole family talking at dinner with these fun Would You Rather Questions for Kids! Encourage them to use their imaginations, share their thoughts, and ask questions with this free printable!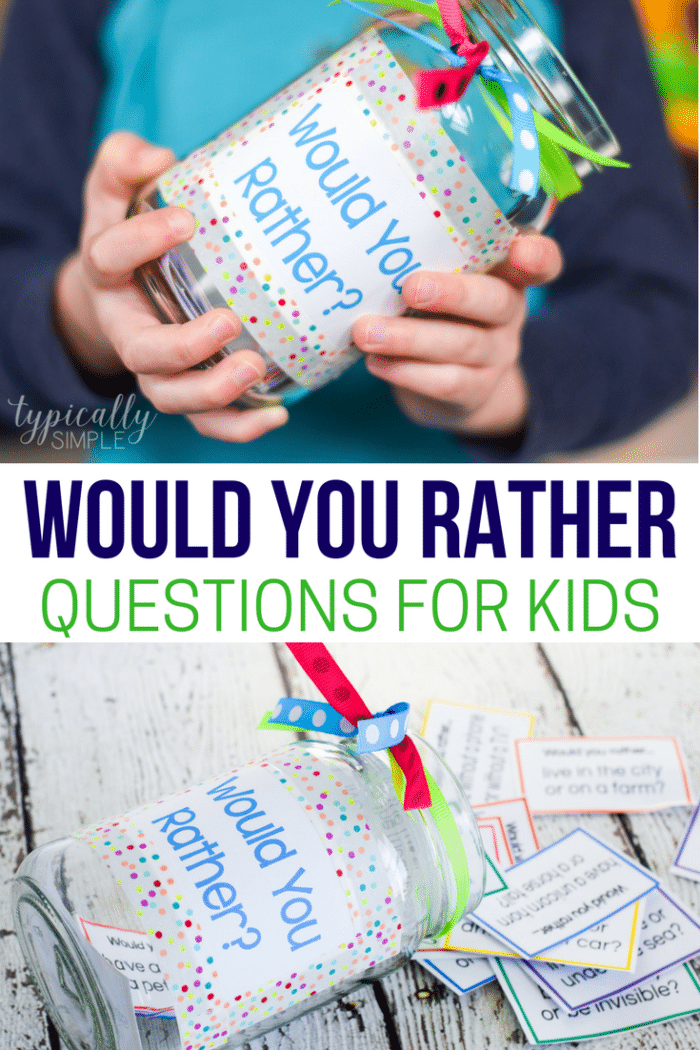 Family dinners have always been a huge part of my life. Pretty much every night when I was a kid, we'd all sit down for dinner together and talk about our days. Even when my brother and I would come home from college, we'd still all sit around the table and enjoy dinner together.
And now as a little family of three, we eat dinner at the table every night. Although the past few years have mostly been spent negotiating how many more bites or explaining that a bowl of ice cream is not a healthy choice for dinner.
But now that our little guy is more talkative about his day, I'm always looking for more ways to get him involved in the conversation that isn't just asking him about what he did at school. This would you rather for kids is a great way to get the kids chatting!
I'm sharing the printable over on The Melrose Family!
Looking for more printable activities and ideas?