This shop has been compensated by Collective Bias, Inc. and its advertiser. All opinions are mine alone. #PalmoliveMultiSurface #CollectiveBias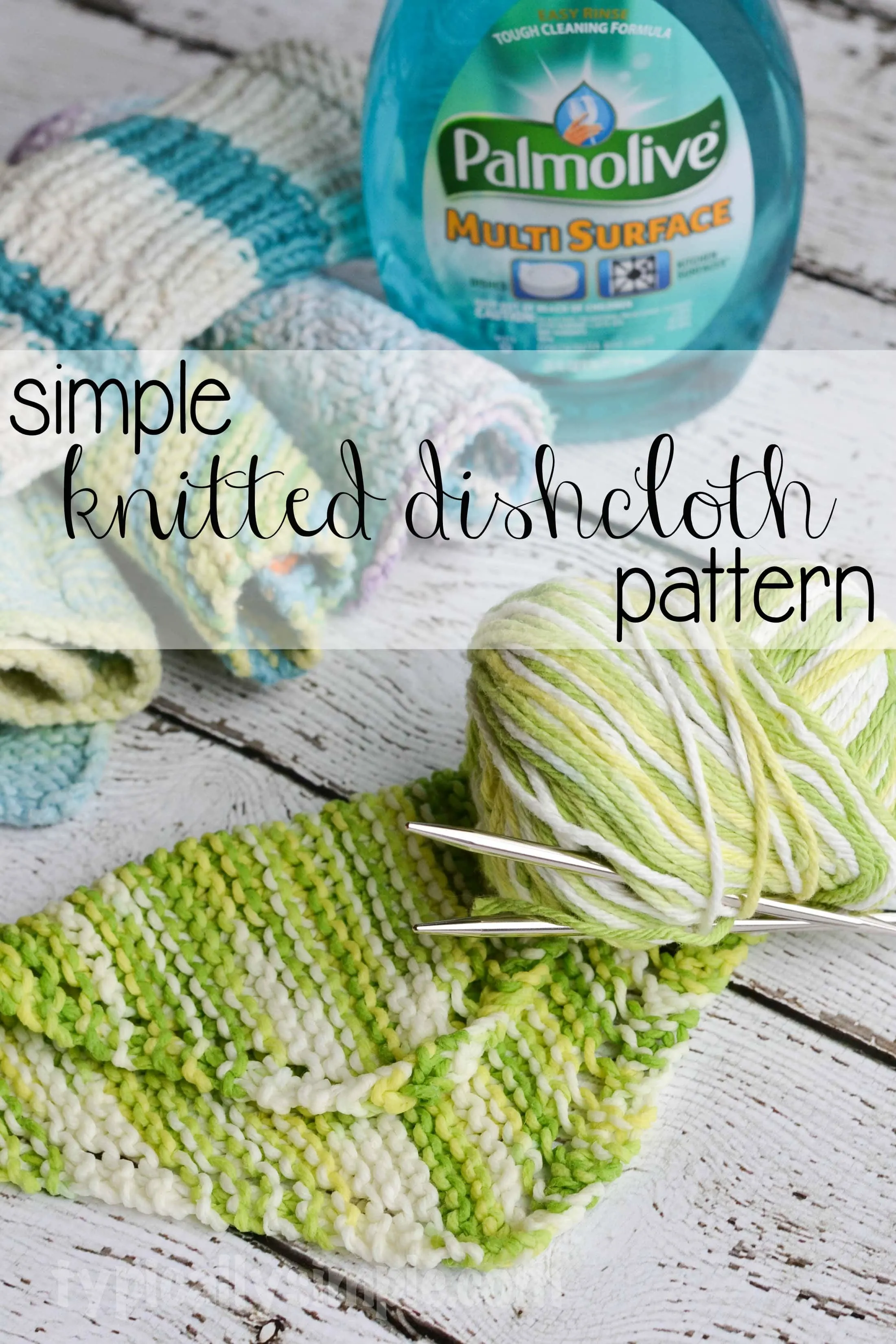 I've been sewing and crafting for as long as I can remember, but knitting is a newly acquired skill for me. A few years ago, my mother-in-law taught me to knit while we were at their house for a visit. And after lots and lots of practice, I've knitted a few winter scarves for myself and a baby sweater for the little dude. I'm also knitting a baby blanket for him, but we aren't going to talk about how long that's taking…
But the one thing I really enjoy knitting is a simple cotton dishcloth. It's the perfect size for scrubbing dishes, wiping down the counter, and washing off sticky little fingers. And I love all the pretty, variegated cotton yarns that can be used for knitting a dishcloth.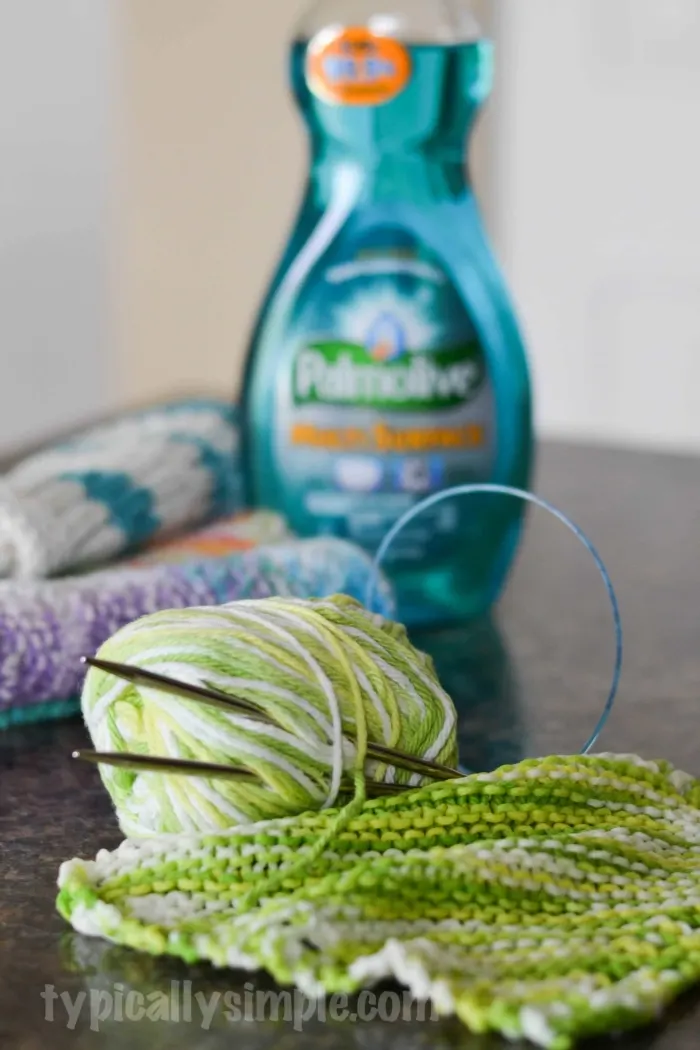 Many times, I'll practice a new pattern or stitch while knitting a dishcloth. But I'm also all about this simple pattern I'm sharing below. It's perfect for some mindless knitting while watching a t.v. show.
Supplies
cotton yarn
size 8 or 9 needles
Pattern
Cast on 4 stitches
Knit one row.
Knit 2, Yarn Over, knit to the end of the row.
Repeat row 2 until there are 40 stitches
Knit 1, Knit 2 together, Yarn Over, Knit 2 together, knit to the end of the row.
Continue decreasing until 4 stitches left.
Cast off.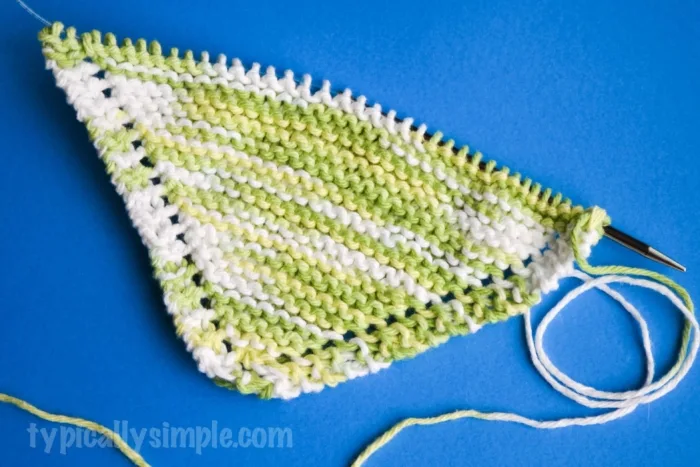 Because these are cotton, they are super easy to clean after using them to scrub dishes – just rinse and let them air dry. And after a few uses, throw them in the washer and dryer with dish towels. I have a basket of them in the pantry so I can grab a clean one whenever I need to scrub the counter or wash some pots & pans.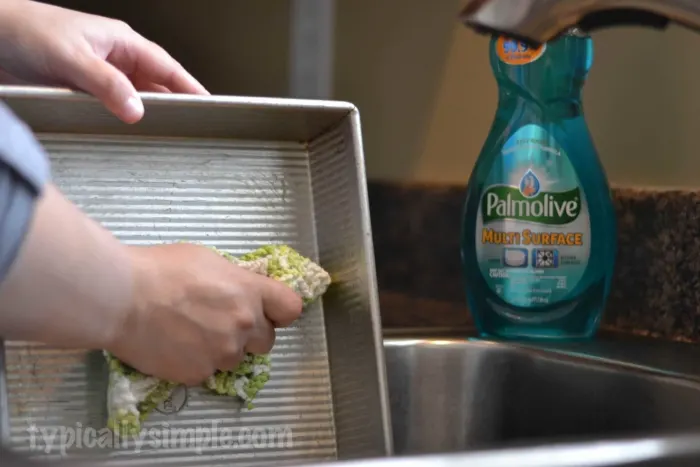 And speaking of scrubbing counters and pans, have you heard of Palmolive® Multi Surface? I'm all about finding cleaning supplies that serve more than one purpose because not only does it save space under the sink, but it saves me time by only having to use one product to clean multiple surfaces.
Growing up, I always remember my mom having a bottle of the classic green Palmolive® dish soap sitting next to the sink. So when I spotted the Palmolive® Multi Surface while at the store the other day, I knew it would find a permanent spot next to our kitchen sink.
It's perfect for cleaning dishes as well as other kitchen surfaces. Palmolive® Multi Surface eliminates 99.9% of bacteria (*staphylococcus aureus, Salmonella enterica and E. coli ((157:H7)) from dishes and hard non porous kitchen surfaces.
I love how easy it was to use my knitted dishcloth on dishes and then turn around and use it to wipe down the counters and scrub the stovetop, all while using Palmolive® Multi Surface.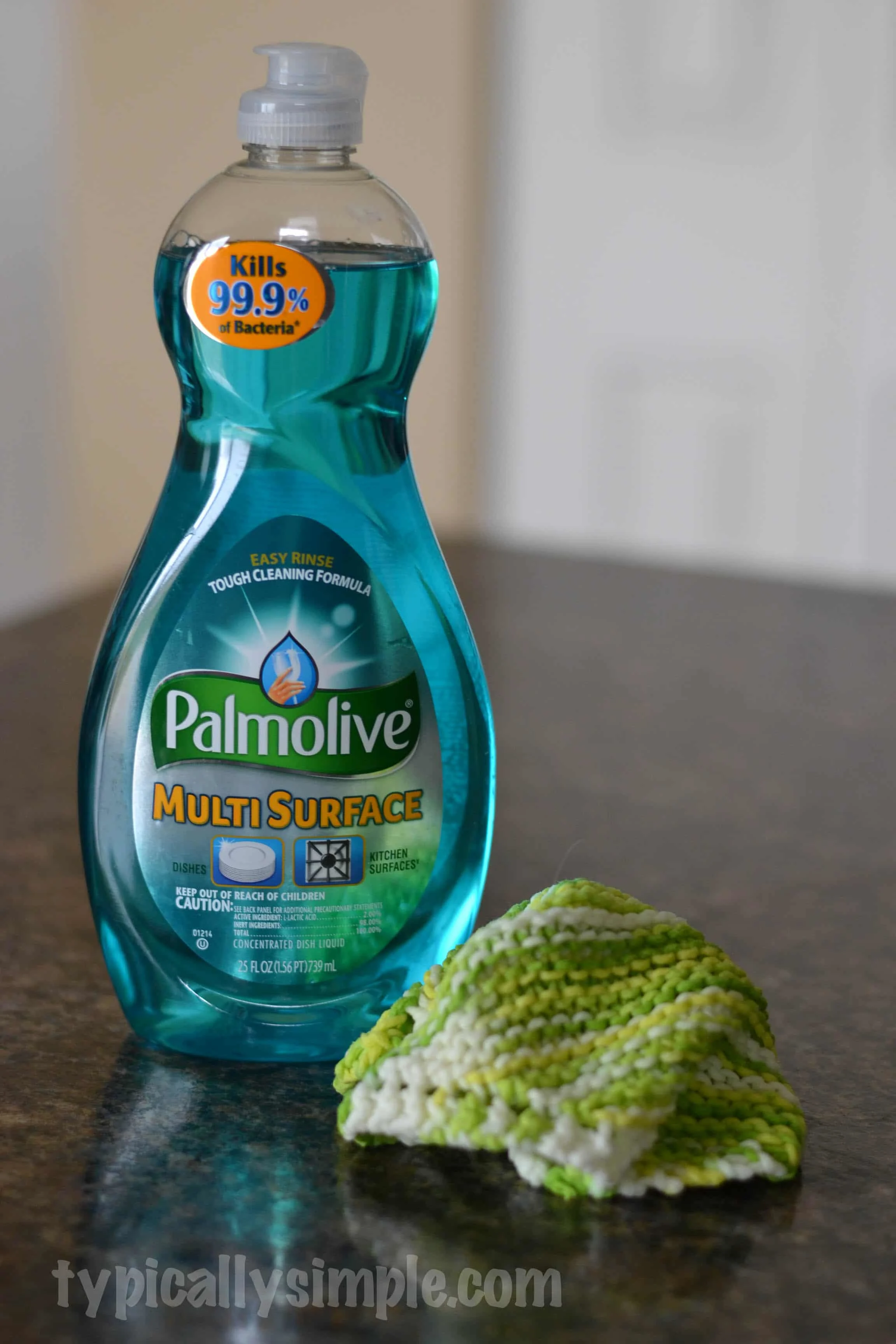 And saving time while cleaning means more time for crafting during nap-time! Click here to find out more about Palmolive® Multi Surface and tell me, how will you spend your extra time?