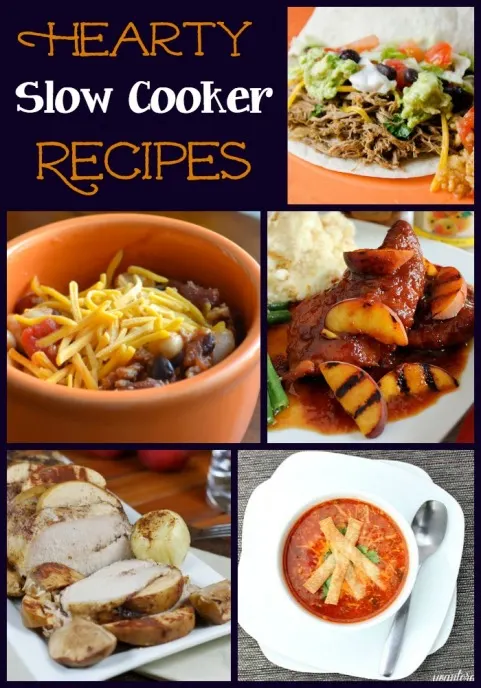 These past few weeks, the weather around here has been crazy in typical Chicago fashion. A week ago, we were swimming in the pool, and today…well it's definitely hoodie weather.
And even though we had the longest, coldest, snowiest winter in a loooong time, I'm quite ready for the cooler fall weather. It is, after all, my favorite season!
I use my crock pot year round; it's perfect to use in the summer because we are on the go so much that it's nice to have dinner ready and waiting when we get home. However, I really like cooking with it in the fall because of all the hearty, delicious meals one can make. Think chili, stew, soups, pork roasts…yum!
These recipes are perfect for a cool, fall evening. Or for the big game on Sunday!
Chili
Baked Ziti
Pulled Pork Chili
Cilantro Lime Pork Tacos
Ravioli
Apple Pork Loin
Korean Beef Tostados
Mac n' Cheese
Barbecue Pulled Pork
Pot Roast
Honey Barbecue Chicken Sandwiches
Ranch Porkchops
BBQ Porkchops
Peach BBQ Chicken
Chicken Tortilla Soup
Sweet and Sour Meatballs
Shredded Beef Tacos
Italian Beef Sandwiches
If you are looking for some other fall recipes, be sure to check out this roundup of 15 Fantastic Fall Apple Recipes.