This orzo salad is one of my absolute favorite dishes to make for summer barbecues. With feta cheese and fresh, crisp veggies, it pairs well with so many main dishes.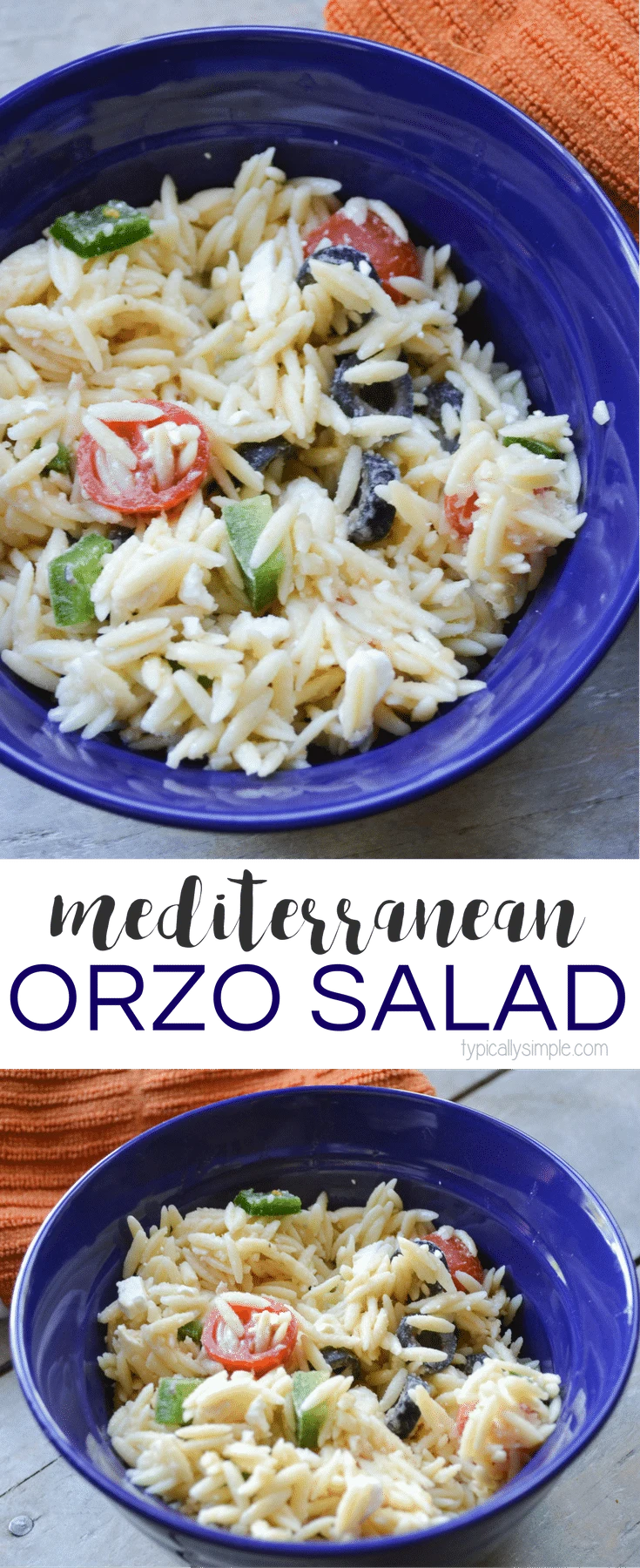 This orzo salad is also super simple to throw together. I always make extra so we can continue to eat it throughout the week. Sometimes I even eat it as the main portion of my lunch!
The great thing about this recipe is that you can change ingredients to fit your tastes. Not a fan of tomatoes? You can just leave them out of this recipe. Some other tasty additions I have used include artichokes, spinach, red peppers, and onion. But the recipe I am sharing today is with my most often used ingredients!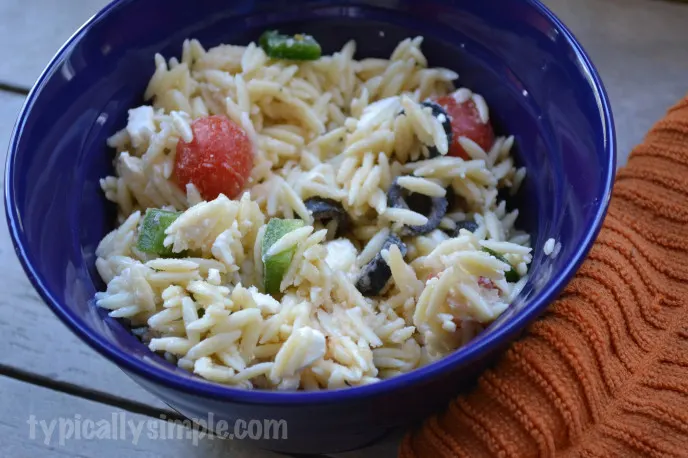 Ingredients
8 oz orzo pasta
1/2 cup olive oil
red wine vinegar
cucumber
black olives
grape or cherry tomatoes
green pepper
feta cheese
Directions
Cook pasta as directed
While pasta is cooking, chop vegetables into bite size pieces
Drain pasta and put in large bowl
Mix in chopped vegetables, olive oil, and red wine vinegar to taste
Cover and allow to cool in fridge
Before serving, mix in Feta cheese – more olive oil can also be added
I use a whole cucumber and green pepper when making this recipe. As for the red wine vinegar, I usually put a few splashes in while I mix just to give it a little bit of a different flavor.
I find this Orzo salad is most delicious after sitting in the refrigerator over night. The flavors mix together and the oil & vinegar soak into the Orzo. But if you need a quick dish to throw together for a last minute gathering, I have made it a few hours before serving and it's still just as yummy.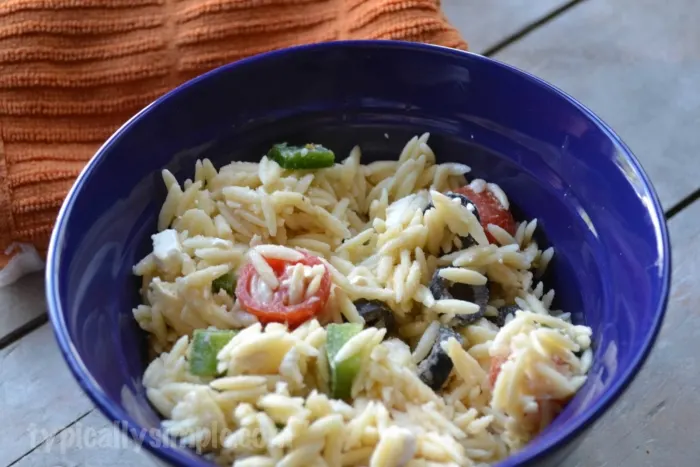 Orzo salad is definitely a favorite in our house and always a hit at parties. If you are looking for another great side dish, be sure to check out this baked mac and cheese recipe!