This post was sponsored by Starbucks as part of an Influencer Activation. I received compensation and complimentary products to facilitate my review.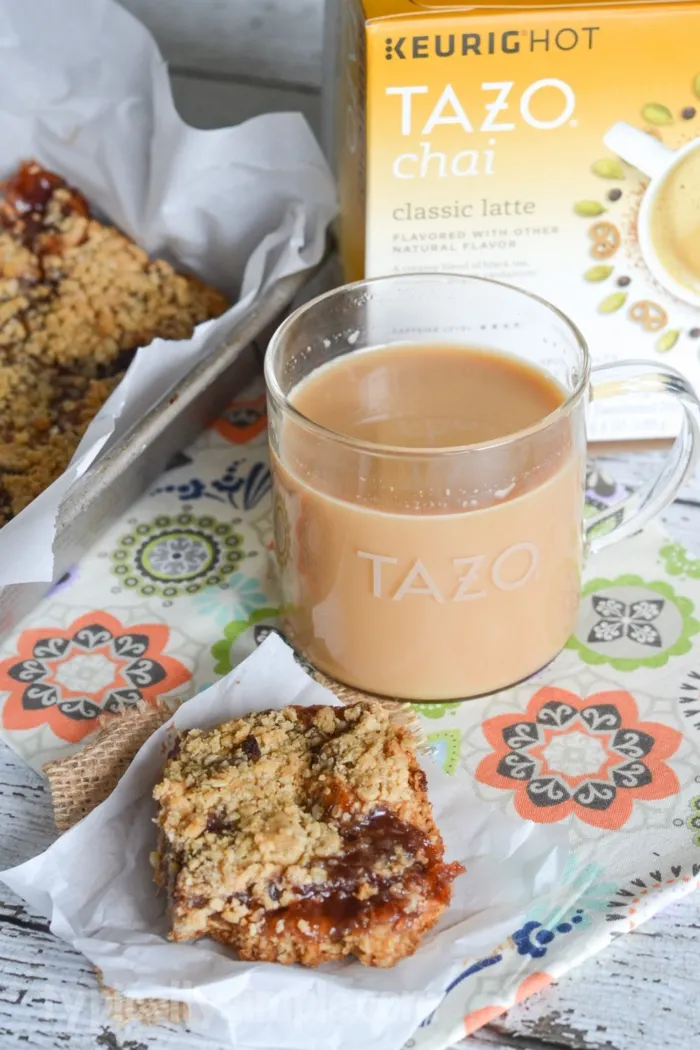 I'm definitely a morning coffee kind of person, but for my afternoon caffeine pick-me-up, I really enjoy a good chai latte. All of those delicious sweet and spicy flavors mixed together, rich and creamy with each sip.
And it's so easy to make a steaming hot cup at home using your Keurig® and the new TAZO® Chai Latte K-Cup® pods. Made from milk, tea leaves and spices, the TAZO® Chai Latte K-Cup® pods are a creamy blend of black tea, cinnamon, ginger, cardamom and vanilla flavor. The perfect drink to sip while spending a few minutes relaxing while the little guy is napping!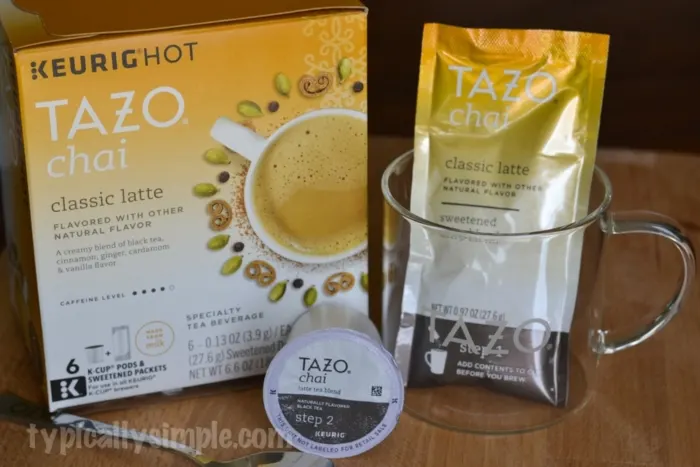 And it's super easy to make a chai latte with the TAZO® Chai Latte K-Cup® Pods! With just a few steps, your hot drink will be ready in no time. It takes less than a minute to throw together…and we all know how important those minutes are when the kiddos are napping or at school.
Start by pouring the sweetened dairy packet into a mug. Place one of the TAZO® Chai Latte K-Cup® pods into your Keurig® machine and brew. Stir and enjoy!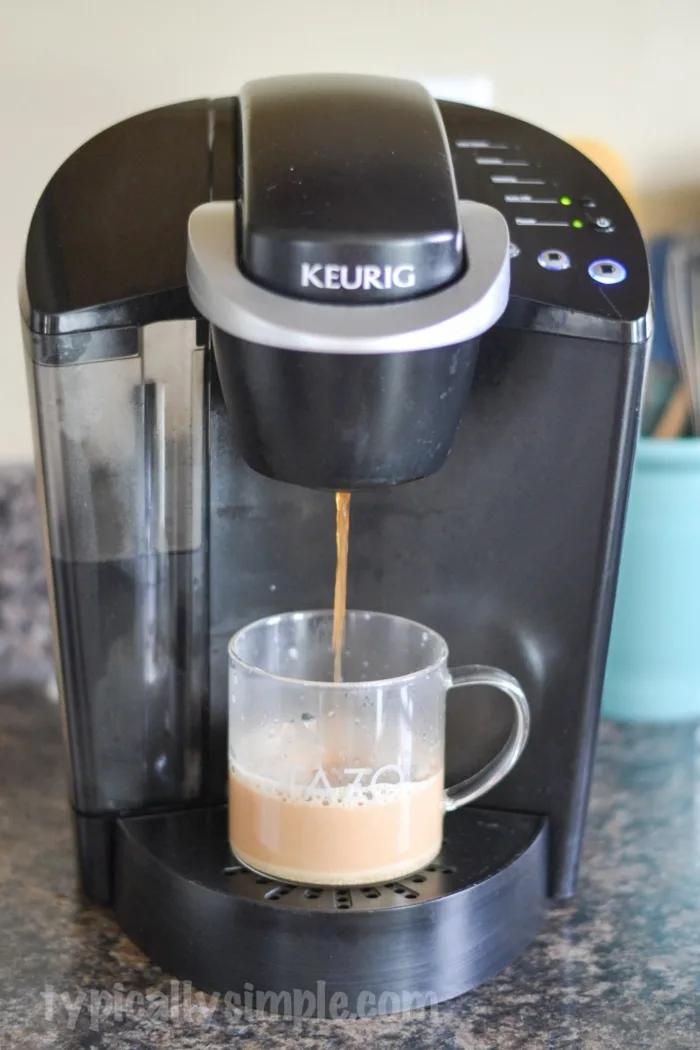 Easy peasy, chai latte squeezey! Now if you have even more than just a few minutes to enjoy some downtime with your sweet and spicy drink, I might suggest a yummy treat to go along with it. My personal favorite is this yummy strawberry jam crumb cake I recently made. And if you enjoy a cup of chai for breakfast, there is no judging here if you want to have some cake in the morning!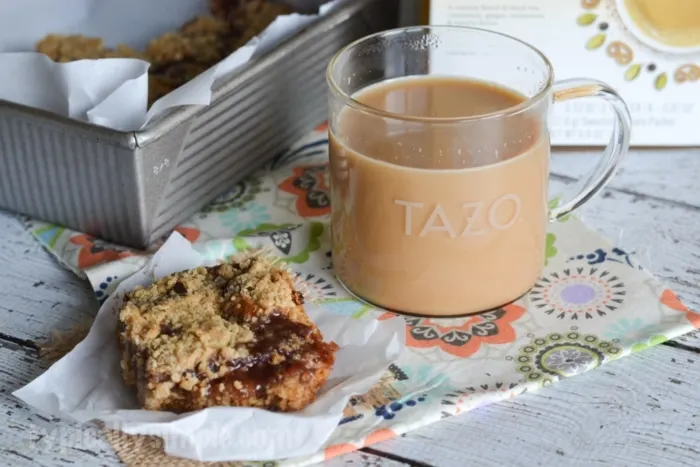 To celebrate the release of these new TAZO® Chai Latte K-Cup® Pods, TAZO® has partnered with New York Times Bestselling author and host Padma Lakshmi.
Tea and chai have always been a part of Padma's family heritage so she is excited to celebrate the flavors of chai with TAZO®. She even developed recipes that pair perfectly with a cup of chai which you can find by visiting TAZO.com/chai/pairings. The sugar and cinnamon chips look absolutely divine!
How do you plan to enjoy your TAZO® Chai Latte K-Cup® Pods? Which recipe would you like to try first?