This easy to make DIY project is a fun craft for different seasons and holidays. And the mini-sized wood shim pallet can fit just about anywhere you need some decor!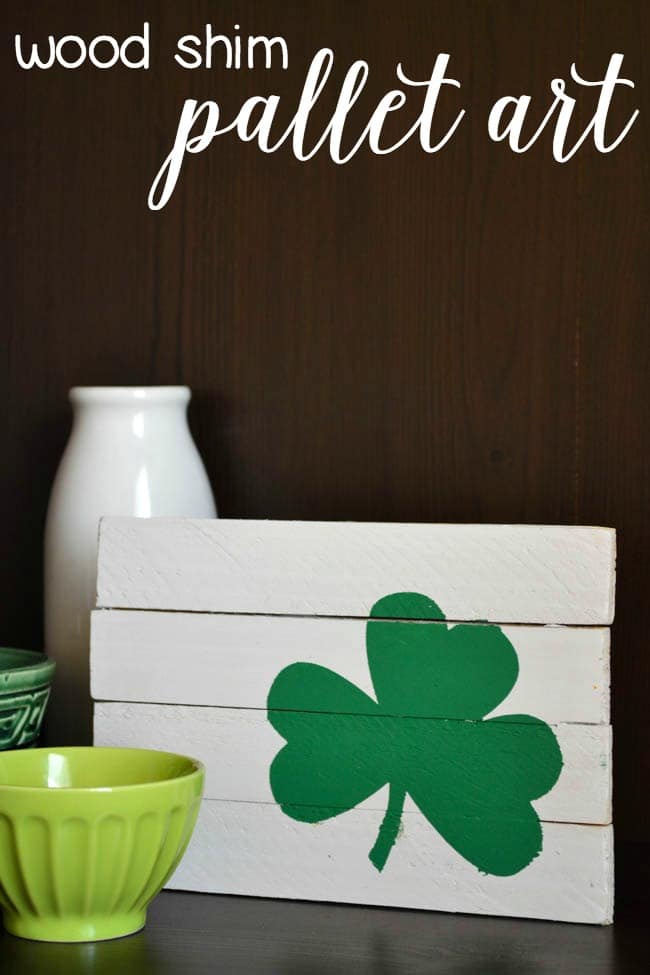 I don't even want to admit how long I have been working on this project – it's really simple to make, but with the packing, moving, unpacking, it's been sitting unfinished in a box for a few weeks now. But I promise, it is a quick and easy DIY project!
Someday I hope to make a full sized pallet sign to hang on one of our walls, but until then these cute little mini-sized pallets will be perfect for sitting on the bookshelf or hanging on the wall for some holiday decor. And with St. Patrick's Day fast approaching, I knew I wanted to add some luck into our new home with this shamrock pallet art.
Supplies
wood shims
hot glue gun & glue
stencil
acrylic paint & brush
If you haven't worked with wood shims before, they are cut on an angle to work as a wedge. I didn't want my sign to be all wonky with angles, so I took two wood shims and hot glued them together to make a flat surface.
I decided to have four slats for the pallet. To keep all the pieces connect, I attached two wood shims to the back with glue to work as a brace.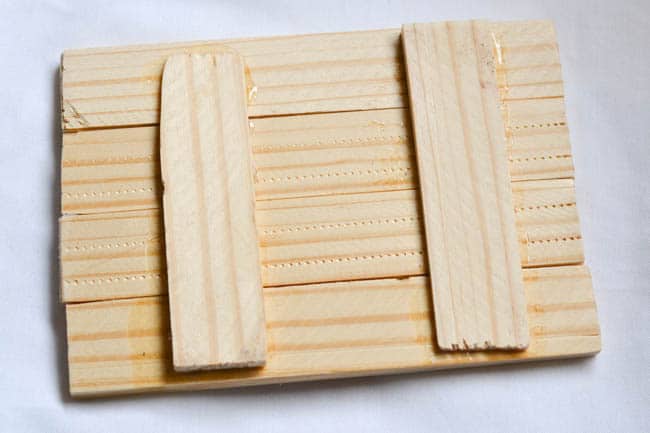 Now it's time to paint! Using the PVPP method (you can find a full tutorial here), I started by painting the pallet a cream color. After the paint dried, I added my vinyl stencil and painted it green. Finally, after that layer of paint was dried, I peeled off the vinyl and the result was this fun St. Patrick's Day shamrock pallet art!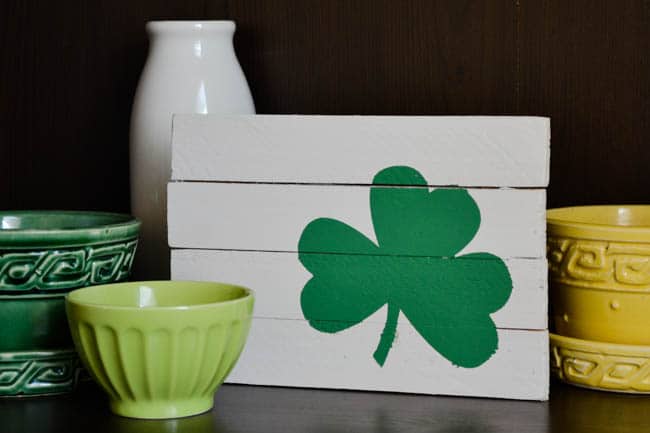 Here are a few more simple St. Patrick's Day craft projects to check out: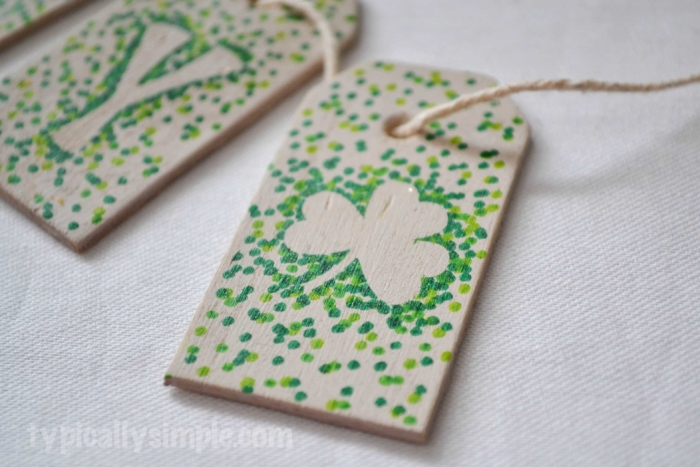 Luck of the Irish Shamrock Bunting