This super easy recipe for blueberry pancakes, complete with sprinkles, is sure to put a smile on everyone's face for breakfast!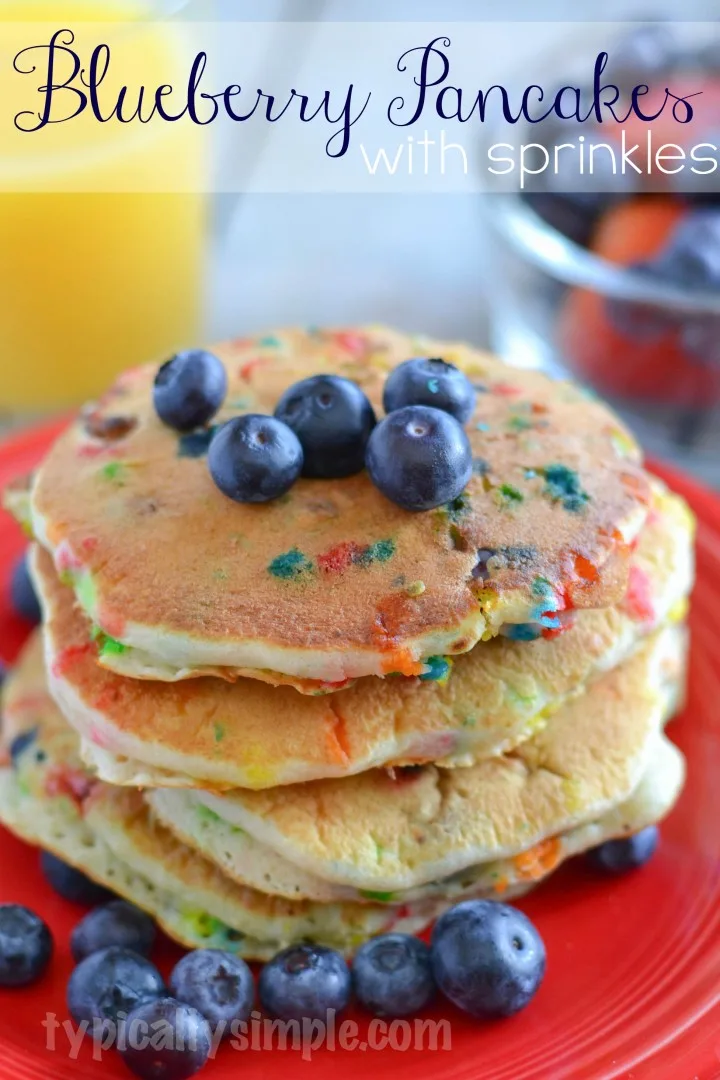 We have a pancake monster in our house. The little dude is all about pancakes for breakfast. He would probably eat them for every meal if we let him! So to celebrate National Blueberry Pancake Day, I made the family some delicious pancakes using blueberries.
And here's the part where I let you in on my secret of why they are so easy to make…I use box mix for pancakes. I'm sure there are some absolutely amazing, and somewhat easy, recipes for making pancakes from scratch. But let's face it, I'm not a morning person, so me making breakfast happens once in a blue moon. But nonetheless, these pancakes were still really yummy!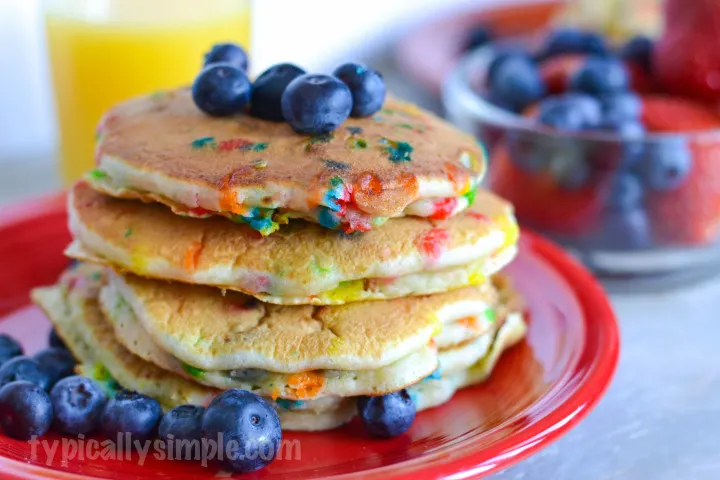 Ingredients
pancake mix
1 cup blueberries
sprinkles
Directions
Following the directions on the pancake mix, add necessary ingredients and mix in a large bowl. Fold in blueberries. Add a few shakes (or more) of sprinkles and mix. Using a ladle, spoon pancake mix onto hot griddle. Flip pancakes after they start to bubble a little. Serve with syrup & butter or top with some powdered sugar.
These were a huge hit with the little dude! He ooo-ed and ahh-ed when he saw how colorful they were. And the blueberries were nice and juicy. I just love fresh blueberries in my breakfast foods!
How fun would these be to make for a birthday breakfast or just to surprise the kiddos with some fun breakfast food!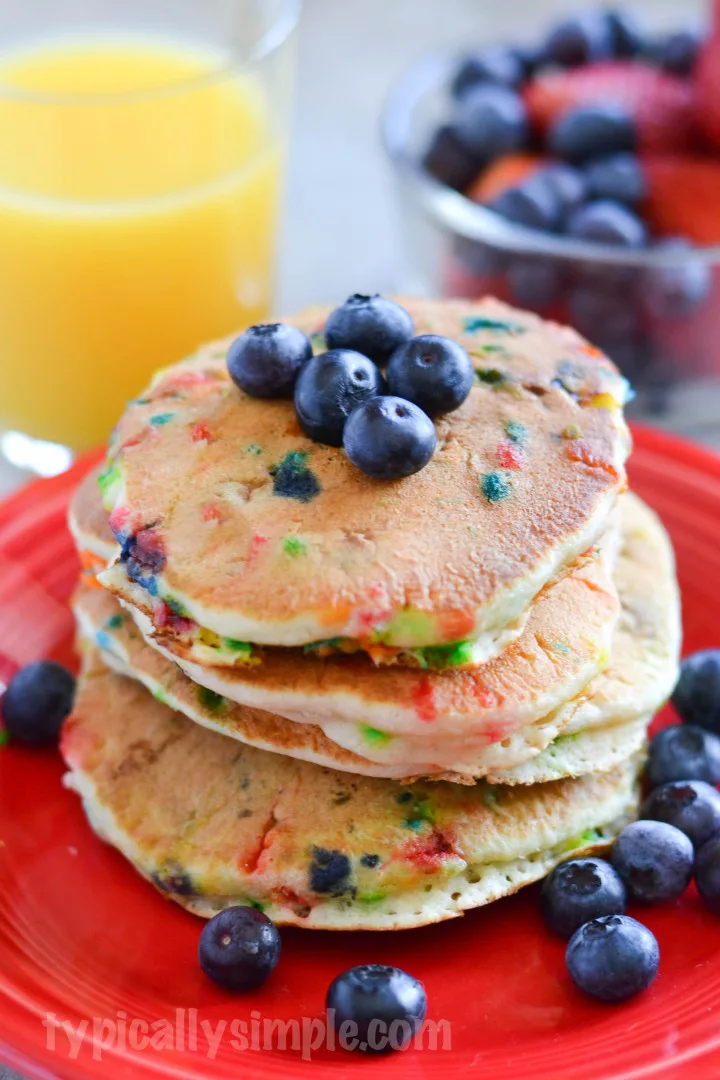 Find more great recipes here: 20 Recipes Filled with Sprinkles