These easy to make white chocolate pretzel bites are the perfect sweet and salty treat! Wrap up a handful for a cute (and yummy!) Valentine's Day gift!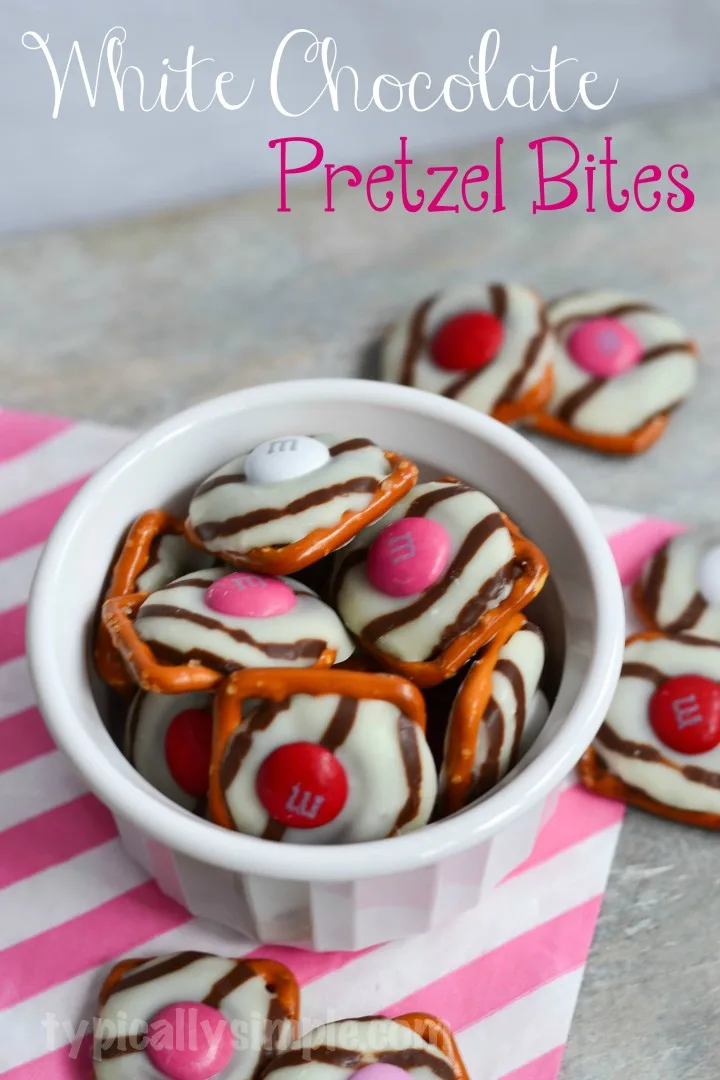 I love those pecan-rollo-pretzel bites that everyone makes around Christmas. So I thought it would be fun to make some Valentine's Day treats along the same lines, but instead, I used white chocolate and M&M's.
Ingredients
pretzel snaps
white chocolate Kisses
M&M's
Directions
Preheat the oven to 200° and line a cookie sheet with foil or parchment paper.
Place the pretzels on the cookie sheet in an orderly fashion. Kidding, you can just spread out the pretzels on the sheet making sure none overlap.
Unwrap all the kisses and place one on each pretzel.
Pop them into the oven for about 3-5 minutes.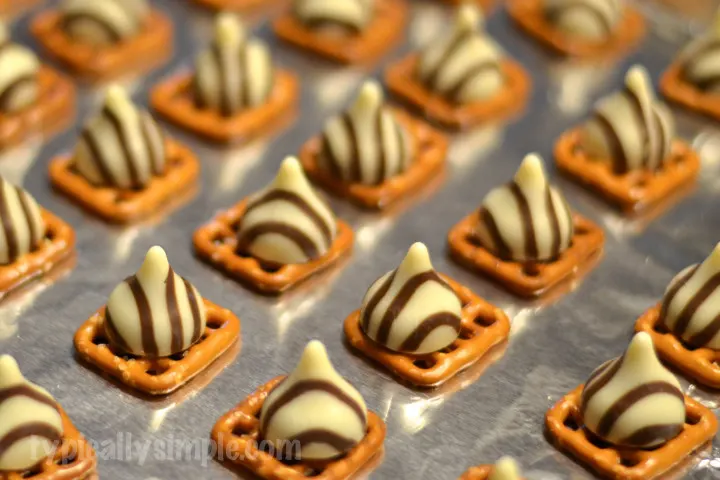 Remove the cookie sheet from the oven and press an M&M onto each pretzel bite.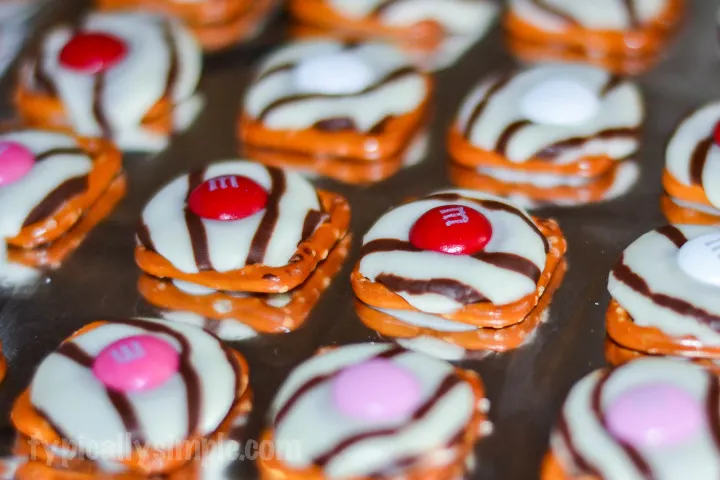 You'll want to let the chocolate cool and harden before serving or packaging them up. I found that popping them into the fridge for about 10 minutes speeds up the process…which means the sooner they can be eaten!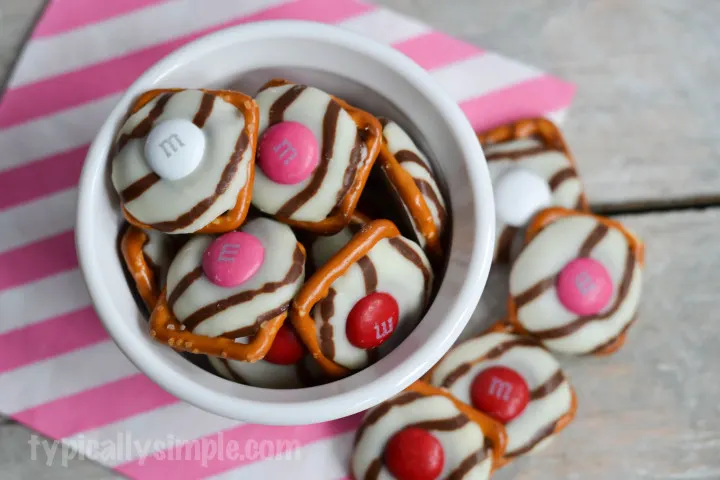 These white chocolate pretzel bites are seriously yummy. They are the perfect size to put in some cute dishes to set out for a party (or for yourself). They would also be great to package up in a ziplock bag and tie up with a ribbon. A tasty treat that neighbors, teachers, and friends will sure to love!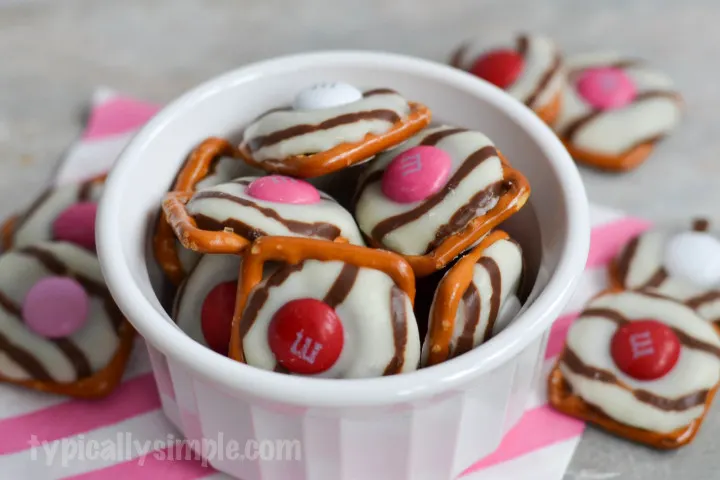 Be sure to check out these other yummy treat recipes!


very berry bundt cake | caramel apple cookies | strawberry cheesecake bites