I have one last simple Christmas ornament for you all, one that would be great to file away for next year! There are so many cute snowman bottle cap ornaments out there, so I thought it might be fun to change it up a bit. And also have a reason to pull out my Cameo for some crafting!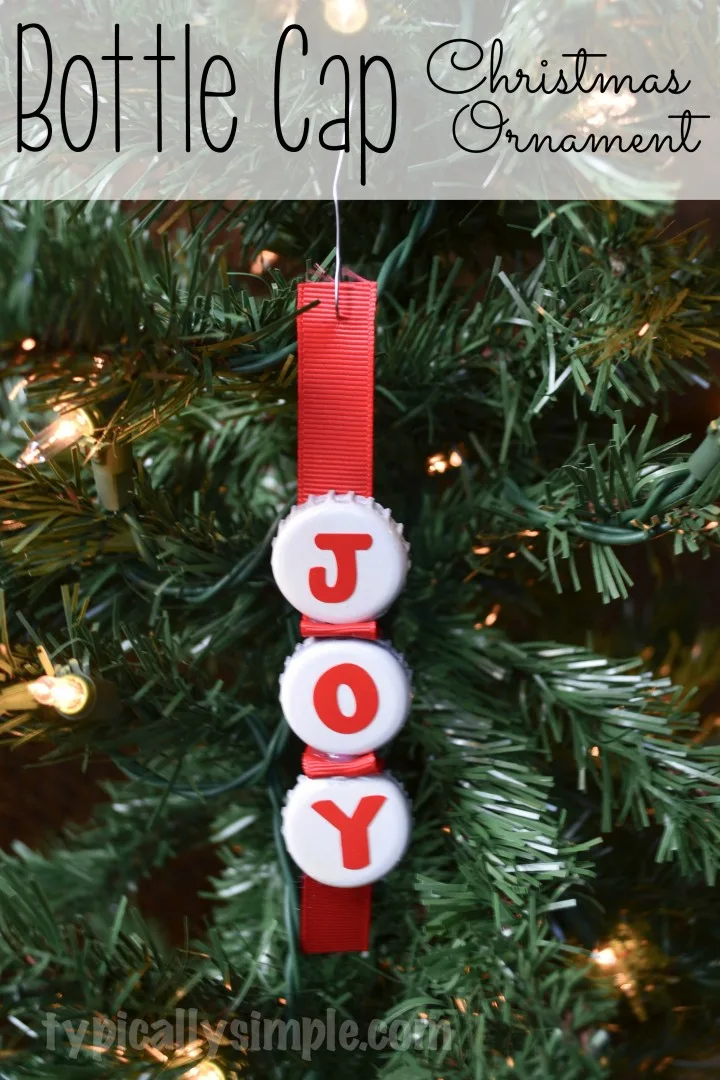 Supplies
Bottle Caps
Spray Paint
Vinyl & Cameo or Stickers
Ribbon
Hot Glue Gun
Using white spray paint, I painted the fronts and sides of the bottle caps white. It was really cold in the garage, so it took longer to dry than I thought it would. Next time I'll move them into the house to dry!
I cut out the letters with my Cameo, but you could easily use some letter stickers to make these ornaments, too!
After applying the letters, I glued some ribbon to the back of the bottle caps. I got a little fancy with this one and made a ribbon loop in between the caps. 🙂
This is another great ornament to personalize with different colors or words! I left the ribbon tail long on each end, but it could be trimmed shorter, too. There's no right or wrong way to make this bottle cap ornament!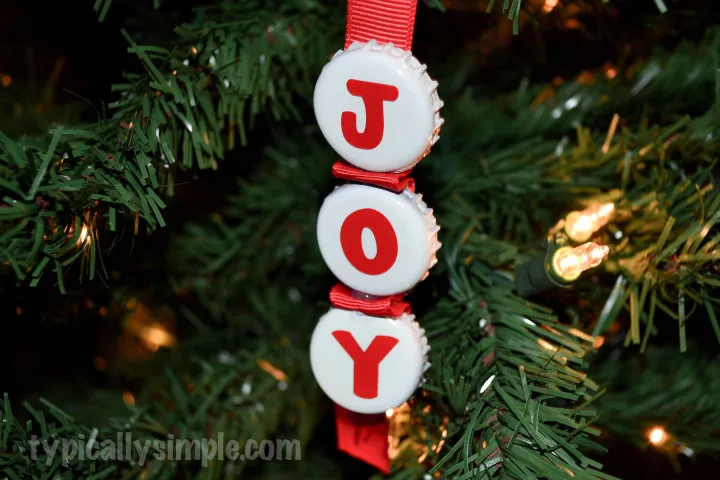 Well, we made it! The twelfth day of 12 Days of Simple Christmas Ornaments. And a Merry Christmas Eve to that! Be sure to check out all 12 ornament project ideas.
12 Days of Simple Christmas Ornaments
Day 1: Glitter Light Bulb
Day 2: Scrabble Tile Ornament
Day 3: Snow Globe Floating Ornament
Day 4: Ribbon Wreath
Day 5: Ribbon Tree
Day 6: Glitter Monogram
Day 7: Salt Dough Ornament
Day 8: Snowman Ornament
Day 9: Glitter & Snowflake Ornament
Day 10: Gingerbread Ornament
Day 11: Curled Paper Strips Ornament
Day 12: Bottle Cap Ornament