I have another simple, yet oh so fun to make, Christmas ornament for you all today! Scrapbookers will especially love this curled paper strips ornament as it's a great paper stash buster!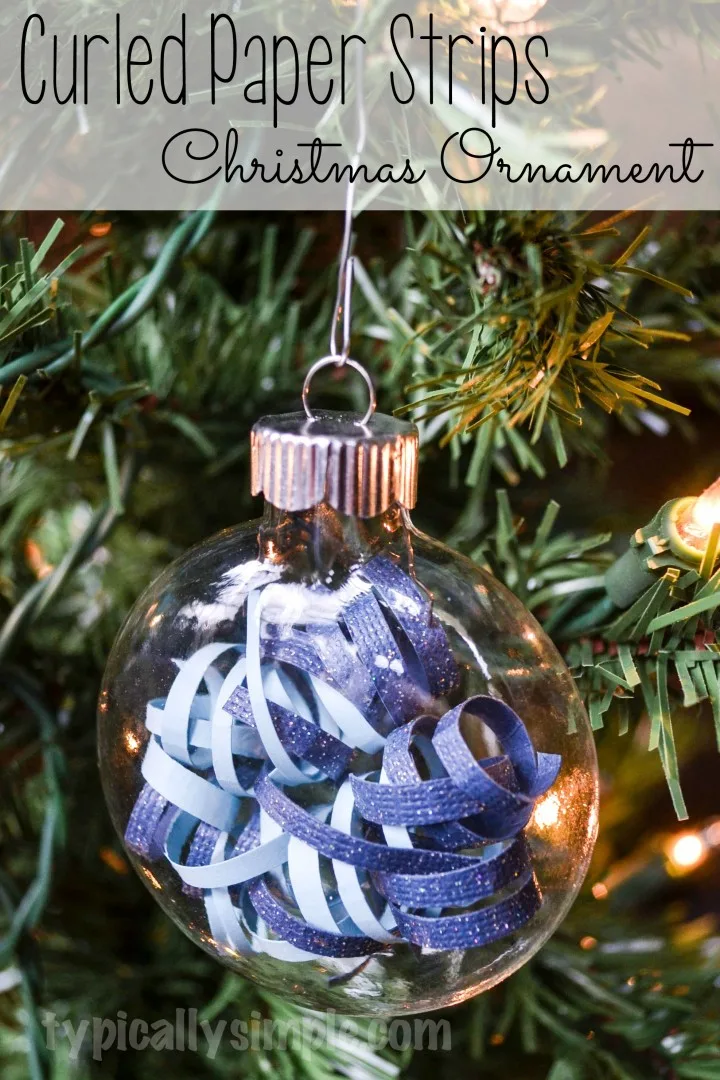 This is another ornament that would make a great gift topper or stocking stuffer. Personalize it for the recipient in favorite colors, Christmas colors, or if they are a music lover, this would look super cute made with sheet music!
Supplies
card stock
scissors
pencil
clear ornaments
I used a flatter M&M shaped ornament for this project because it's what I had on hand, but the big round ornaments would work perfectly for this project!
To get started, I cut the card stock into thin strips and wrapped them around the pencil to make them curl. Then I decided on the length of the curls, trimmed as needed, and dropped it into the ornament. That's it!
It took me longer to decide on paper colors than it did to make this ornament!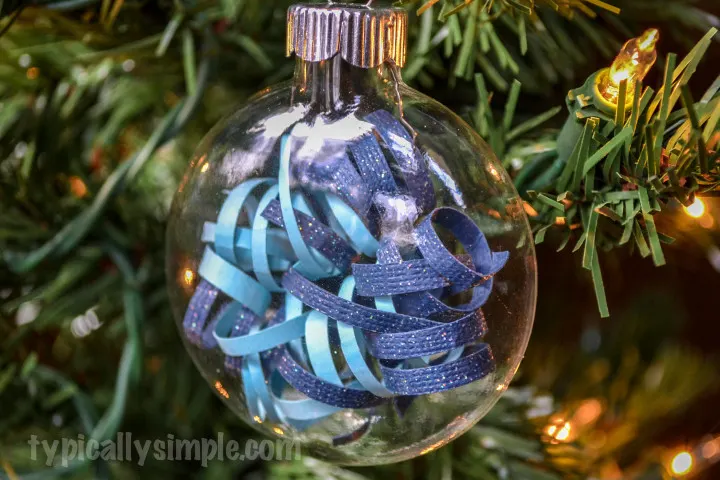 12 Days of Simple Christmas Ornaments
Day 1: Glitter Light Bulb
Day 2: Scrabble Tile Ornament
Day 3: Snow Globe Floating Ornament
Day 4: Ribbon Wreath
Day 5: Ribbon Tree
Day 6: Glitter Monogram
Day 7: Salt Dough Ornament
Day 8: Snowman Ornament
Day 9: Glitter & Snowflake Ornament
Day 10: Gingerbread Ornament
Day 11: Curled Paper Strips Ornament
Day 12: Bottle Cap Ornament