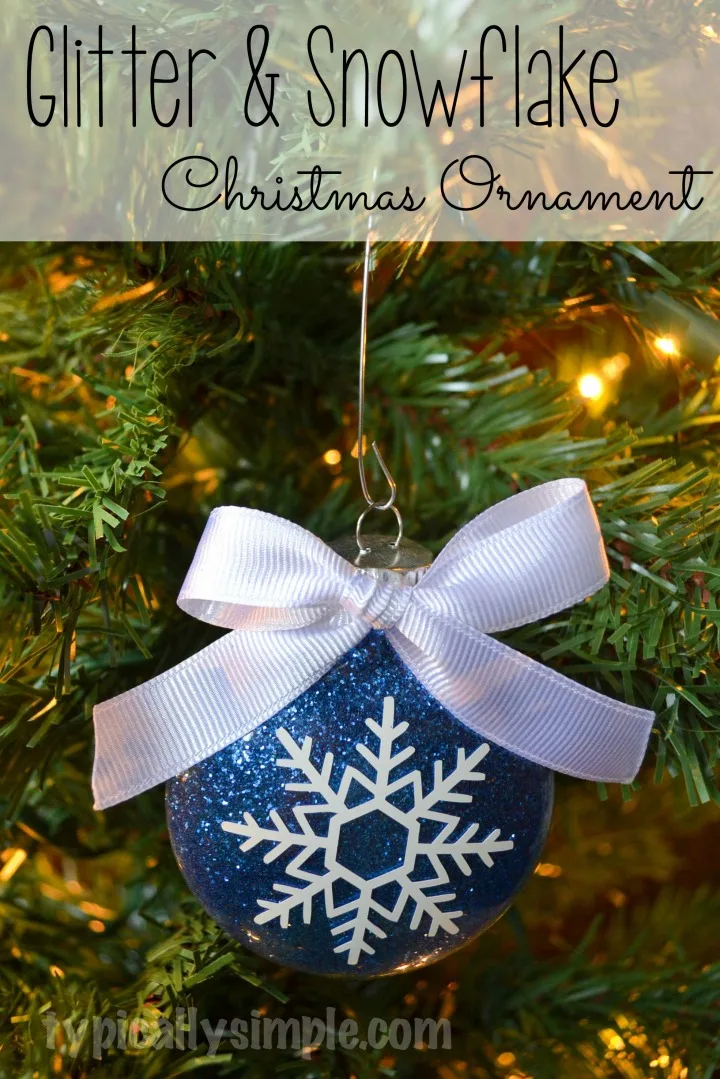 Apparently I'm all about the glitter this holiday season, because day nine of the 12 Days of Simple Christmas Ornaments is another glittery creation! Last year I created a set of glitter Christmas ornaments, each with a different holiday saying or graphic. One of my favorites is this snowflake ornament!
I used the same method to glitter the ornament as I did for the glittered light bulb, but this time I picked a dark blue glitter so the white snowflake would really pop against the richer color. I decided to add the year to the back, but this would be a really great ornament to personalize with a name!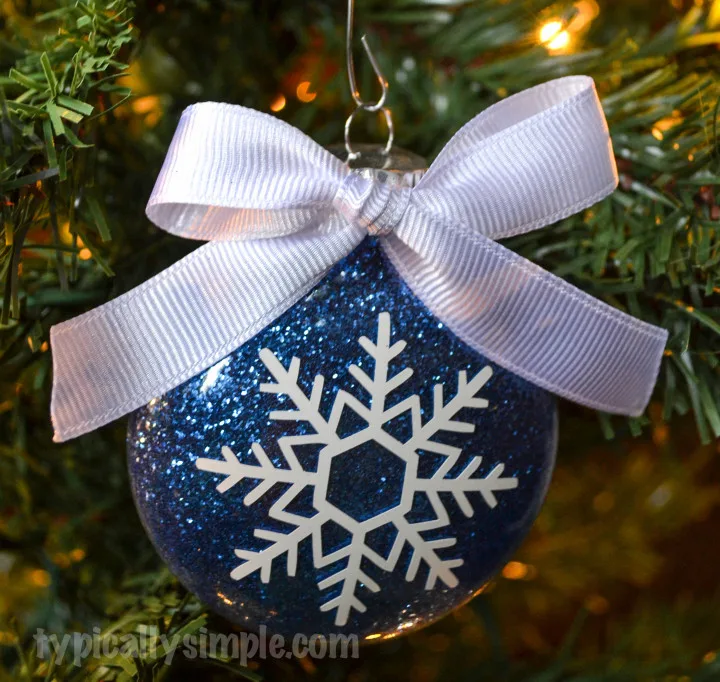 These glitter ornaments would be so much fun to make with older kids – they could personalize them for friends or family. It would also be fun to get together with the girls and have a craft night! With so few supplies needed, it would be an inexpensive craft that makes quite the statement hanging on the tree!
Here is one more ornament from the set! Both of these files can be found at the Silhouette Online Store.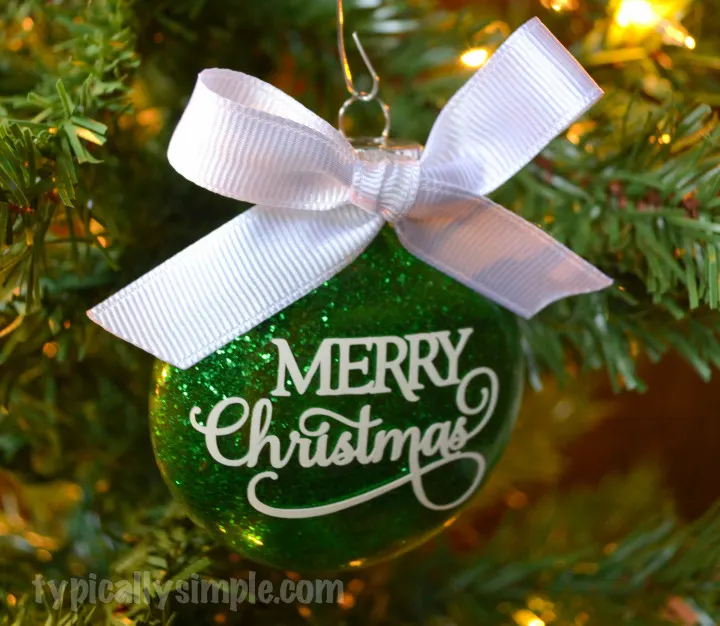 Don't miss the rest of the 12 Days of Simple Christmas Ornaments series!
12 Days of Simple Christmas Ornaments
Day 1: Glitter Light Bulb
Day 2: Scrabble Tile Ornament
Day 3: Snow Globe Floating Ornament
Day 4: Ribbon Wreath
Day 5: Ribbon Tree
Day 6: Glitter Monogram
Day 7: Salt Dough Ornament
Day 8: Snowman Ornament
Day 9: Glitter & Snowflake Ornament
Day 10: Gingerbread Ornament
Day 11: Curled Paper Strips Ornament
Day 12: Bottle Cap Ornament