This ornament is simple to create, so kids of all ages can help make this festive little snowman. You only need a few supplies then you'll be well on your way to making your very own snowman ornament!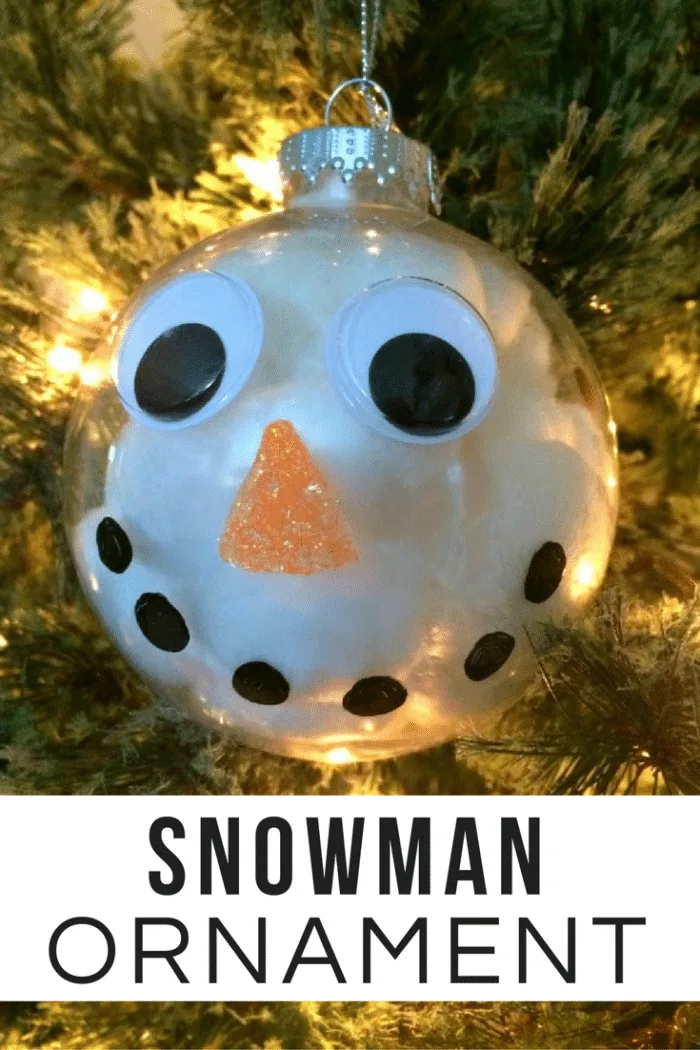 Hi there, I'm Heather from Krafts and Kiddos. I'm thrilled to be here at Typically Simple sharing a fun and festive Snowman Ornament craft. We love making crafts with the kids, and creating a holiday ornament is always fun, and of course will become a keepsake to treasure year after year.
Snowman Ornament Craft
Supplies:
Plastic Ornament
Cotton Balls
2 Wiggly Eyes
Orange Glitter Glue
Black Sharpie
Glue
Directions:
Open the cap of your plastic ornament and fill the inside with cotton balls. Simple, right? This craft is great, it's easy and turns out adorable.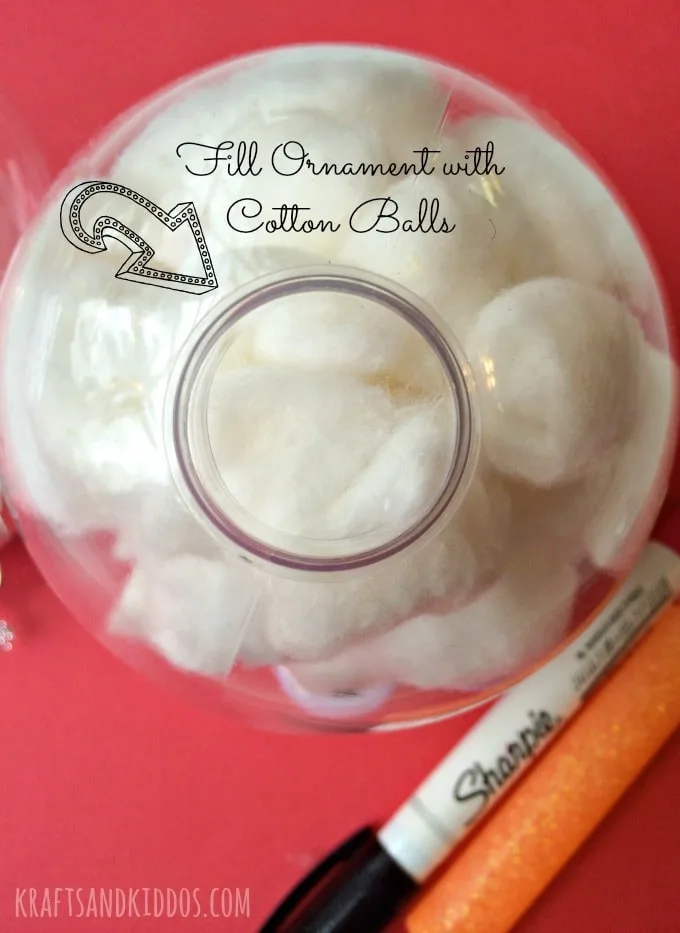 Place the cap back onto your ornament and begin adding the adorable snowman face. This part takes just a few minutes, minus drying time.
Glue two wiggly eyes on and then add an orange triangular nose. We used an orange glitter glue pen for this. You could easily use an orange permanent pen or even glue on a piece of construction paper. Lastly draw small black circles, using your black sharpie. This will create the mouth that looks like coal.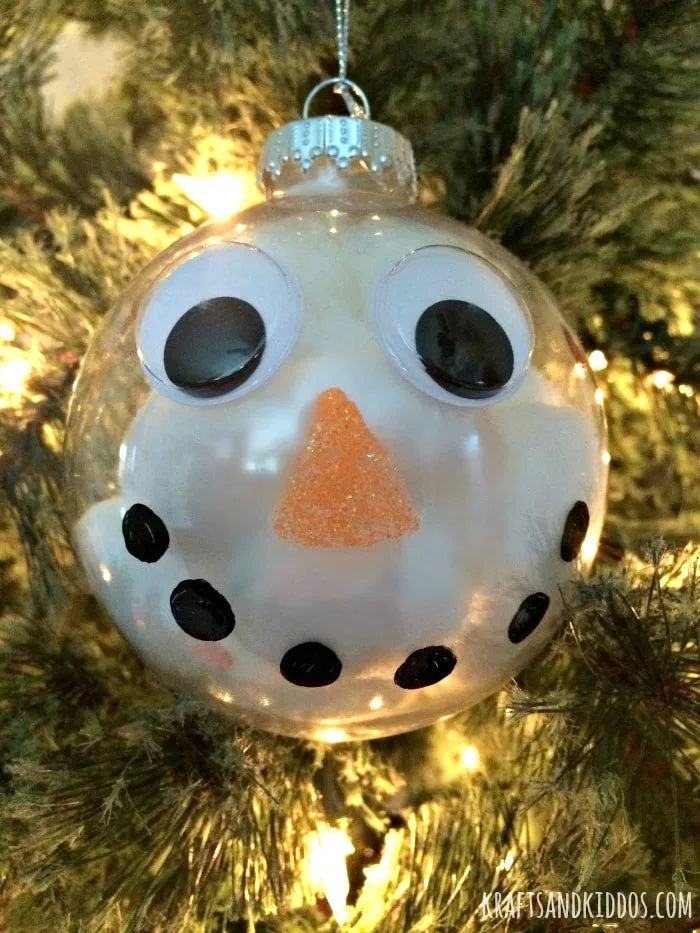 Now you have your very own Snowman Ornament. Wait at least 1 hour before hanging on the tree or touching the nose. The nose needs a little extra drying time, so set aside your ornament for at least 1 hour before decorating your tree with it.
I hope you enjoyed today's winter ornament. Creating ornaments can become a special tradition at your house, or even at school in the classroom. These ornaments make for such a special gift too!
Thanks so much Kelly for having us today. Do you decorate ornaments with your kids? What's your favorite to create? We'd love to hear!
12 Days of Simple Christmas Ornaments
Day 1: Glitter Light Bulb
Day 2: Scrabble Tile Ornament
Day 3: Snow Globe Floating Ornament
Day 4: Ribbon Wreath
Day 5: Ribbon Tree
Day 6: Glitter Monogram
Day 7: Salt Dough Ornament
Day 8: Snowman Ornament
Day 9: Glitter & Snowflake Ornament
Day 10: Gingerbread Ornament
Day 11: Curled Paper Strips Ornament
Day 12: Bottle Cap Ornament