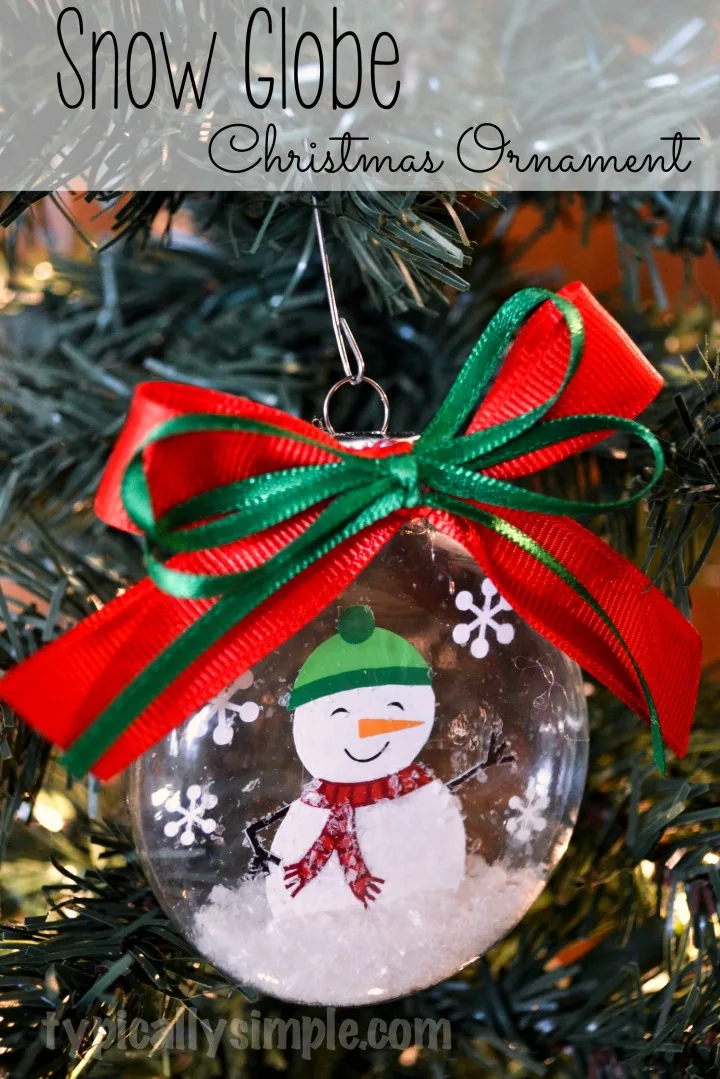 We have a family tradition of giving and receiving a new Christmas ornament every year. Each ornament reflects something about us, maybe a special event from that year or one of our favorite sports teams. So last year, I made each of my family members a personalized Christmas ornament. And this snow globe ornament is probably one of my favorite projects ever!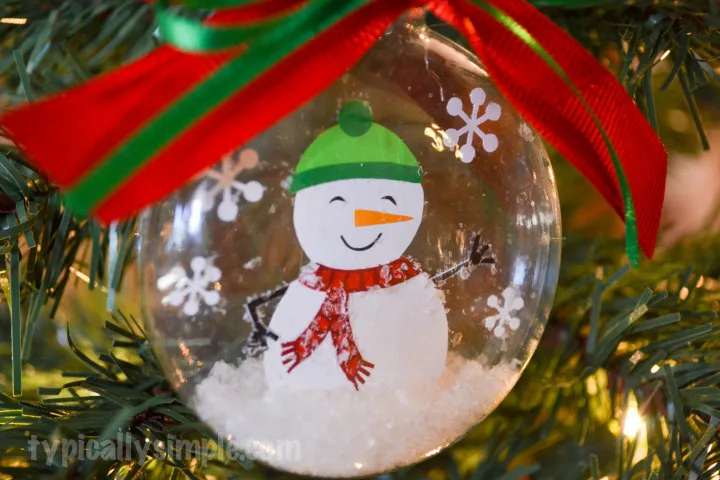 I created this super cute snowman out of layered vinyl on a piece of transparency film. I cut everything using my Silhouette Cameo, of course! After layering all the pieces onto the transparency, I rolled it up and slid it into the ornament. Then I added a little fluffy fake snow to give it the snow globe effect.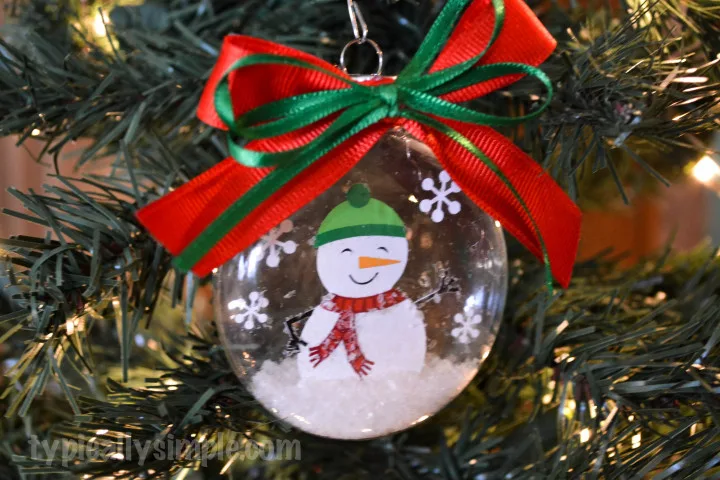 Even though there were seven different small pieces of vinyl to cut and layer, I love the overall look of this ornament. Whenever I see that little snowman, I smile!
12 Days of Simple Christmas Ornaments
Day 1: Glitter Light Bulb
Day 2: Scrabble Tile Ornament
Day 3: Snow Globe Floating Ornament
Day 4: Ribbon Wreath
Day 5: Ribbon Tree
Day 6: Glitter Monogram
Day 7: Salt Dough Ornament
Day 8: Snowman Ornament
Day 9: Glitter & Snowflake Ornament
Day 10: Gingerbread Ornament
Day 11: Curled Paper Strips Ornament
Day 12: Bottle Cap Ornament