Counting pumpkin seeds is such a fun activity to practice math skills! Use this printable to create a low-prep math activity perfect for fall!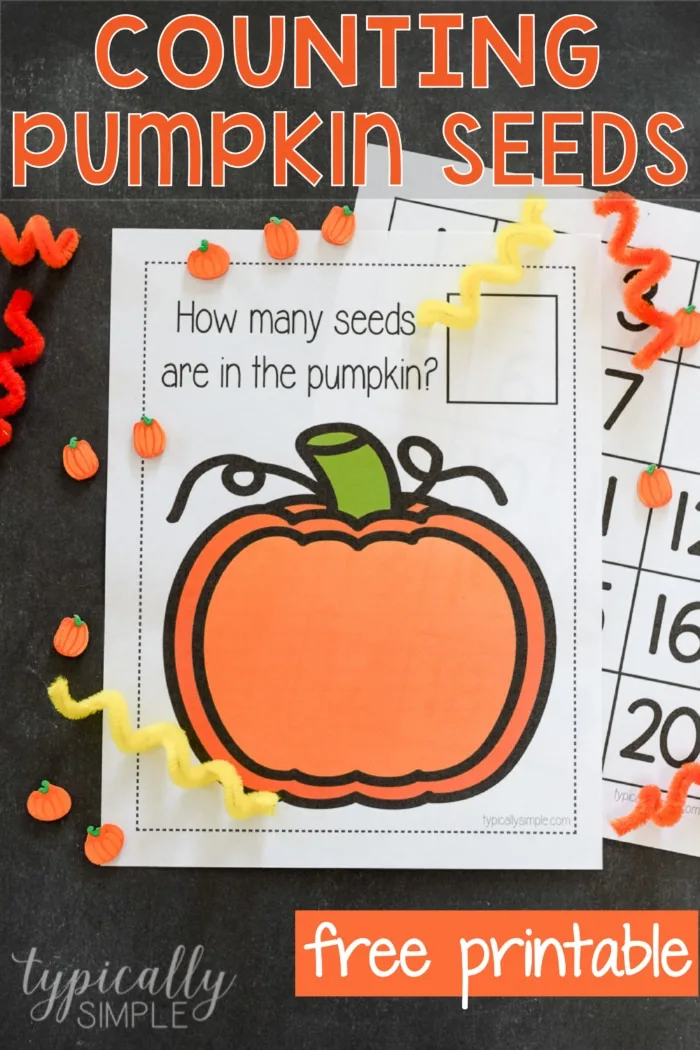 There are so many great fall themes that can be used to make learning fun! From colorful fall leaves to Halloween and pumpkins, this is one of our favorite seasons and I love creating activities for this time of year.
Counting pumpkin seeds is always a hit with the younger crowd. This printable is a fun way to reinforce some of those early math skills, such as one-to-one correspondence.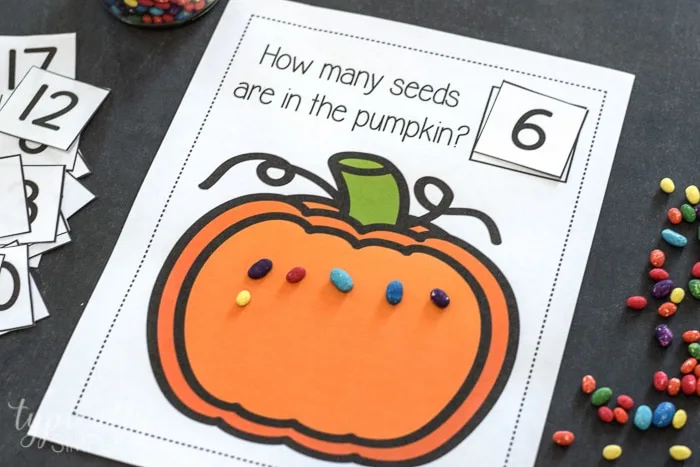 WHAT IS ONE-TO-ONE CORRESPONDENCE?
One-to-one correspondence is an important early math skill where the child counts each number of objects in a set once. The ability to match objects with numbers is a little more complex and is a skill that needs practice.
Many children can rote count by just reciting the numbers out loud in order, however 1:1 involves them actually touching the object and saying the number without skipping or adding numbers.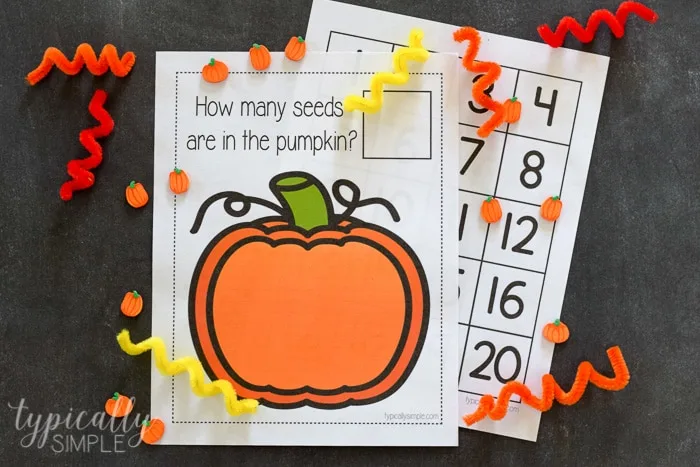 This printable activity comes with number cards 1-20 which makes it easy to differentiate based on the skills your kiddo is working on. If they are practicing double digit numbers, add those cards to the pile. If not, then keep the cards aside until needed.
We weren't quite ready to sacrifice one of our pumpkins for its seeds, so we used dried painted beans for this activity. You could also use beads, mini-erasers, buttons, or any other small manipulative that is age appropriate.
Not only does this activity help kids practice math skills, but it also helps them build fine motor skills, as well! Picking up and manipulating the small objects during the activity is a great work out for those little fingers to prepare them for writing.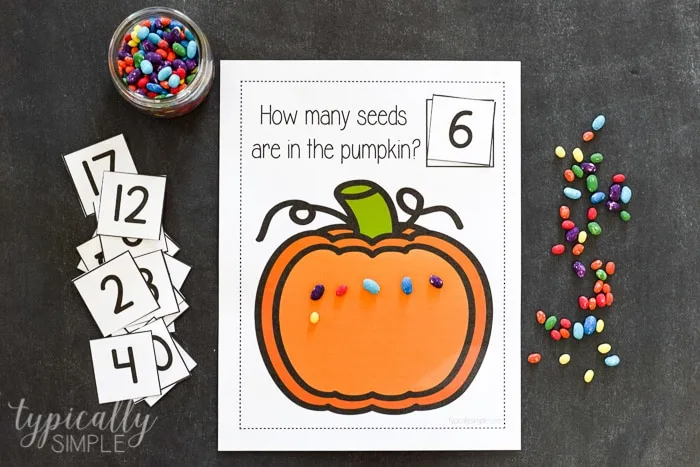 SUPPLIES NEEDED FOR COUNTING PUMPKIN SEEDS
The following are affiliate links. As an Amazon Associate I earn from qualifying purchases.
scissors
pumpkin seeds, buttons, mini-erasers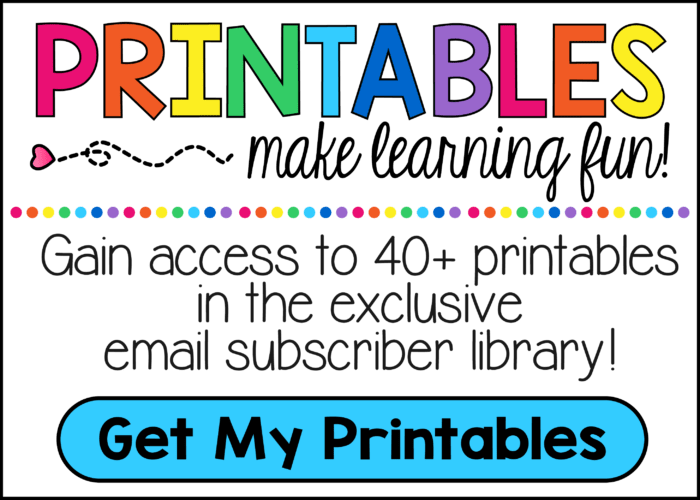 Just download and print from the subscriber library, cut out the number cards, and it's ready to go! I do like to laminate my printables to make them sturdier for little hands.
The kiddos can pick a number card, place it in the square, then count out how many seeds are needed to match the number.
You could also put a certain amount of seeds in the pumpkin first, then have the child count the seeds and find the number that matches.