Get excited for Halloween with this fun I Spy & Count It printable! With three different levels, it's fun for everyone to search, find, and count the Halloween objects.
Halloween is a VIP holiday in our house. Sometimes I think the little guy is more excited for this holiday than Christmas. And I find it so much fun to plan lots of Halloween activities and crafts to make throughout the month.
This I Spy printable is great for the classroom or as an activity at home. It helps kiddos practice counting, one-to-one correspondence, and visual scanning skills. It can be used as an independent activity, with a partner, or even at a fun Halloween themed family game night.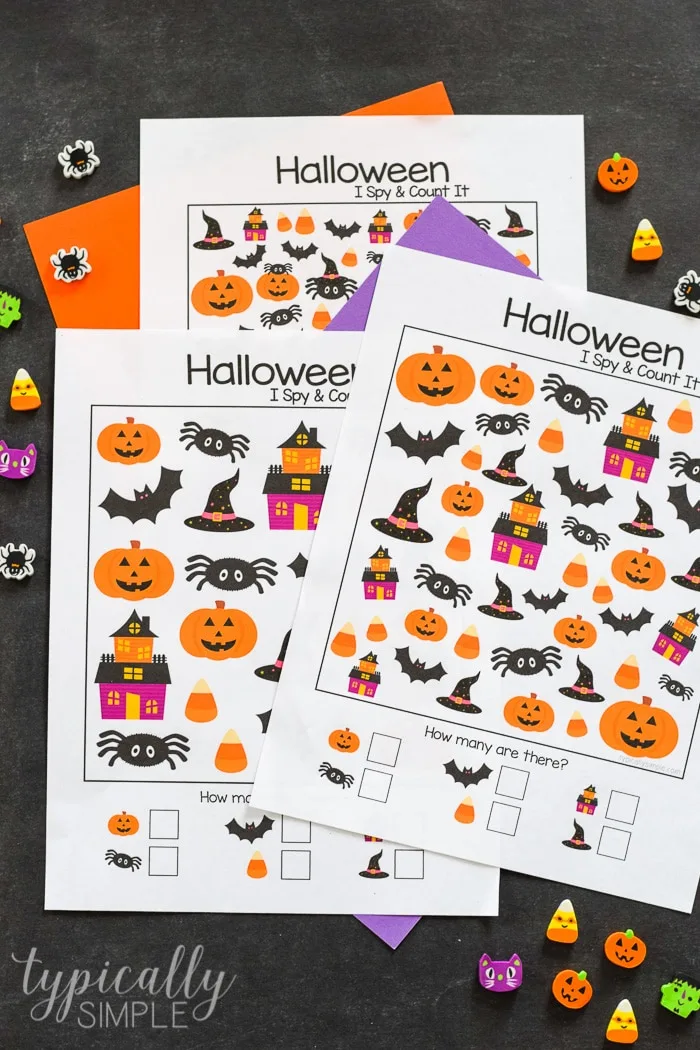 There are three levels available which makes this fun for all ages and skill levels. Each level has more and more Halloween objects to find. I Spy is also a great classroom buddy activity or students could even race to see who can find and count all of the objects first.
This printable could also be used in centers. Just laminate or slip into a page protector and have the kids use dry erase markers find, count, and write the answers.
You can find the Halloween I Spy & Count It printable in the exclusive subscriber library. Just download and print for a fun Halloween activity the kids will love!