Counting turkey feathers is such a fun activity to practice math skills! Use this printable to create a low-prep math activity perfect for Thanksgiving!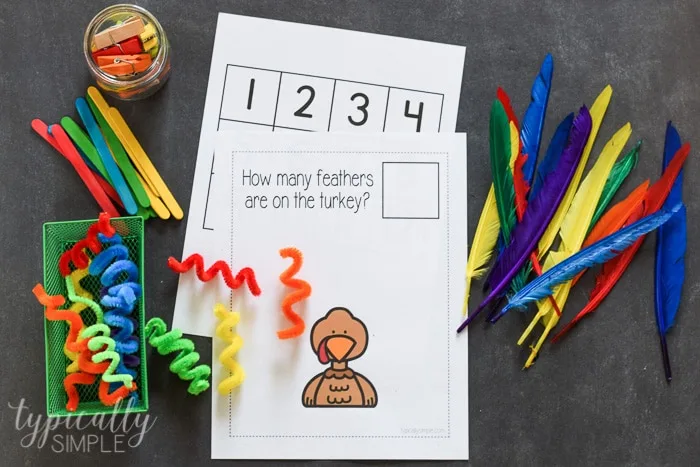 Move over pumpkins, it's time for turkeys! This Thanksgiving themed printable is a fun way to reinforce some of those early math skills, such as one-to-one correspondence.
Not only does this activity help kids practice math skills, but it also helps them build fine motor skills, as well! Picking up and manipulating the objects during the activity is a great work out for those little fingers to prepare them for writing.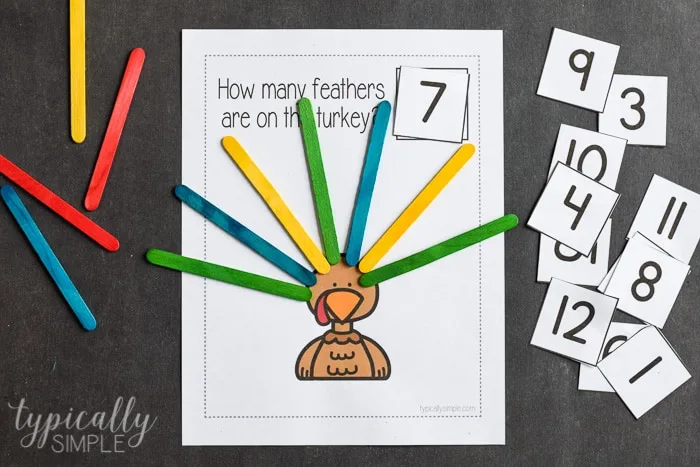 From colorful feathers and craft sticks to curly pipe cleaners and clothespins, you can use all types of fun objects to represent the turkey feathers.
This printable works great in a classroom or at home. Laminate it for durability and it makes a fun hands-on math center, breakfast invitation, or partner activity.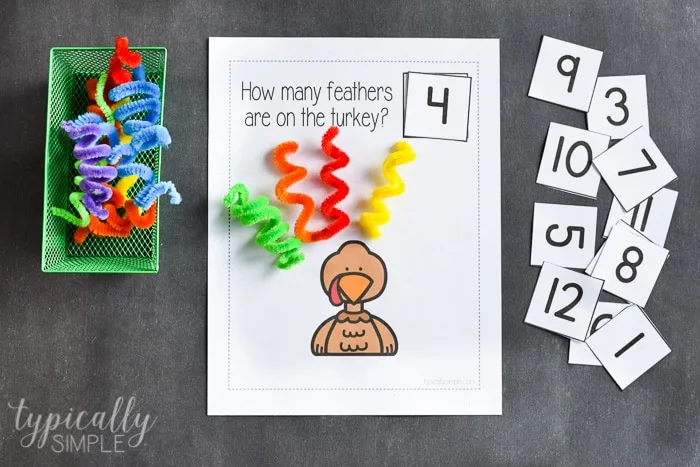 This printable activity comes with number cards 1-12 which makes it easy to differentiate based on the skills your kiddo is working on. If they are practicing double digit numbers, add those cards to the pile. If not, then keep the cards aside until needed.
You could even have them work on number sentences with the sum or difference being the number of feathers they need to add to the turkey. There are just so many possibilities with this printable!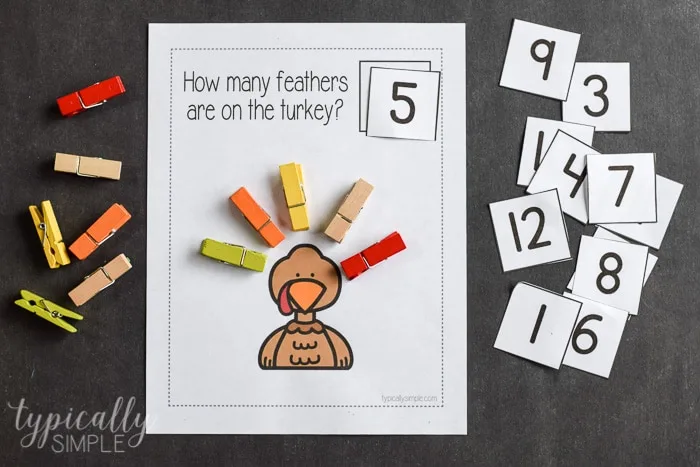 SUPPLIES NEEDED FOR COUNTING TURKEY FEATHERS
The following are affiliate links. As an Amazon Associate I earn from qualifying purchases.
scissors
feathers, craft sticks, pipe cleaners, etc.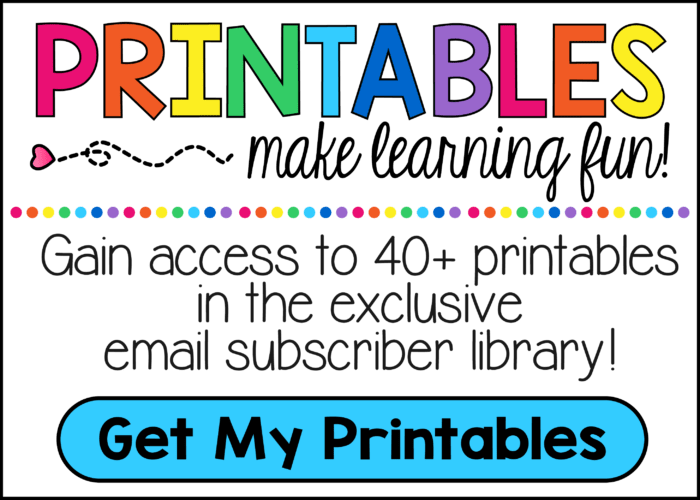 Just download and print from the subscriber library, cut out the number cards, and it's ready to go!
You could also put a certain amount of feathers on the turkey first, then have the child count and find the number that matches.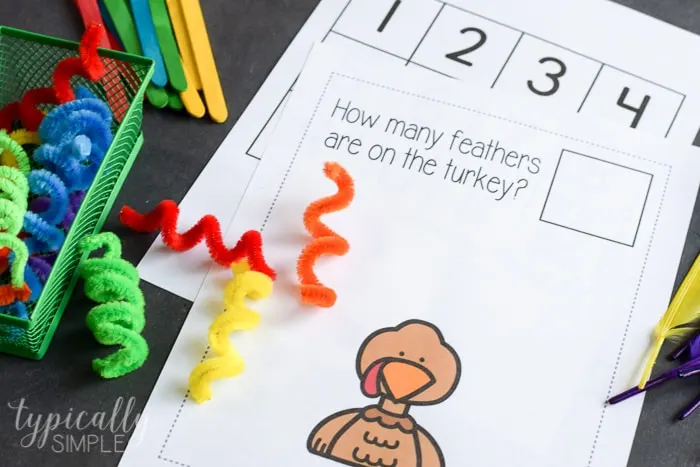 Looking for more printables to make learning fun? Be sure to check out these posts: