These dot shapes printables are perfect to use with do-a-dot markers or dot stickers! Includes five other activity ideas to do with these printables!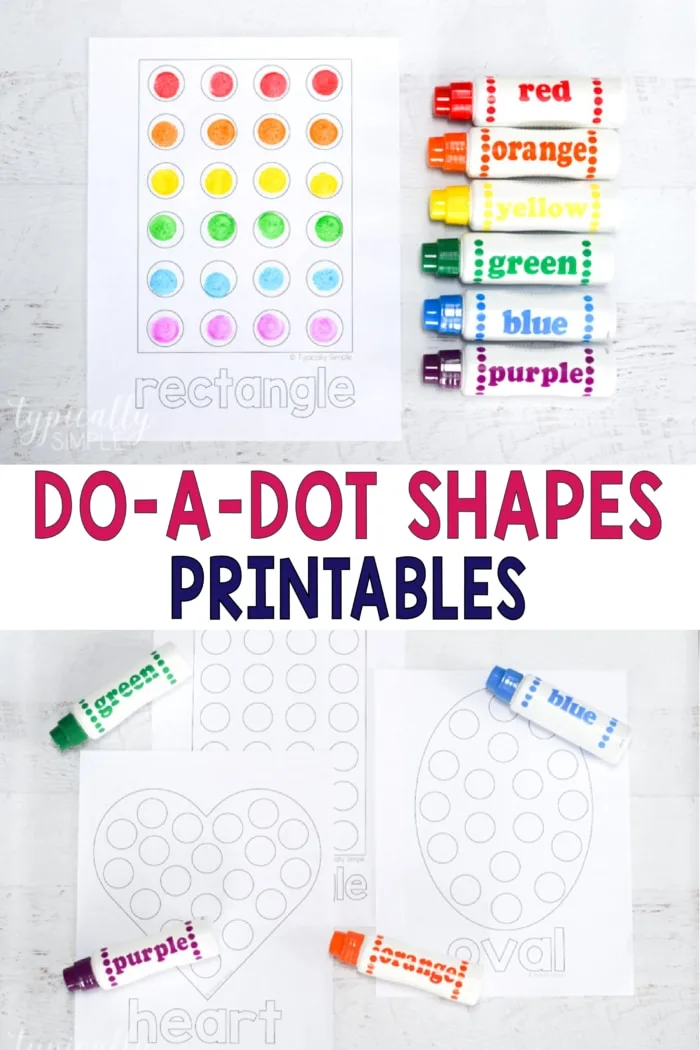 Do-a-Dot markers have always been a favorite to use with our craft projects and learning activities. They are the perfect size for little hands to start using as an early writing tool. And dot markers are a fun alternative to regular markers when working on learning activities. It's just so satisfying to stamp onto the paper!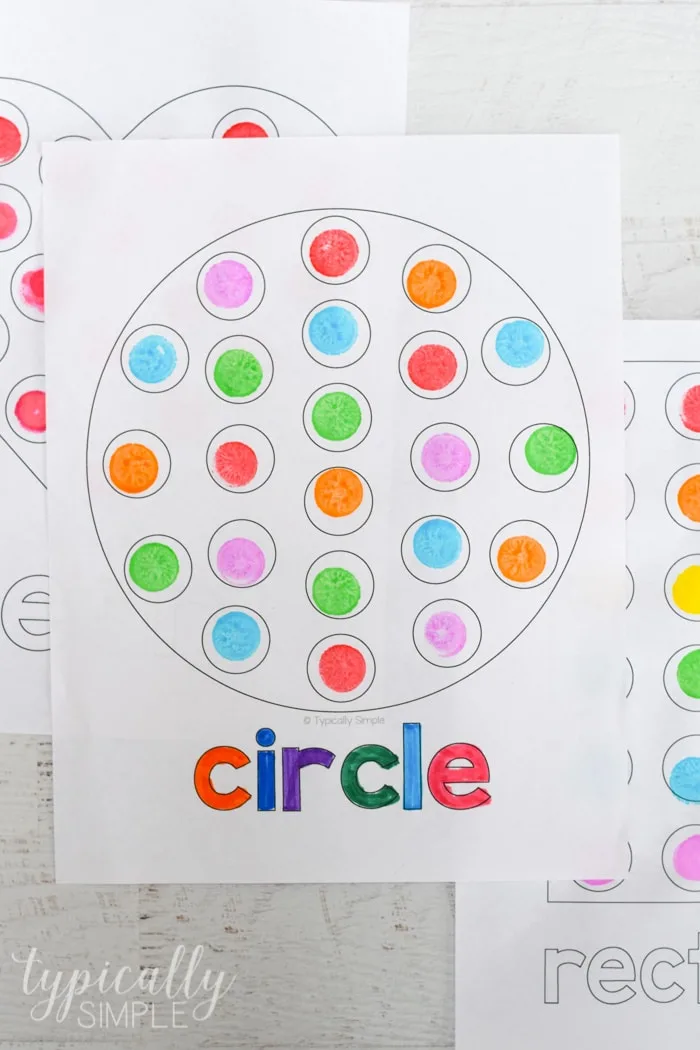 Do-A-Dot Printables Activities
These dot shape printables are great to use for more than just decorating with do-a-dot markers. It's super easy to differentiate with these, so if you have kiddos at different ages or skills, just print a few sets of these to use for a variety of activities.
Do-A-Dot Markers
The most common use for these printables are using Do-A-Dot markers and letting the kiddos decorate the shapes by dabbing different colors on each circle within the shape.
Other ideas for using Do-a-Dot markers:
create a pattern
dot the along the perimeter of each shape, then fill in the others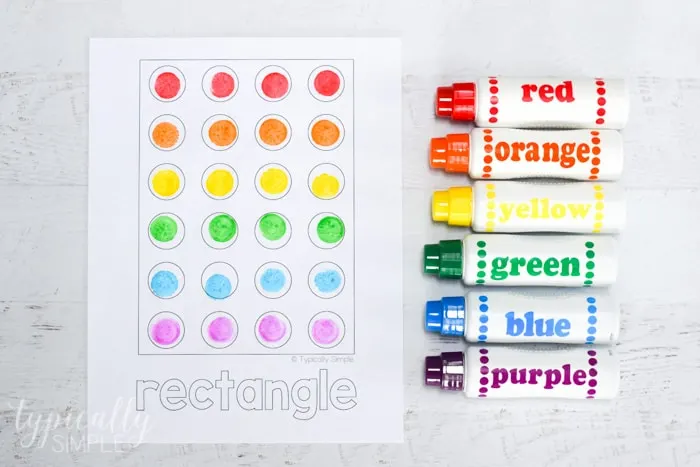 Dot Stickers
There are so many fun activity ideas for using dot stickers with these shape printables! A favorite for the younger crowd is to just peel and stick the dots onto the printable. This helps with fine motor skills and hand-eye coordination.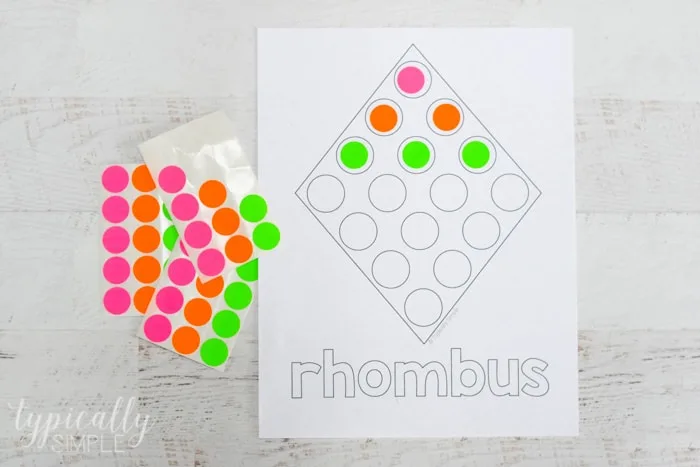 It can also be taken a step further by dotting the same colors on the shape, then having the kiddos match the colors with the dot stickers.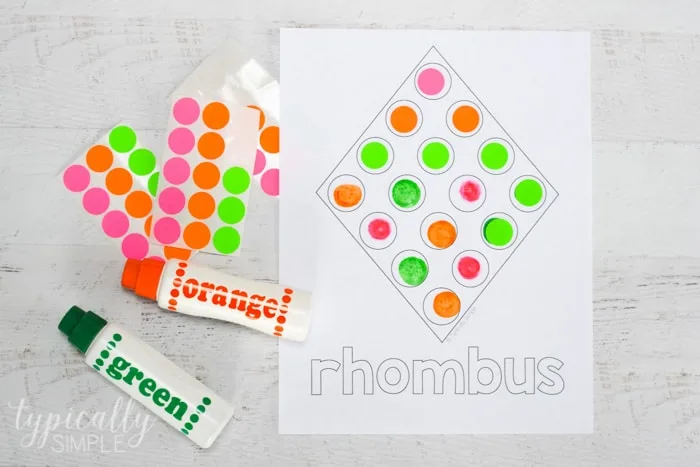 Have a kiddo working on number recognition? Write numbers on the printable, then write the same numbers on dot stickers and have them match the numbers.
Other ideas for dot stickers:
tally marks or dots to match to numerals
addition problems
subtraction problems
letter matching – uppercase to lowercase
create patterns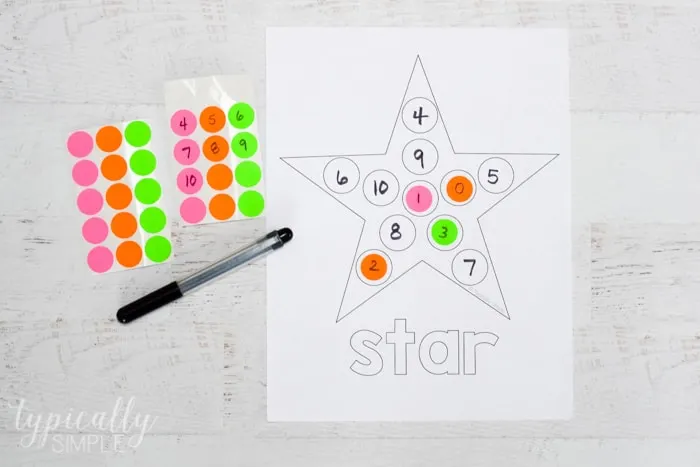 Sight Word Practice
Pick one of the shapes and write the sight words that your child is practicing. Call out one of the words and have them color in the circle with the sight word. They could also use do-a-dot markers for this activity.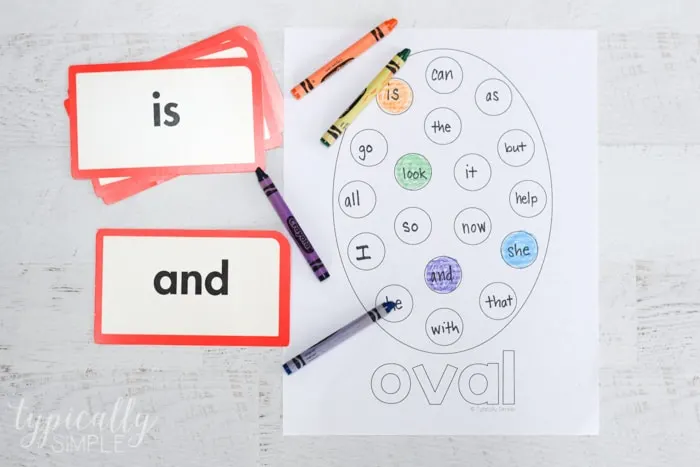 To make this activity more independent, perfect for a center or independent work time, use sight word cards. The child can pick a card, find the word and color it in.
Play Dough Mats
Laminate the dot shape printables for a simple but fun play dough mat! Kiddos can use them to practice shape outlines, letters, counting or adding, or just as a fun way to build those fine motor skills by rolling the dough.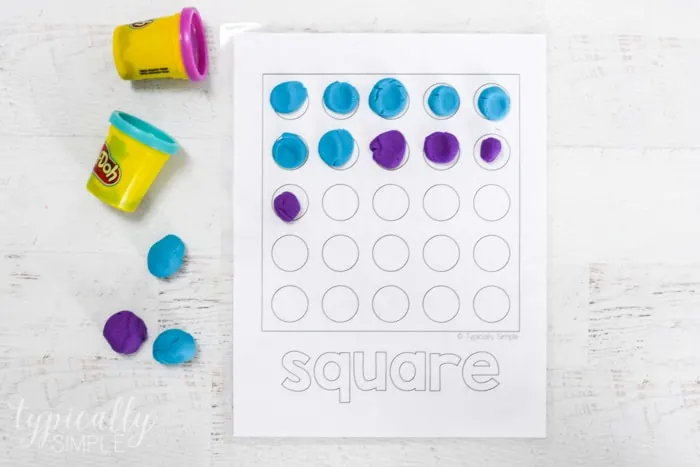 Sensory Bin
Sensory bins are a fun way to incorporate some fine motor skills with a learning activity. Our rainbow rice sensory bin filler has been going strong for two years! It's a super easy way to make learning fun.
With this activity, we buried counting bears and pom poms, then used tweezers and scissor scoops to find them to place on the dot shape printables.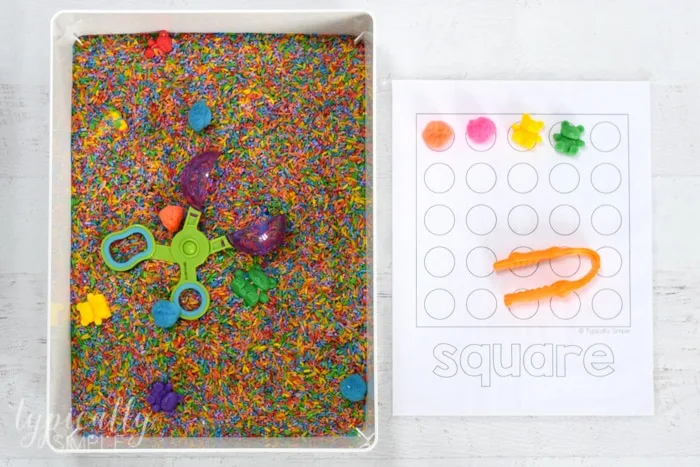 Here are some supplies that can be helpful to have for these activities:
The following are affiliate links. As an Amazon Associate I earn from qualifying purchases.
Shop all of my favorite supplies to make learning fun on Amazon!
Who would have thought you could get so many fun, engaging learning activities out of this simple dot shape printable set?
You can find this set of printables in the Typically Simple subscriber library. Includes: square, triangle circle, rhombus, star, heart, oval, rectangle