These fingerprint trees are a super fun craft to make with the kids! With just a few supplies, make this colorful finger-paint project for fall!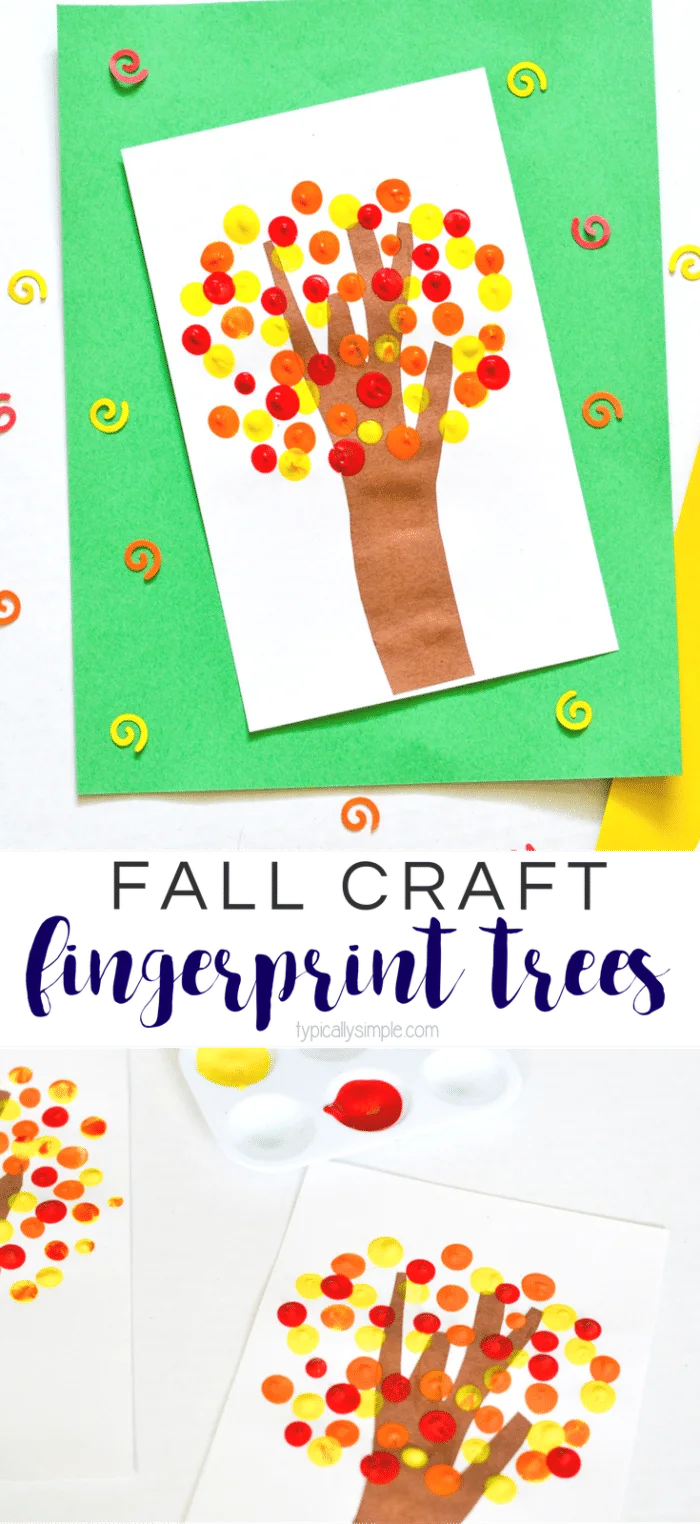 Fall crafts are some of my favorites! I just love making projects with colorful leaves, acorns, and other fun fall items we find on nature walks. And this fingerprint tree craft is also a fun way to bring in those fall colors!
This is a fun craft to make with the younger kids because it lets them get a little messy with the paint, but also allows for some fine motor skill development. If you have a kiddo who is not a fan of getting paint on their fingers, then you can easily adapt this craft by using Q-tips to dot on the fall leaves!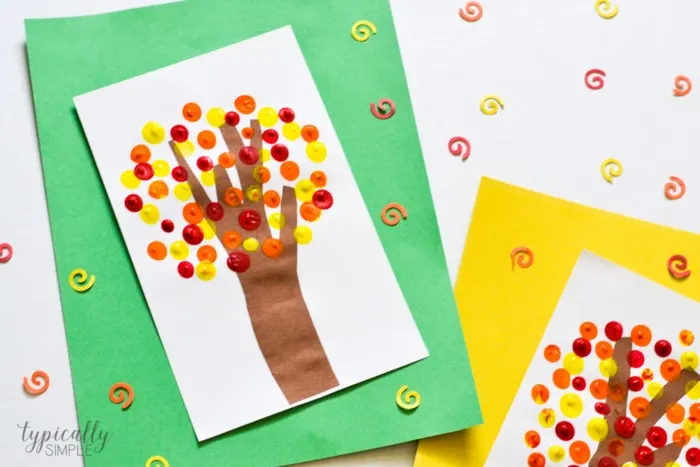 How to make Fall Fingerprint Trees
Supplies
washable tempera paint
construction paper
scissors & glue
plate or paint tray
Directions
Cut the brown construction paper into the shape of a tree trunk. Glue the tree trunk to a white piece of construction paper.
Pour a little of paint of each color that you would like to use onto a plate or paint tray. Have the kids dip their finger into the paint, then dot it onto the white paper to start creating leaves.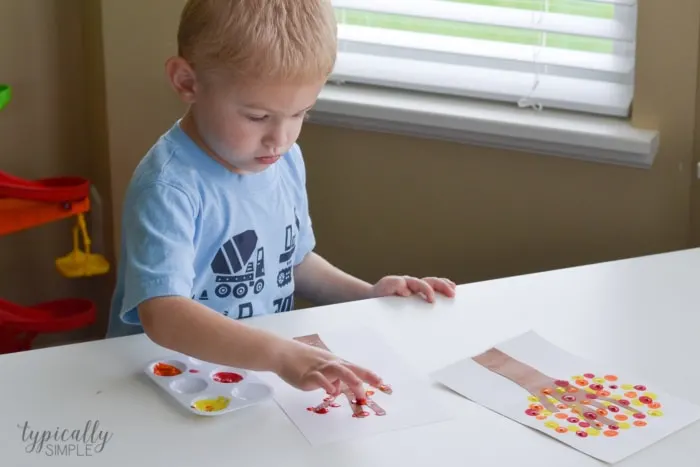 Continue dipping and adding fingerprints throughout the tree branches and white space, then set the paper aside to dry.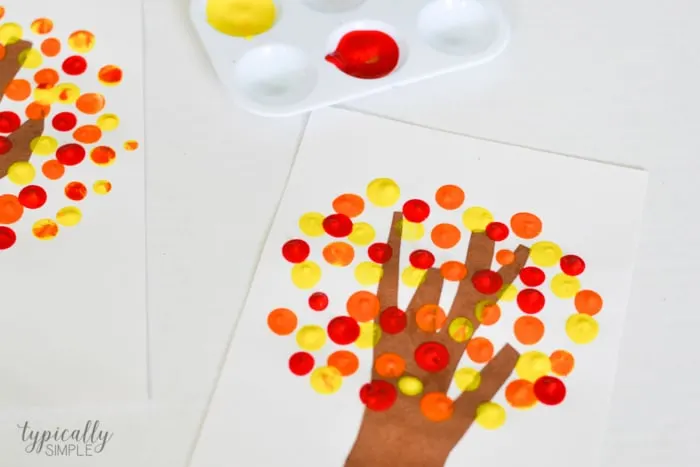 Once the paint is dried, the projects can be mounted on colored paper to create a framed look or just hang them up as is. Such a fun craft for the fall!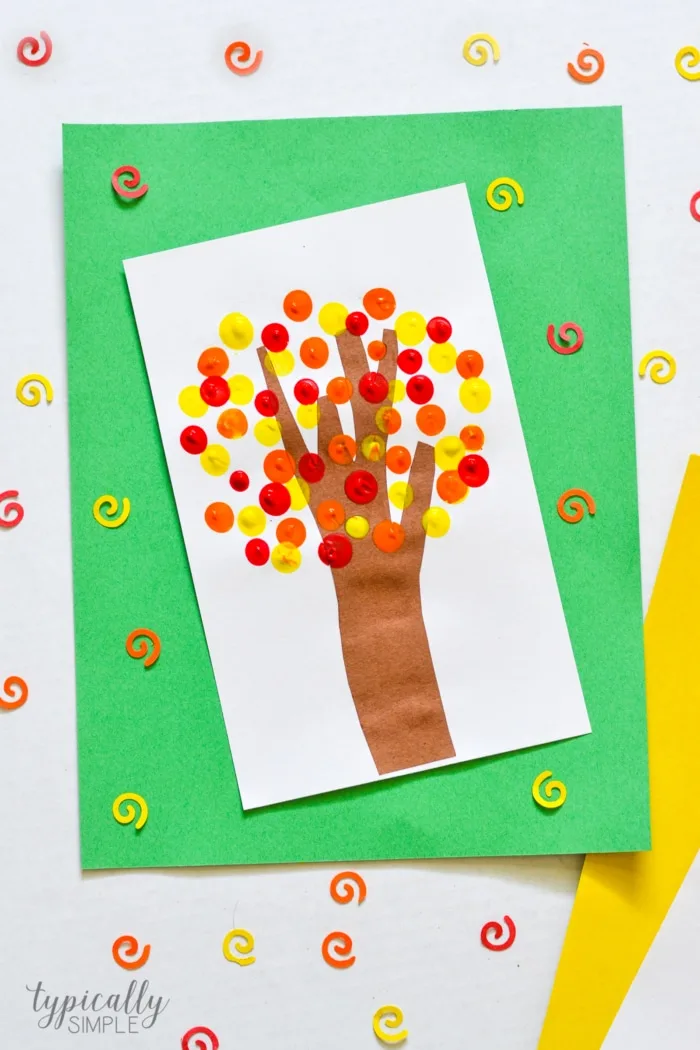 Be sure to check out these other colorful, fall crafts!