With just a few basic ingredients and some really ripe bananas, whip up this easy Chocolate Chip Banana Bread recipe in no time!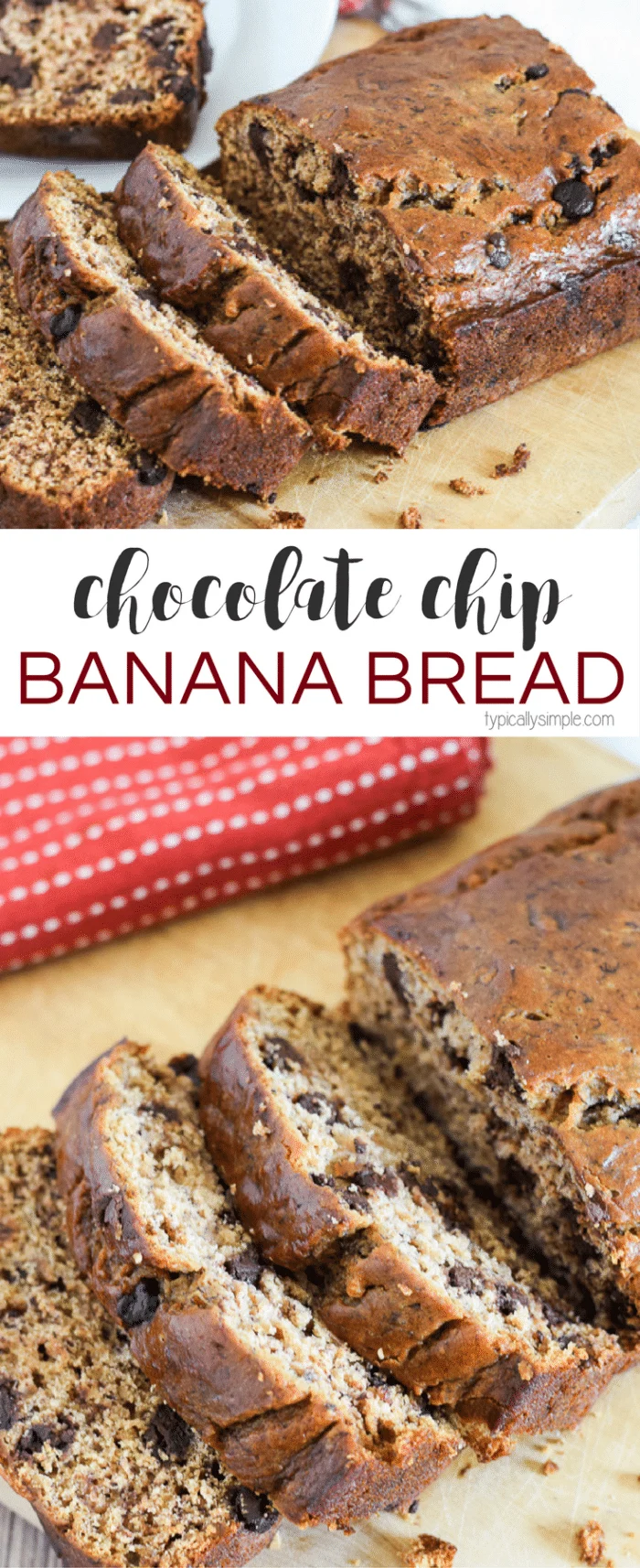 This chocolate chip banana bread is a family favorite! My little guy requests it at least once a week and I love how easy it is to let him help make it with me.
I'm all about kid-friendly recipes because I know how much he enjoys helping mix the ingredients and since this banana bread is mixed in one bowl, it's a perfect recipe for the kids to make. Plus the chocolate chips make it extra yummy!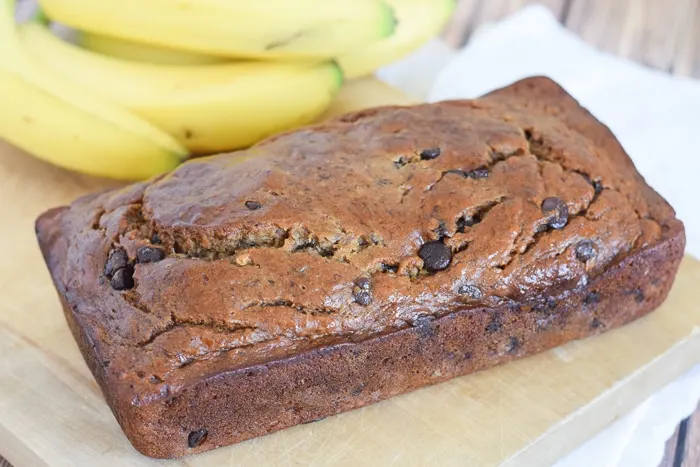 And even better, this recipe only needs one bowl to mix all of the ingredients together. I went through a few different recipes before finding one that didn't need multiple bowls, or had too many steps. This banana bread recipe has super basic baking ingredients that I always have stocked in the pantry and those chocolate chips are an added bonus!
To get started, mash the bananas in a bowl – a fork or pastry blender works well for this. Then add melted butter, sugar, egg, and vanilla to the mashed bananas, mixing well.
Now for the dry ingredients, in the same bowl, add in baking soda, salt, and flour, Mix well, the dough will be thick and if the kids are helping, they might need some adult help with mixing the dry ingredients in. And finally add in the chocolate chips…and a few extra doesn't hurt!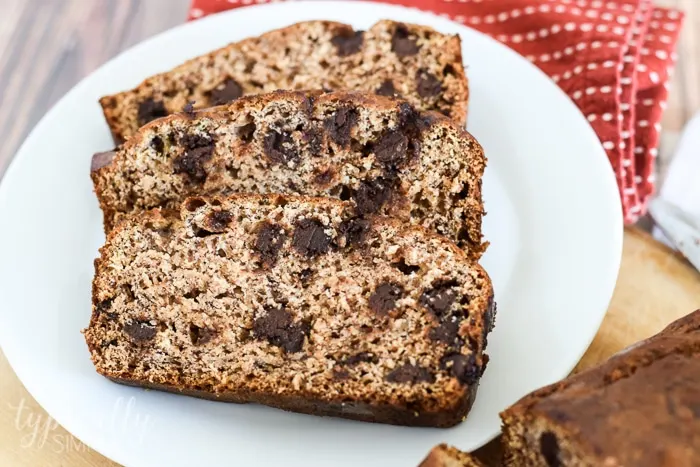 Coat a bread pan with a little bit of baking spray, pour the batter into the pan and bake for about 50-60 minutes, until golden brown. To make sure the bread is baked through, insert a toothpick or knife into the middle and check that it comes out clean. Allow to cool completely before slicing and enjoy!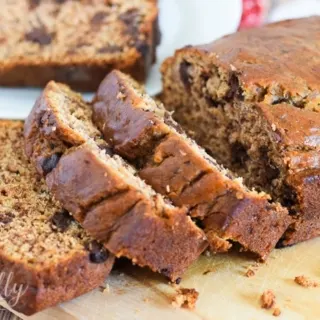 Chocolate Chip Banana Bread
Chocolate chip banana bread is a delicious breakfast recipe the whole family will enjoy! All you will need is a few basic baking ingredients, one bowl, and one pan to make this tasty treat!
Ingredients
3 ripe bananas
1/3 cup melted butter
1/2 cup granulated sugar
1 egg
1 tsp vanilla extract
1 tsp baking soda
pinch salt
1 1/2 cups flour
1/2 cup chocolate chips
Instructions
Preheat oven to 350 and Coat bread pan with baking spray
Mash bananas in a large bowl
Stir in melted butter, egg, and vanilla
Add sugar, baking soda, salt, and flour - mix well
Fold in chocolate chips
Pour into bread pan
Bake for 50-60 minutes until golden brown
Cool completely before slicing
I always make sure to pick up a few extra bananas when grocery shopping that I can leave out to get extra ripe for making banana bread. This recipe is a family favorite and I love that I can just add a little fruit or yogurt on the side and it's a breakfast my little guy will gobble right up.
And be sure to check out a few of these other yummy recipes!