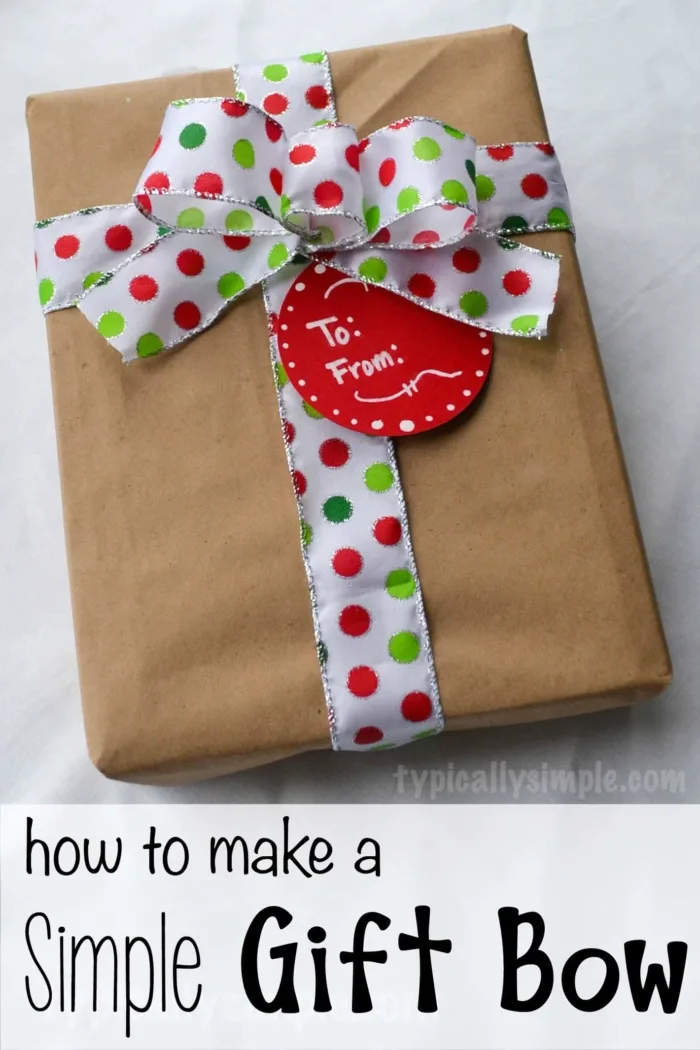 I love putting fun ribbon and gift bows on presents. The only thing is that our cats have an obsession with curling ribbon and like to chew it up. It's like they have some crazy sixth sense for ribbon and can find it anywhere. I've even hidden it in a shoebox on a high shelf in a closet, only to find out they have managed to open the door, climb up onto the shelf and dig through the box. So no curling ribbon bows on our presents.
Instead I make them out of wired ribbon. Because it can get expensive, I usually pick up a few spools on sale after the holidays to use the next year. Or if it's for a shower gift, I'll use a coupon.
I start with a 24 inch piece of ribbon. If you want a bigger bow, just cut a longer piece of ribbon. I wouldn't suggest smaller than 24 inches though because it won't puff up as much.
Folding it in half to find the middle, I bend the wire make a small hill.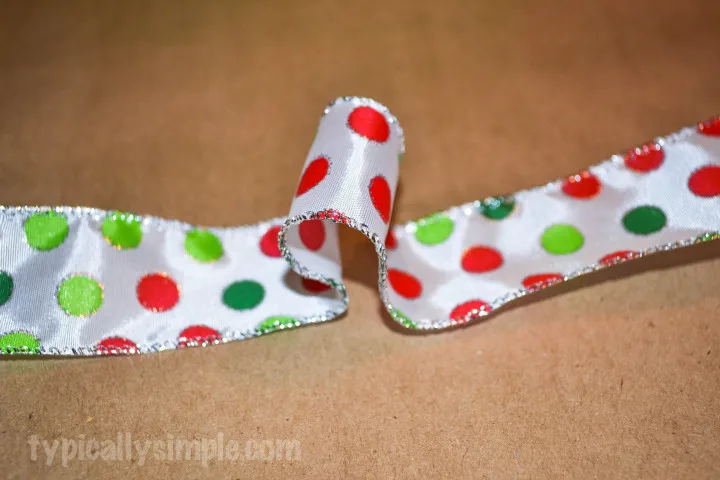 Next I make a larger hill on each side of the small one. These will end up being the loop parts of your bow.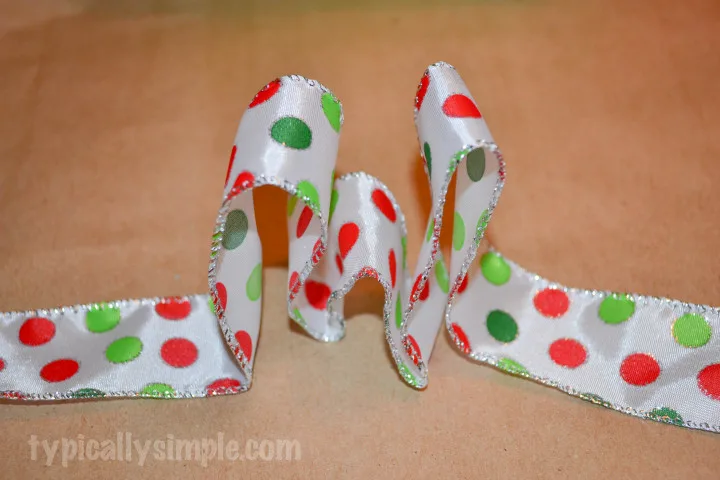 I then fold the tail ends up to make a hill sandwich. And here's the simple part – I staple all the pieces together!
Then shape the bow by pulling the tails down and fluffing up the hills. That's it!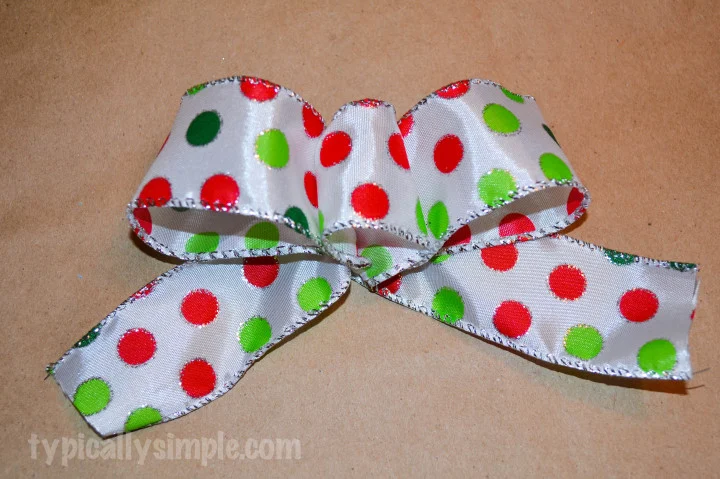 Using some double sided tape (or roll a piece of scotch tape) attach the bow to your gift for a beautiful embellishment!
I also wrapped some ribbon around the package before attaching my bow which helps pull it all together! I've been seeing a lot of kraft paper wrapped gifts being pinned on Pinterest and love the simple look of it!