Red velvet brownies topped with a cheesecake swirl, this decadent treat is perfect to serve as a yummy Valentine's Day dessert!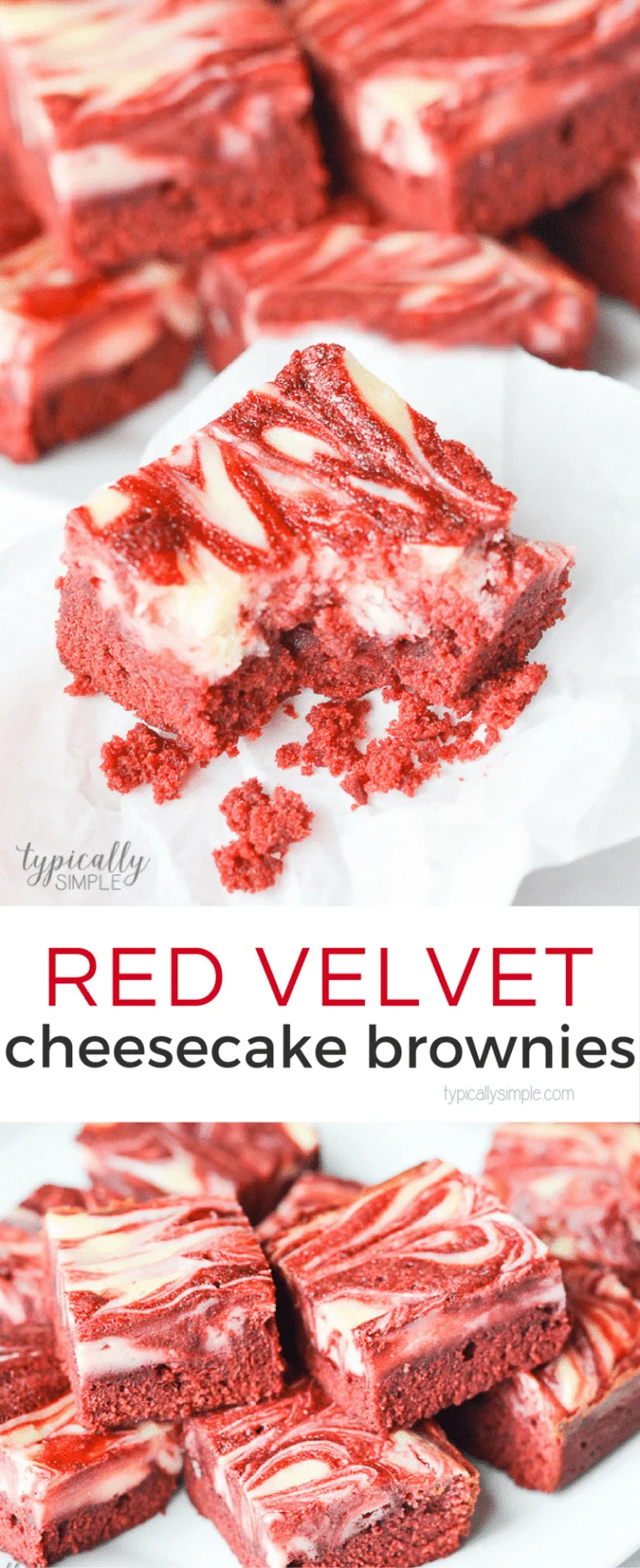 Red velvet, chocolatey brownies, and cheesecake all wrapped up into one delicious treat. Be still my dessert loving heart.
These brownies were much easier to make that I thought they were going to be when I read over the recipe for the first time. And it was actually the first time I have ever made brownies from scratch…meaning no boxed mix.
The texture of these red velvet cheesecake brownies was perfect…not too crumbly, just the right amount of melt in your mouth yumminess, plus the mixture of sweet and not too sweet flavors from the brownies and cheesecake topping really nailed the delicious dessert factor.
I'm sharing the printable recipe plus a few tips for making this decadent dessert over on One Little Project – RED VELVET CHEESECAKE BROWNIES.
And here are a few other Typically Simple recipes that you might like!