Grab a few basic supplies from your craft stash to make this cute scrapbook paper heart wreath for Valentine's Day!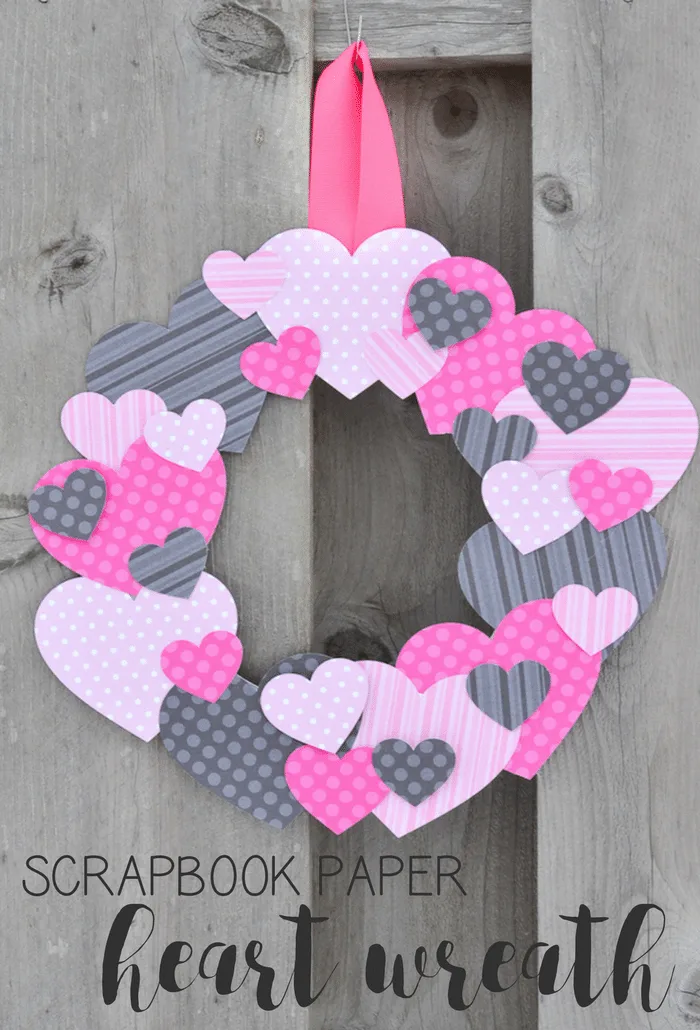 We aren't too big into celebrating Valentine's Day, but I still enjoy decorating a little for the holiday! I love seeing the pops of red & pink around the house, especially since it's been so dreary around here lately. And this fun, little scrapbook paper heart wreath definitely adds a little cheer to our kitchen!
Way back when, I used to do a lot of scrapbooking, and I still have a weakness for buying cute paper even though I don't get around to scrapping as often as I would like. So I'm always on the lookout for fun projects that I can make with scrapbook paper…that way it gives me a reason to still buy it!
This paper heart wreath is a quick project, especially if you use your Silhouette or Cricut to cut out the hearts. It is always a fun project that the kids can help make! Or even have them make a smaller scaled version for a Valentine's Day craft project.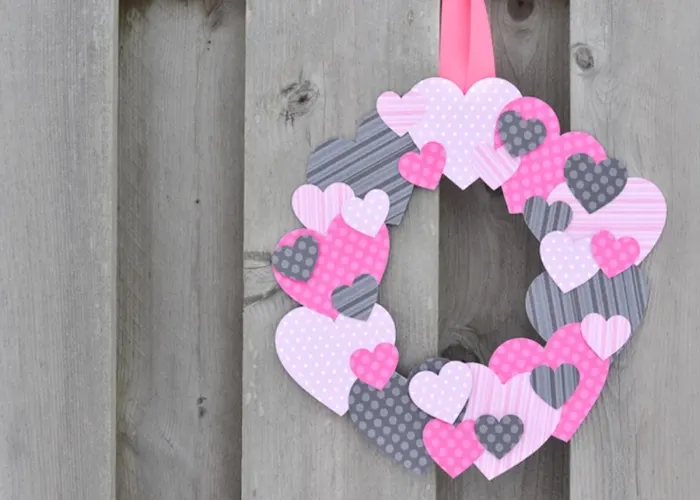 Scrapbook paper heart wreath
Supplies
scrapbook paper in a variety of prints and colors
Silhouette Cameo or Cricut
heart template (if you don't have a cutting machine)
scissors
marker
hot glue gun and glue sticks
ribbon
chipboard or cardboard
3D pop dots (optional)
Directions
Start by drawing a large circle on a piece of chipboard. Then draw a smaller circle inside to create the wreath form. I like to use a bowl for this part to help draw circles. Otherwise I end up with oblong shapes or ovals.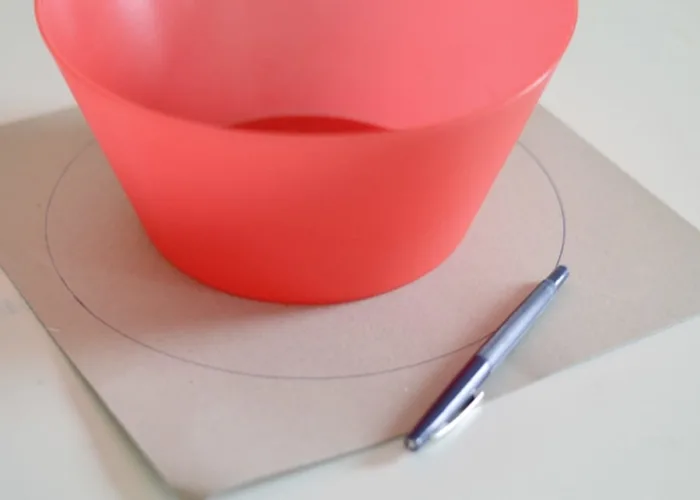 Cut out the wreath form and set aside.
Now to make the hearts. I used my Silhouette to cut out different sized hearts from each piece of scrapbook paper. You could also use a cookie cutter to trace hearts or print out different sized hearts to use as templates.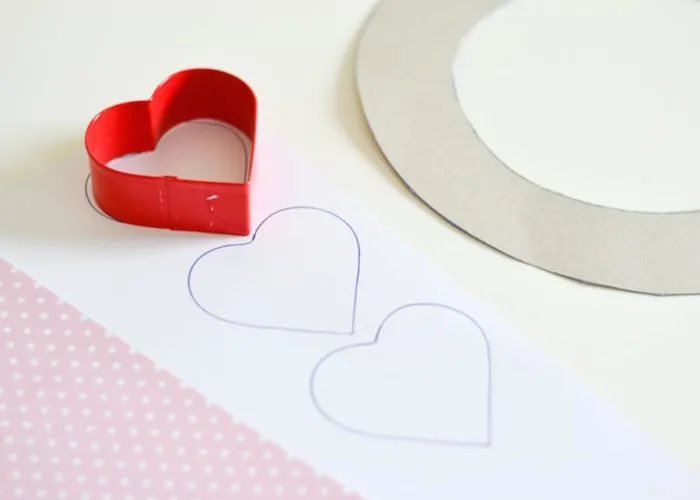 Once all of the hearts were cut out, I started placing them on the wreath form to get a sense of how I wanted to set them up before actually gluing them down.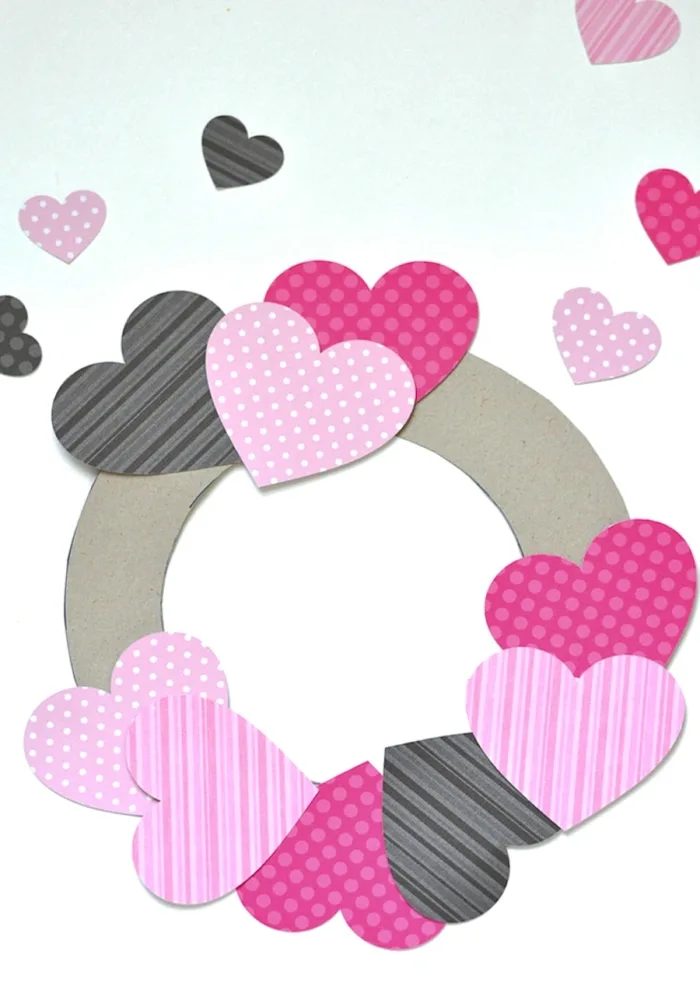 I decided to go with a base of the largest sized hearts and then add smaller hearts on top in clusters to create my wreath. Using a dab of hot glue on the back of each heart, I started filling up the wreath form.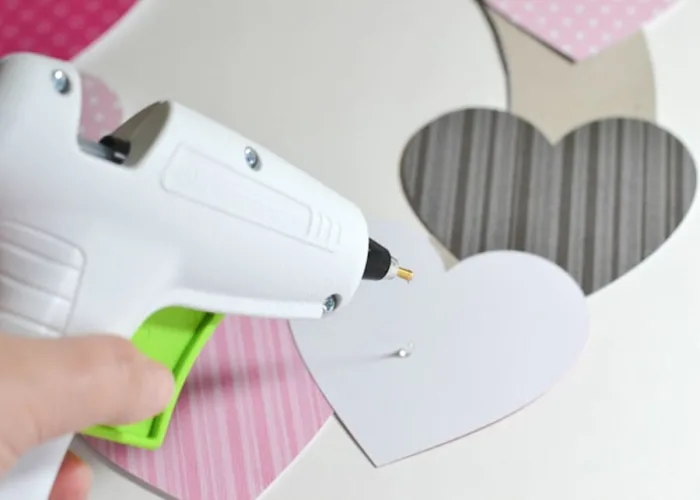 And to give the wreath a little bit of dimension, I used some 3D sticky dots to make a few of the smaller hearts pop out.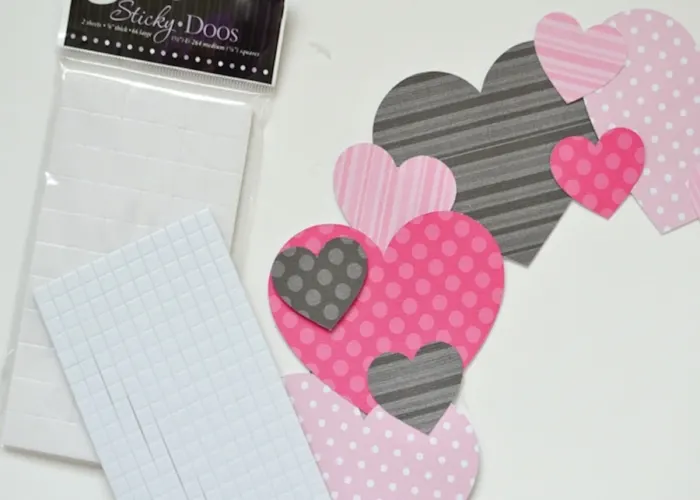 Once I had all of the hearts glued on, I attached a loop of ribbon to the back of the wreath. A super simple project that can be personalized with different colors and prints, or even shapes!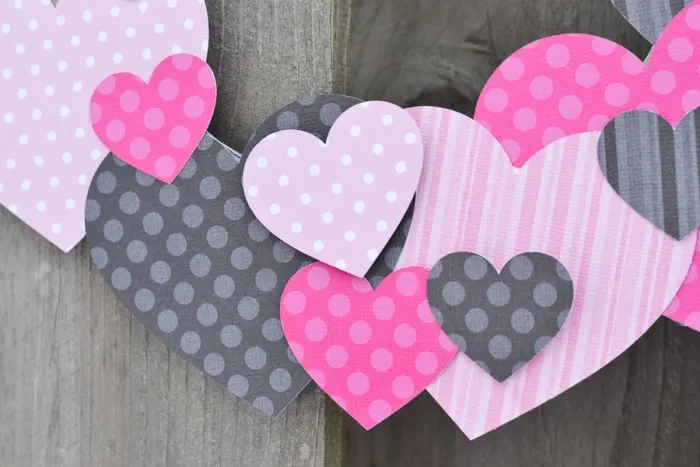 Looking for more Valentine's Day ideas? Be sure to check out these posts!

chocolate covered cake bites | cupcake liners garland | surprise heart cake