This shop has been compensated by Collective Bias, Inc. and its advertiser. All opinions are mine alone. #GrahamSlam #WelchsPBJ #CollectiveBias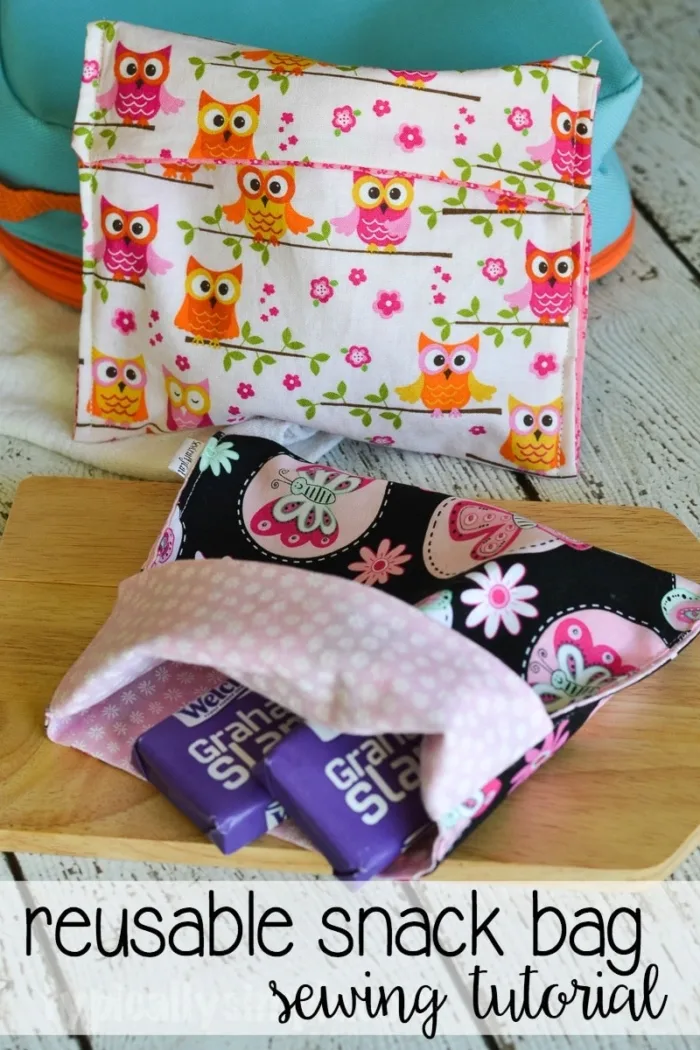 With a busy preschooler who is always on the move, I'm constantly looking for snacks that are easy to grab and go for our latest adventure. I have been a lifelong fan of peanut butter and jelly…yes, I even packed it almost daily when I was teaching…and now I'm passing that love of PBJ to my son.
One of our favorite snacks is graham crackers, and especially with lots of peanut butter on them for me! So to add jelly into the mix, plus have it in a convenient pack that makes it an easy on-the-go snack, Welch's Graham Slam! PB&J definitely gets an A+ in my book!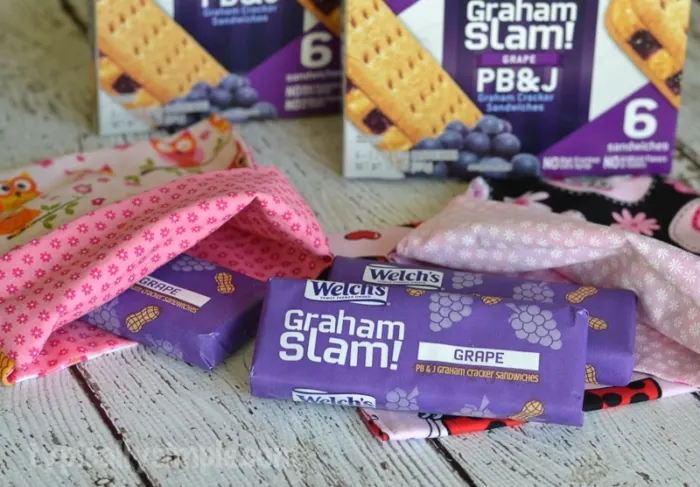 Welch's Graham Slam! Grape PB&J are a filling snack to help fuel up for our busy days which makes them a perfect snack for after school, at sports practice, or my personal favorite – for breakfast!
And if you are worried about them loosing their crispy graham cracker crunch, don't be! They can be eaten frozen or thawed; it's a delicious snack that my little guy will love and I can feel good about giving to him.
Since we are on the move quite often to the park, preschool, and trips to grandma and grandpa's house, I feel like I'm going through a thousand plastic baggies every day just to store snacks. So I like to use reusable fabric snack bags!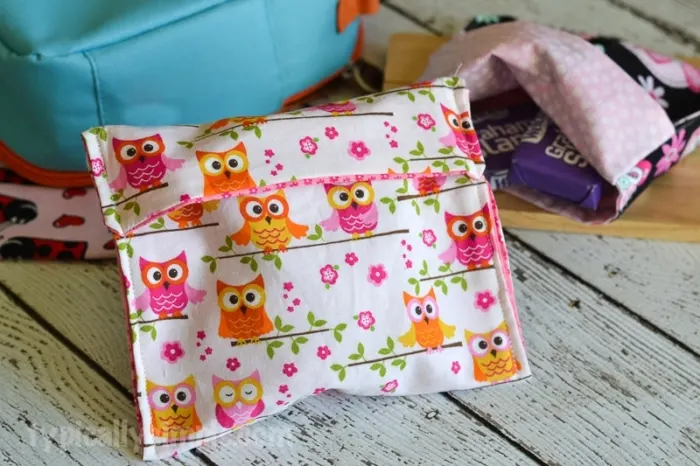 These reusable snack bags are a fun, beginner sewing project – perfect for kids to try their hand at using the sewing machine! With all of the variety of fabric prints available, it's easy to customize snack bags for your whole family with favorite colors, teams, or designs.
Plus they are easy to clean – just throw them in the wash with your towels and they are ready to be used again!
Reusable snack bag tutorial
Supplies
2 pieces of fabric – cut to 8×14 inches
scissors, tread, ruler, pencil, pins
sewing machine
iron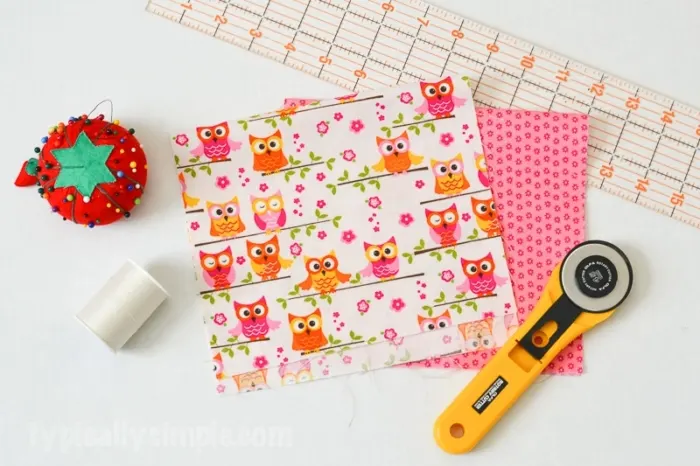 Directions
Place the two pieces of fabric right side together and pin all the way around.
Using a 1/4 inch seam, sew all the way around, making sure to leave a one-two inch opening that can be used for turning.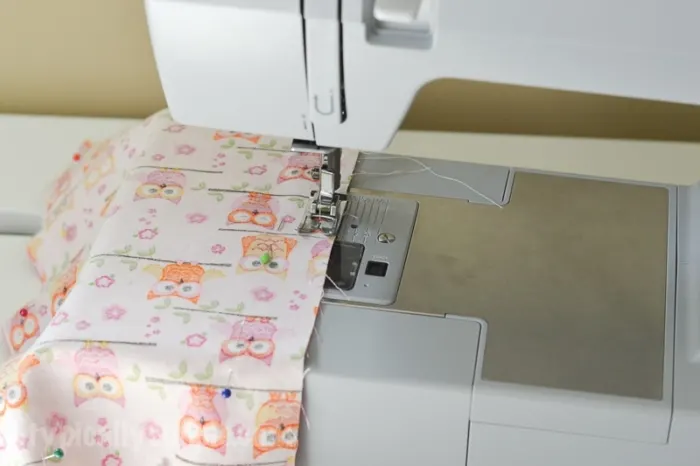 Remove pins and turn fabric right side out using a pencil to push the corners out. Iron flat.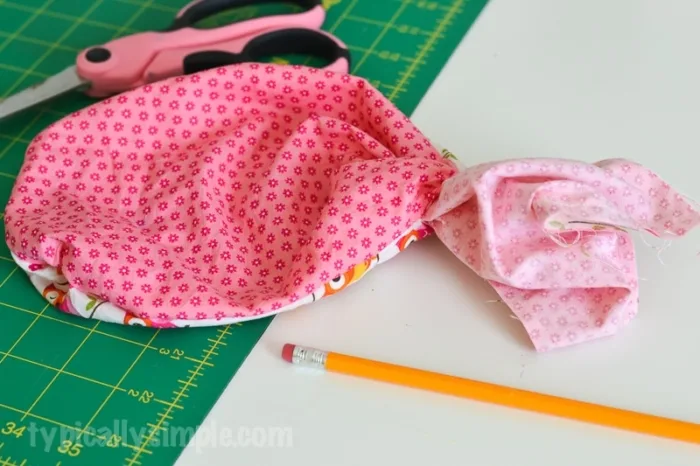 Lay the rectangle out on the table, fold the bottom up about 5 inches. Fold the top down to create the pocket opening. Pin the sides.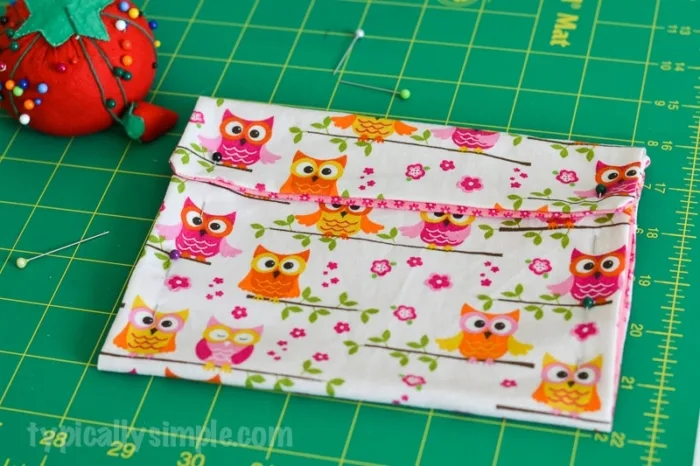 Using a 1/8 inch seam, sew up both sides of the snack bag. Trim threads and that's it!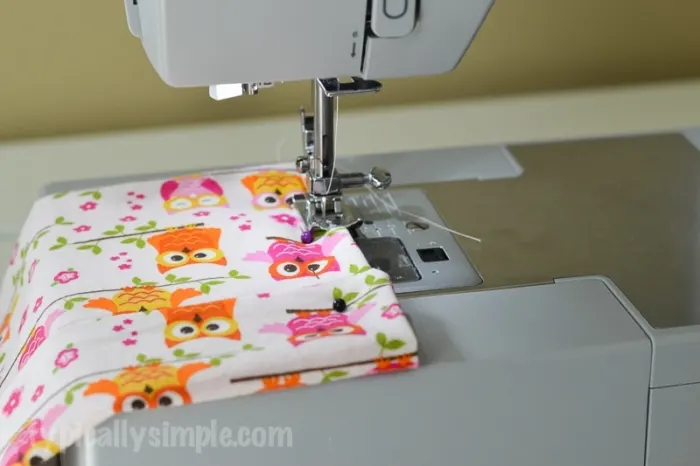 These reusable snack bags are perfect to fill and throw into a bag or even use in lunch boxes. Plus it's easy to make smaller and larger bags by changing the size of the fabric.