Practice and build math skills with this counting spiders printable. A fun, low prep activity that is perfect for at home or school.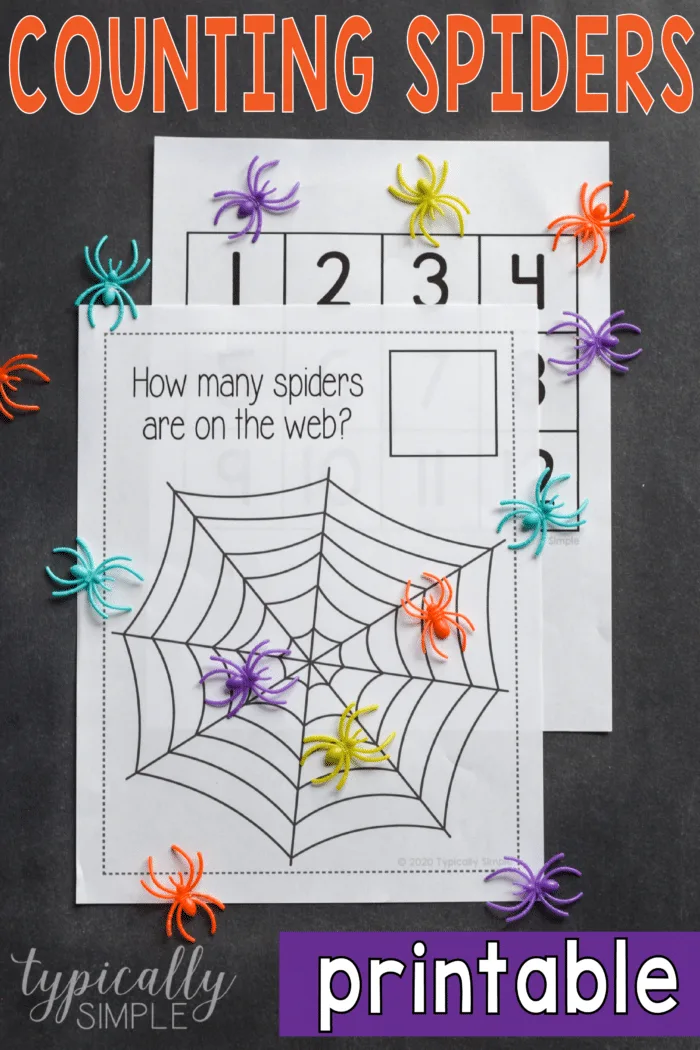 From counting pumpkin seeds to going on scavenger hunts, Halloween activities are always a favorite in our house. I'm a huge fan of low prep printable activities that can be used multiple ways.
With limited time to get things ready, I want an activity that I can put together once and use lots of times! And if it's something I can keep year after year to use for practice new skills, that's an extra bonus.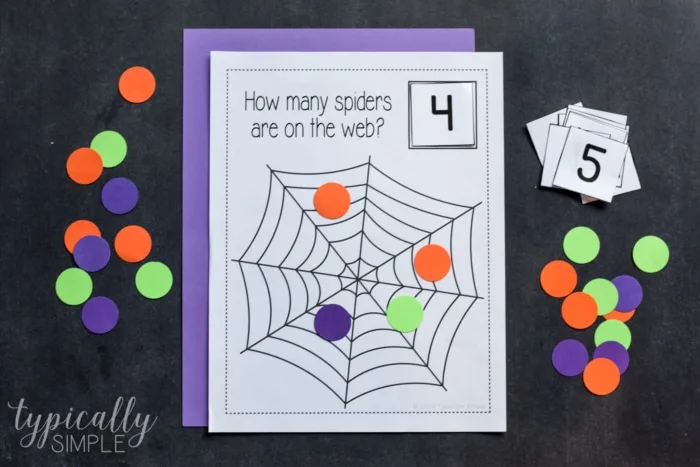 This counting spiders printables is great for practicing different math skills from basic counting and one to one correspondence to adding and subtracting.
Using different manipulatives each day will also change things up and make it exciting for the kiddos! Some of our favorite math manipulatives for this activity include the little plastic spider rings, mini erasers, and punched paper dots.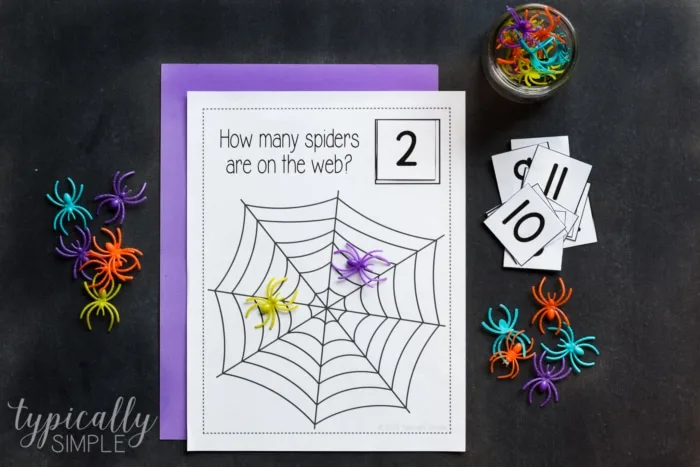 Learning Activities for Counting Spiders
Pick a number card and put the amount of spiders on the web
Place spiders on the web to count and find the matching number
Draw a line through the middle of the web to create a template for addition and subtraction problems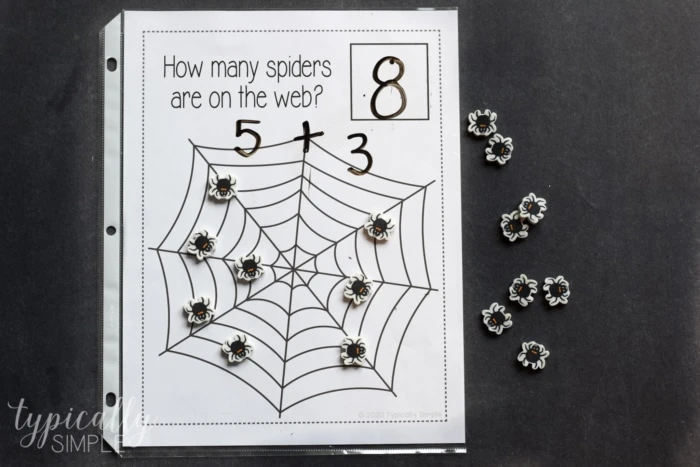 Laminate the printable for durability or slide it into a page protector for a fun hands-on math center, breakfast invitation, or partner activity. Counting spiders also helps build fine motor skills. Picking up and manipulating the objects during the activity is a great work out for those little fingers to prepare them for writing.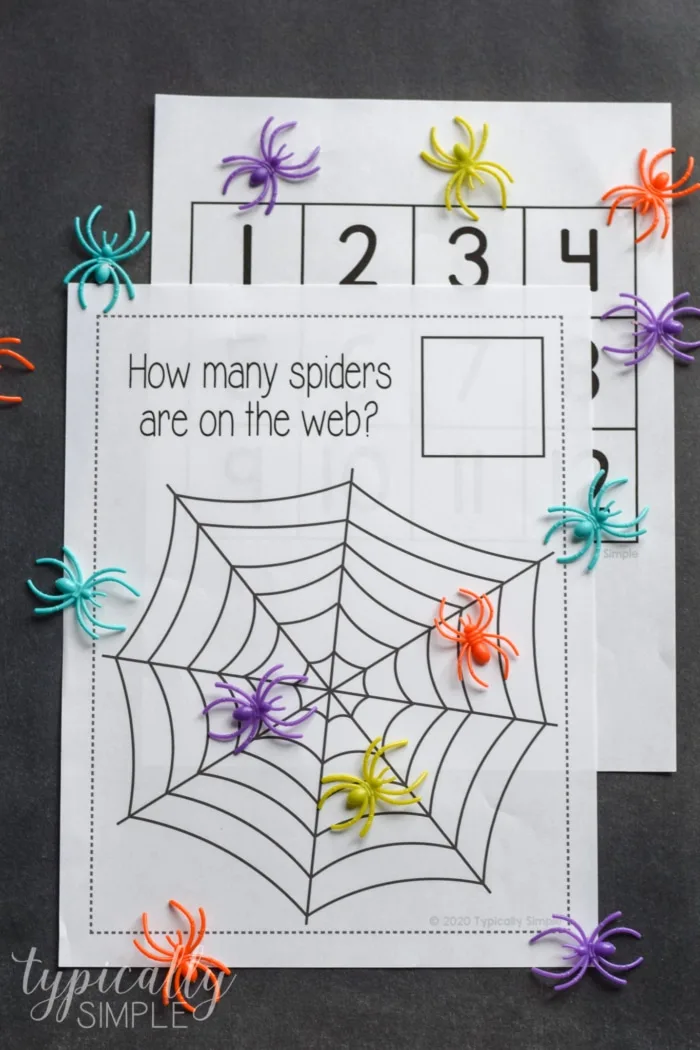 This printable activity comes with number cards 1-12 which makes it easy to differentiate based on the skills your kiddo is working on. If they are practicing double digit numbers, add those cards to the pile. If not, then keep the cards aside until needed.
SUPPLIES NEEDED FOR COUNTING SPIDERS
The following are affiliate links. As an Amazon Associate I earn from qualifying purchases.
scissors
spiders, mini erasers, counters
Just download and print from the subscriber library, cut out the number cards, and it's ready to go!
Looking for more printables to make learning fun? Be sure to check out these posts: