Kids will LOVE this roll and cover hearts printable! This fun, hands-on activity is low-prep and a great way for kids to practice a variety of early math skills.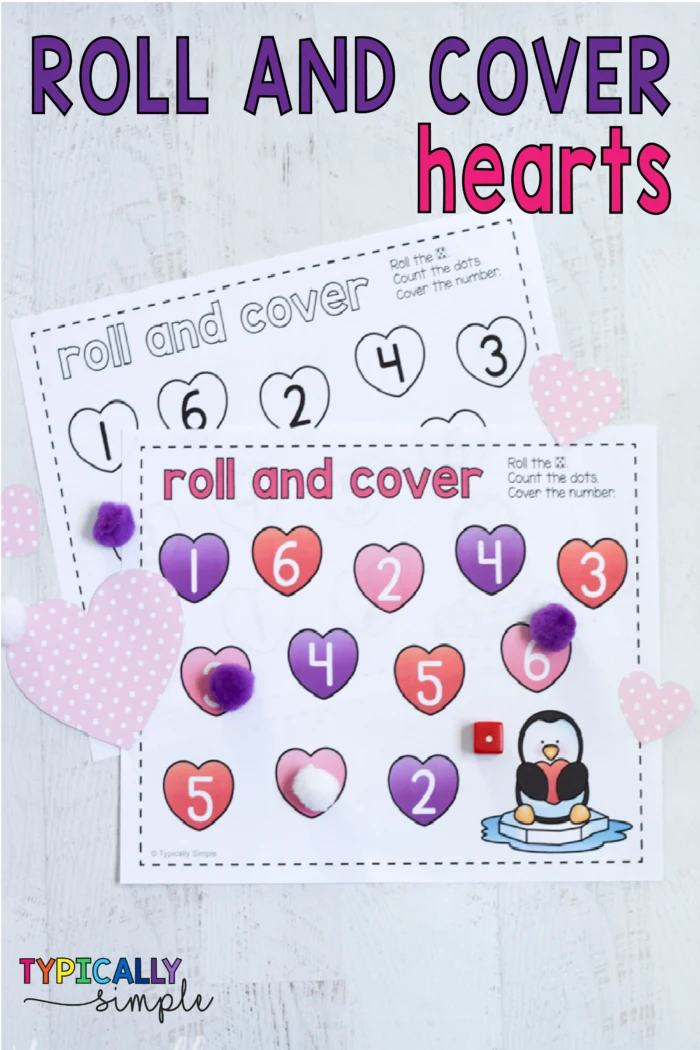 Roll and cover activities are great for working on lots of early math number sense skills, such as number recognition, one to one correspondence, and subitizing. They can be used independently, with partners, at home or in math centers.
With just the printable, a die, and some manipulatives, this math activity is super easy to set up and also a fun way to get in some math practice at home or in the classroom.
Surprisingly, I did not have any Valentine's day theme mini-erasers in our manipulatives stash. Obviously I need to remedy that as soon as possible! But I did have some fun, fluffy pom poms that work great for these roll and count printables.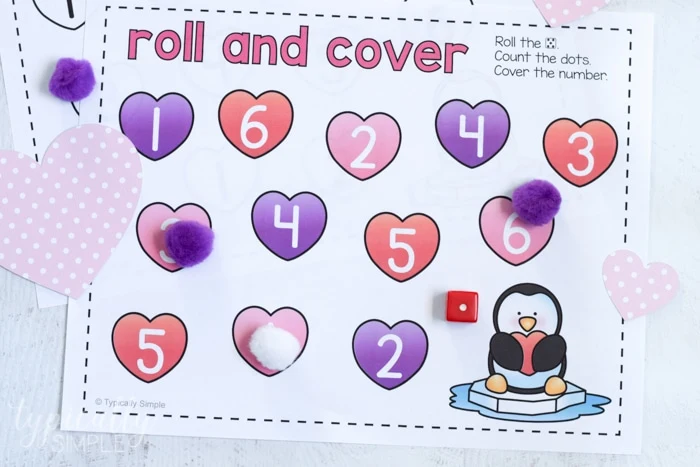 SUPPLIES NEEDED FOR ROLL & COVER ACTIVITIES
dice or number cube
counters, mini eraser, pom poms, gem rocks, or cotton balls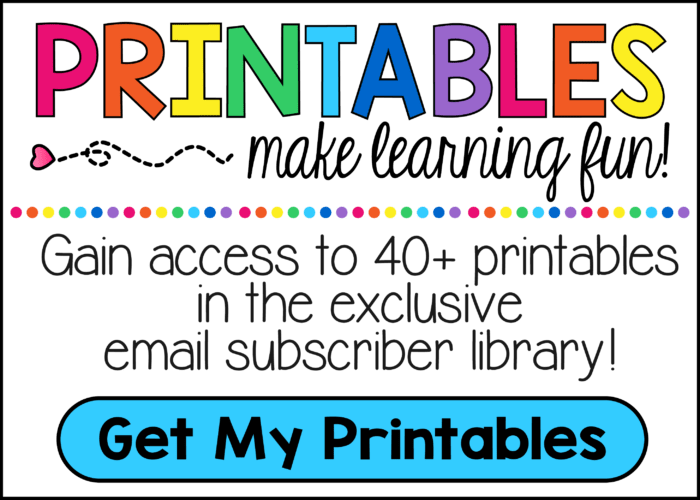 Learning and practicing different math skills can be fun and engaging with roll and cover mats. A sensory element could also be added by hiding the pom poms in rainbow rice, or even printing out number cards to place in a sensory bin.
You could also laminate the mats or place them in a Write and Wipe Pocket to use in centers or as independent work activities.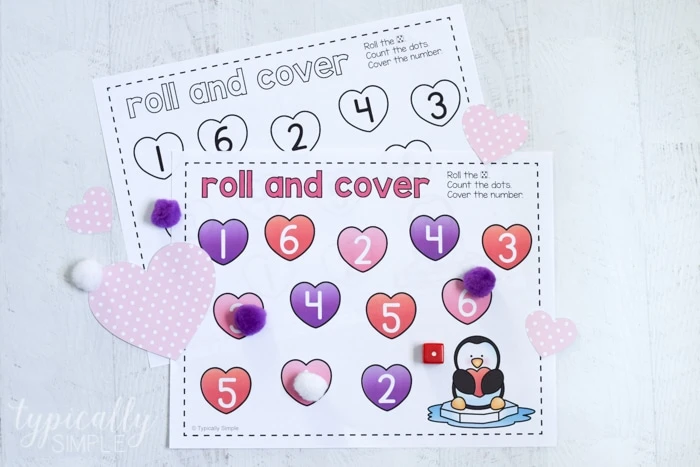 If you have kiddos that are just starting out with these skills or need a little extra support, here are some ways to differentiate the activity:
create your own die that has written numbers rather than dots
use number cards that have both the numeral and dots
There are so many great ways to use these roll and cover mats to make learning math fun!